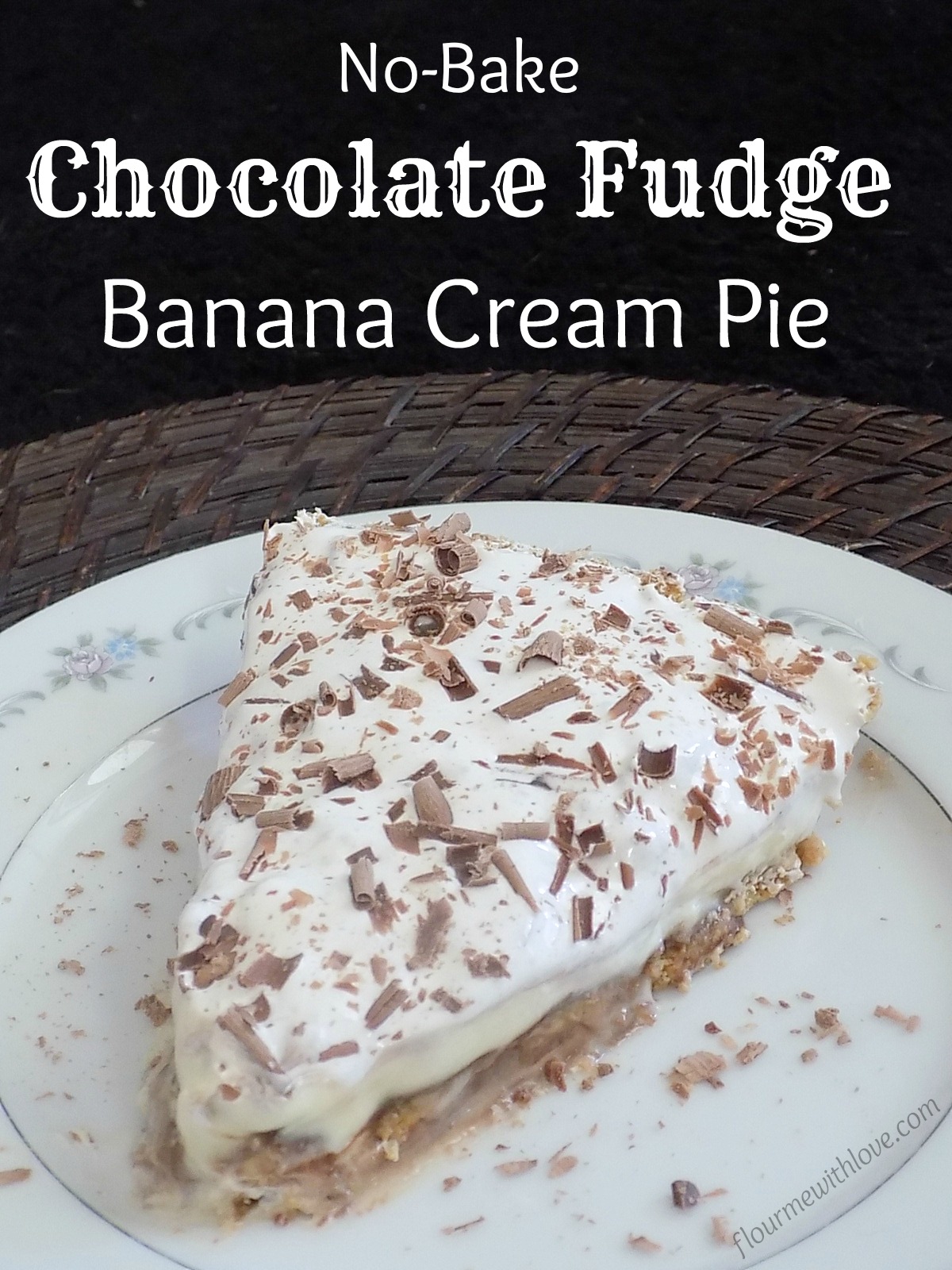 Warmer weather will soon be here and I like to focus on no-bake desserts, so this Chocolate Fudge Banana Cream Pie is the perfect summer dessert!  No-bake desserts are so versatile because you can choose from different crusts as well as fillings.   I've made Cookies & Cream Pie, Candy Bar Pie, Strawberry Cheesecake Pie and more!  I love how you whip everything up, place it in the fridge and in a matter of a few hours you can enjoy a delicious dessert.  My family loves the combination of chocolate and bananas so I decided to use chocolate fudge to make this Chocolate Fudge Banana Cream Pie more decadent.  I then added a layer of fresh bananas, the banana cream filling, whipped topping and chocolate spirals!

Ingredients are as follows:
1 (6 oz.) graham cracker crust
1 (3.4 oz.) instant banana cream pudding
1 ¼ C milk
1 banana, sliced
1/4 C hot fudge sauce + 2 Tbsp. for the drizzle
8 oz. whipped topping, divided 
Directions:
Whisk together the pudding mix and milk.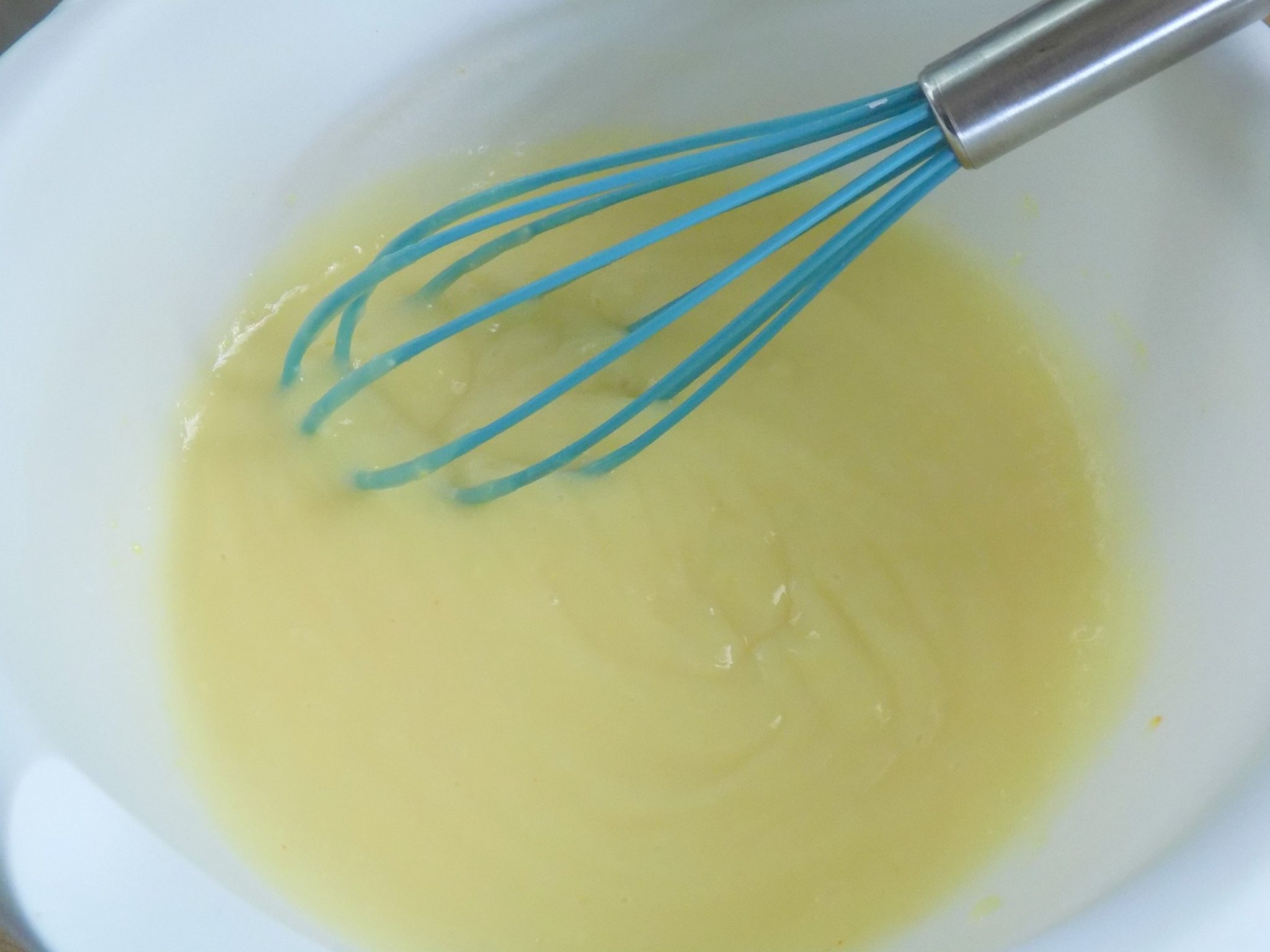 Once it's set up, fold ½ cup of the whipped topping into the pudding; set aside.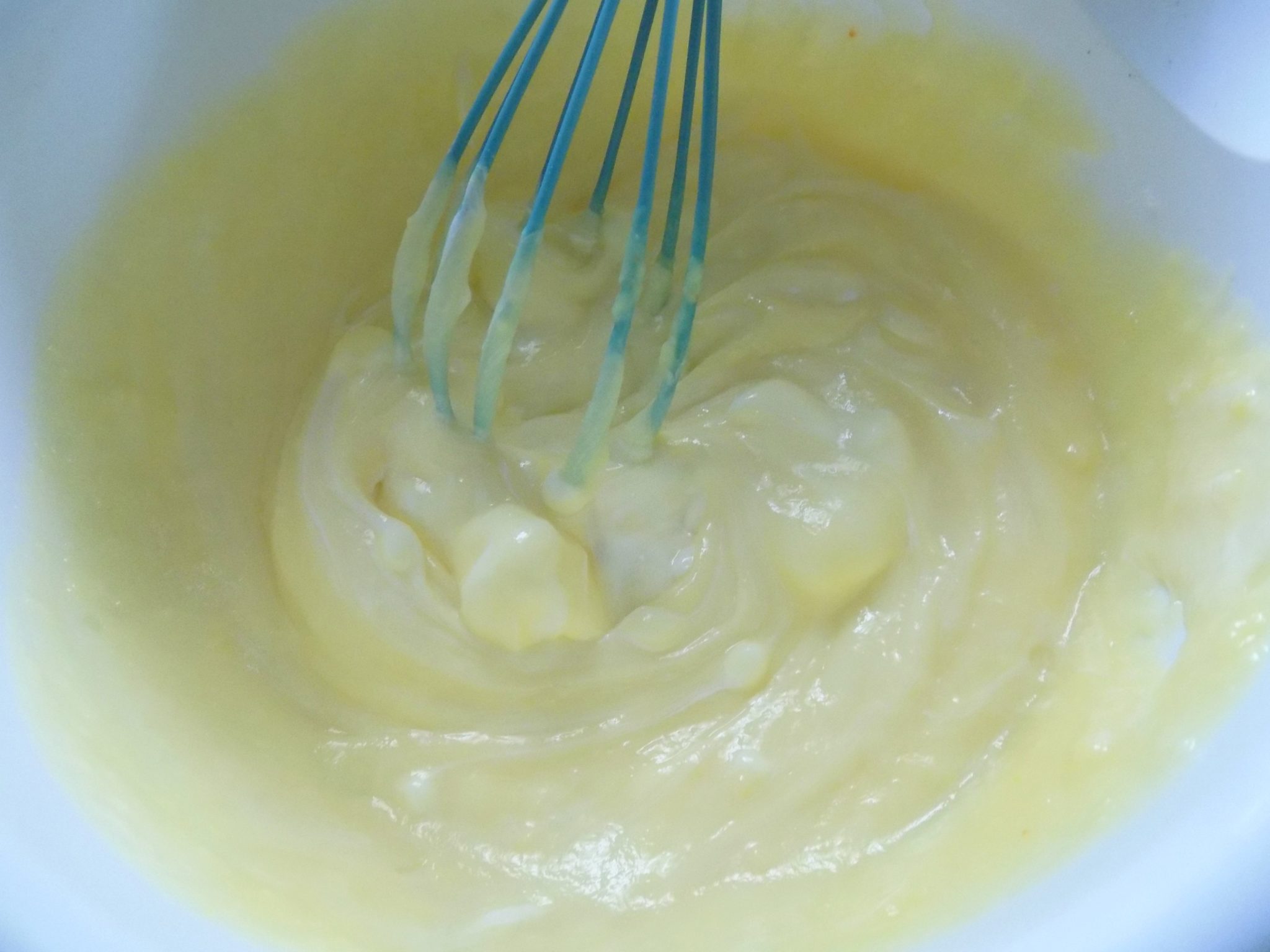 Spread the ¼ cup chocolate fudge sauce onto the bottom of the graham cracker crust.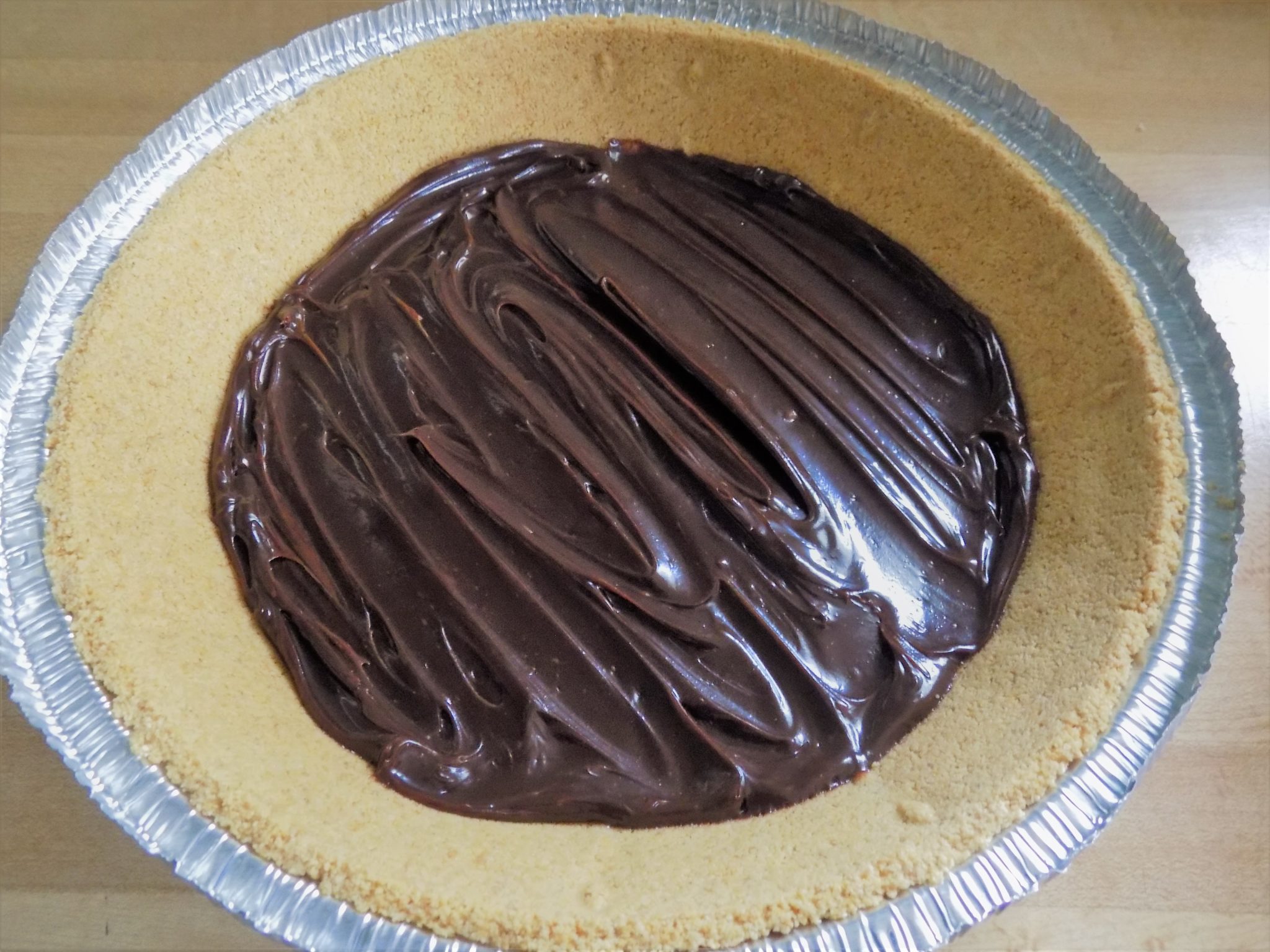 Arrange the sliced banana on top.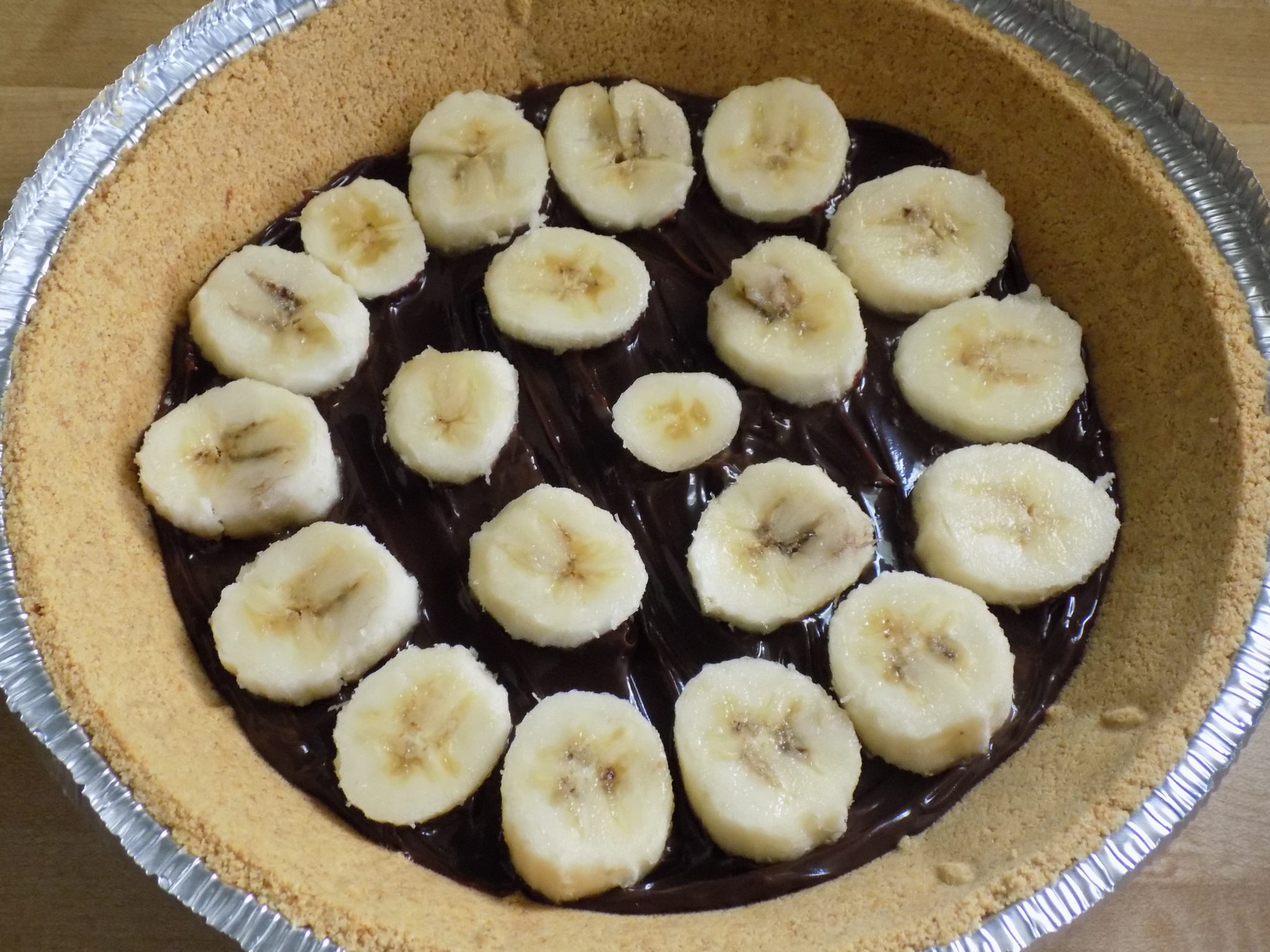 Pour the pudding mixture over the bananas.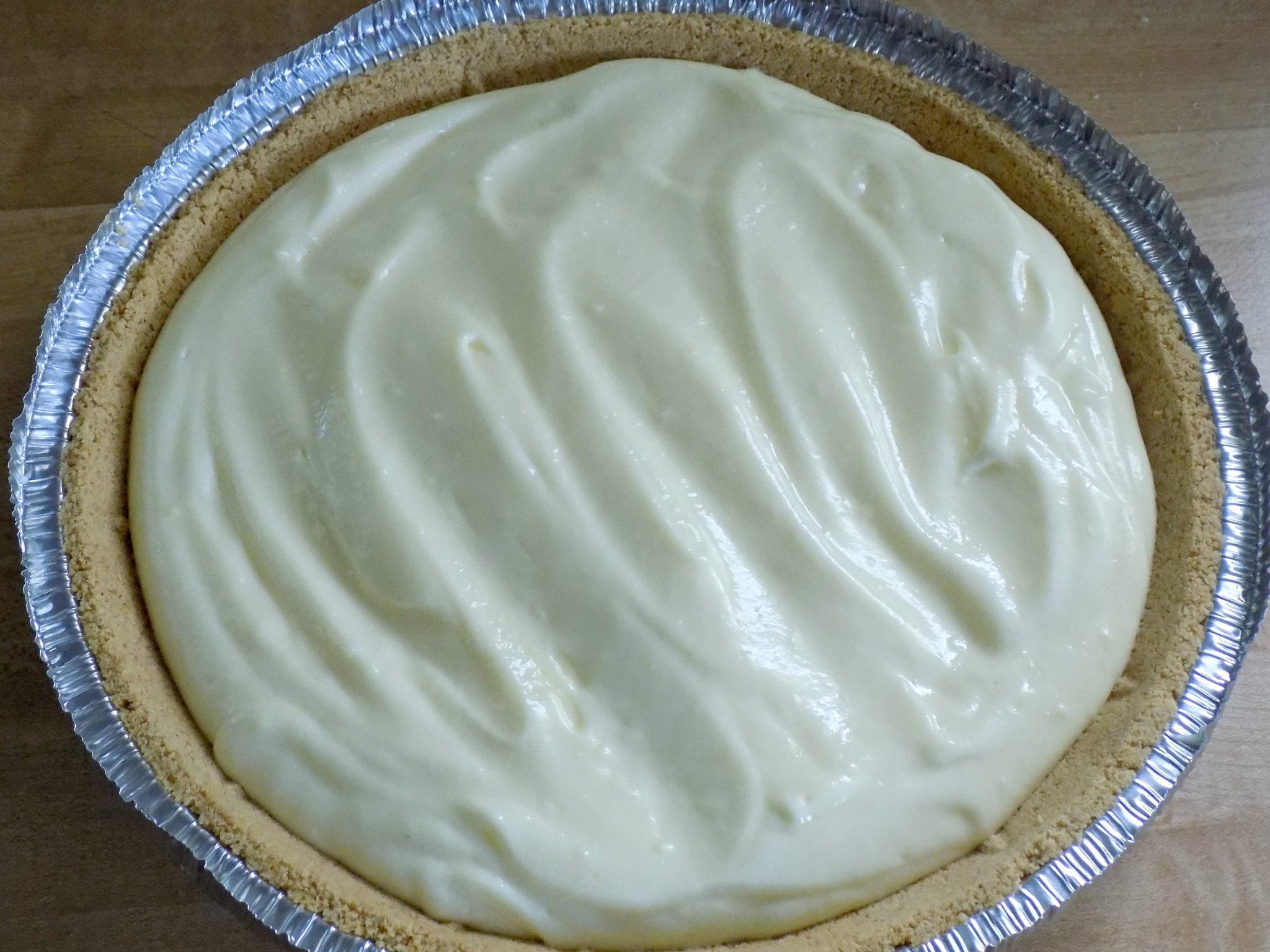 Drizzle the 2 tablespoons of chocolate fudge sauce on top.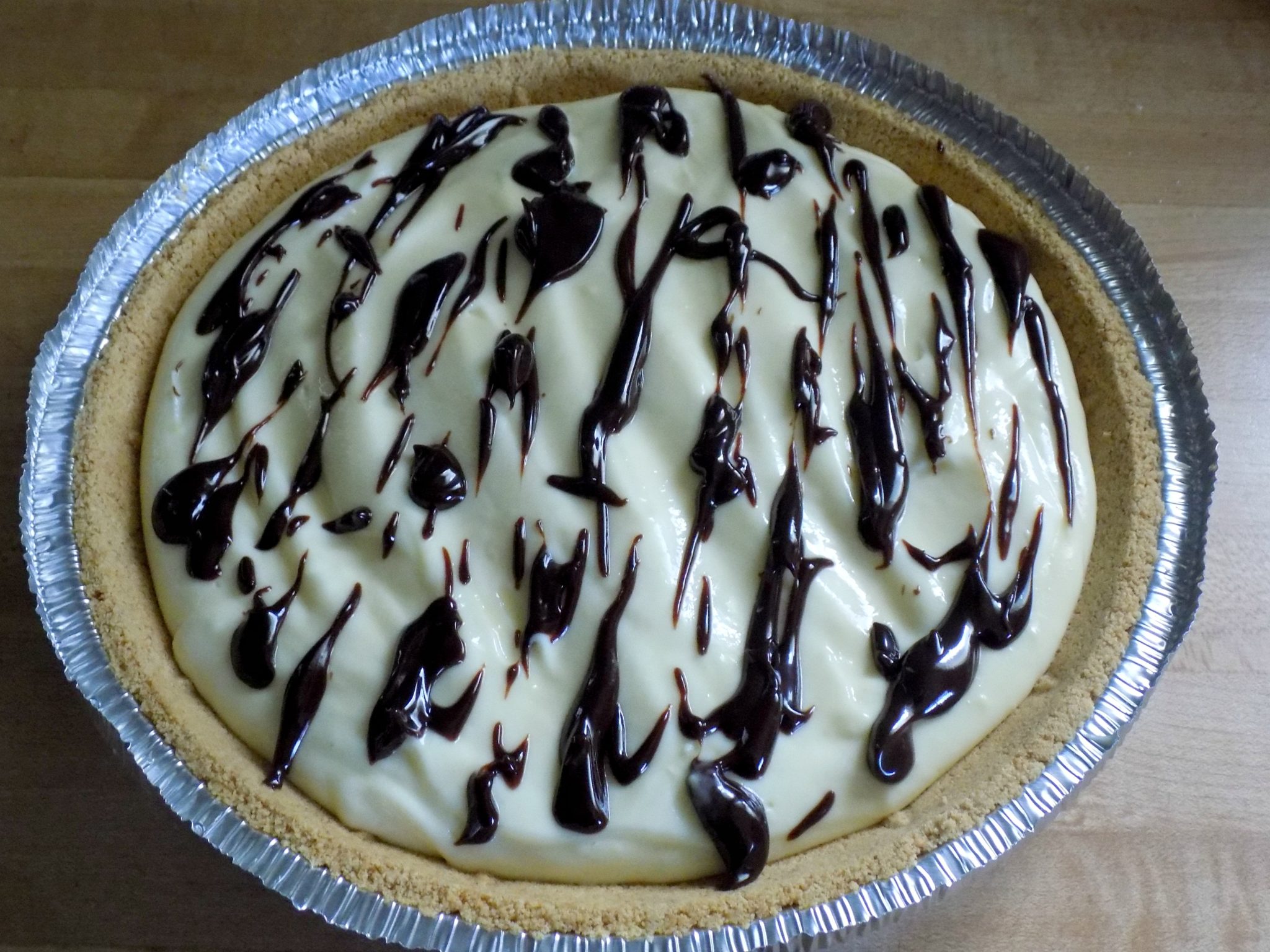 Spread remaining whipped topping on & sprinkle chocolate on top.  Refrigerate for 2 hours.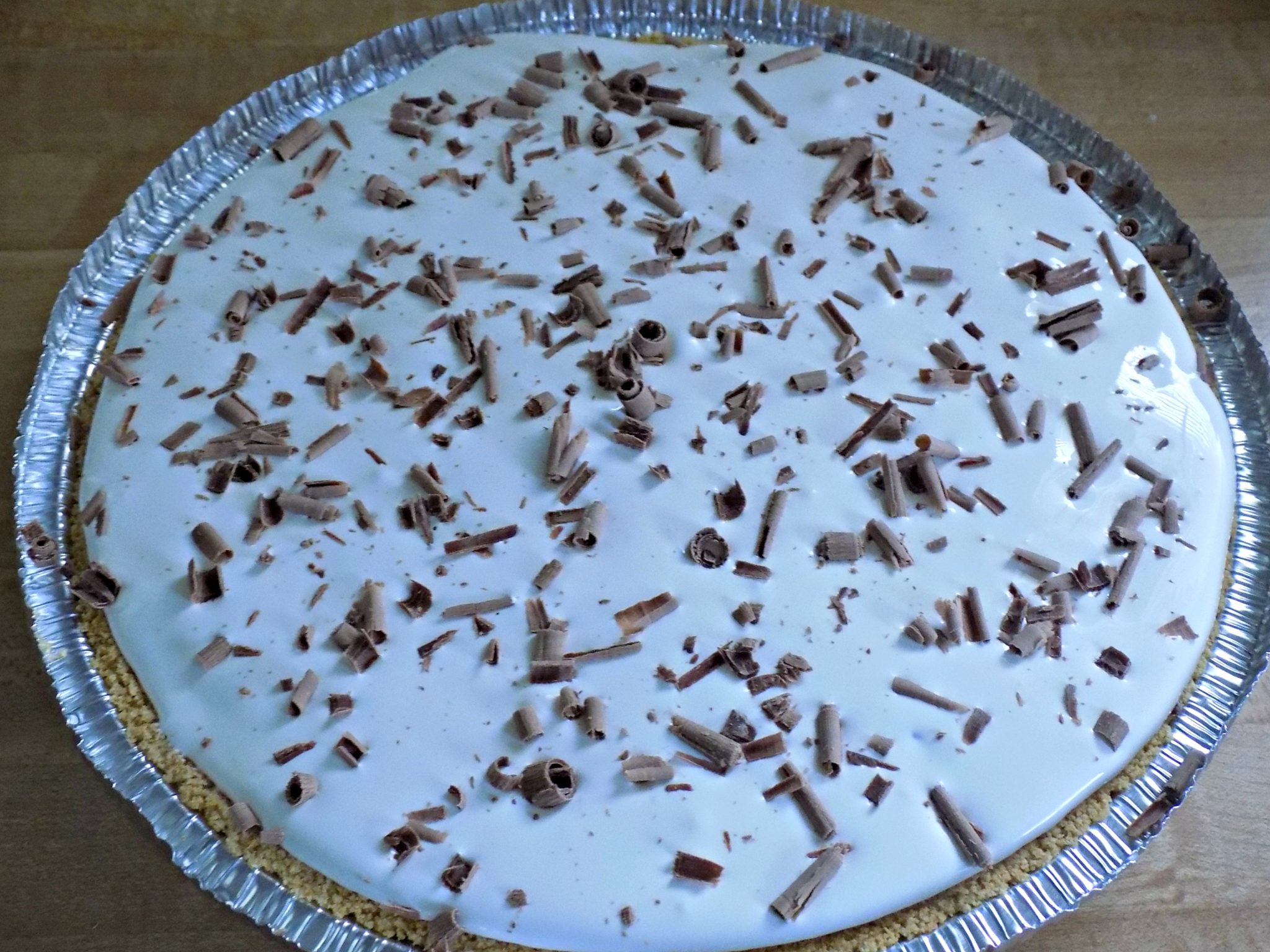 Slice, serve and enjoy!