These soft, chewy M&M cookies are simple to make, and delicious to enjoy!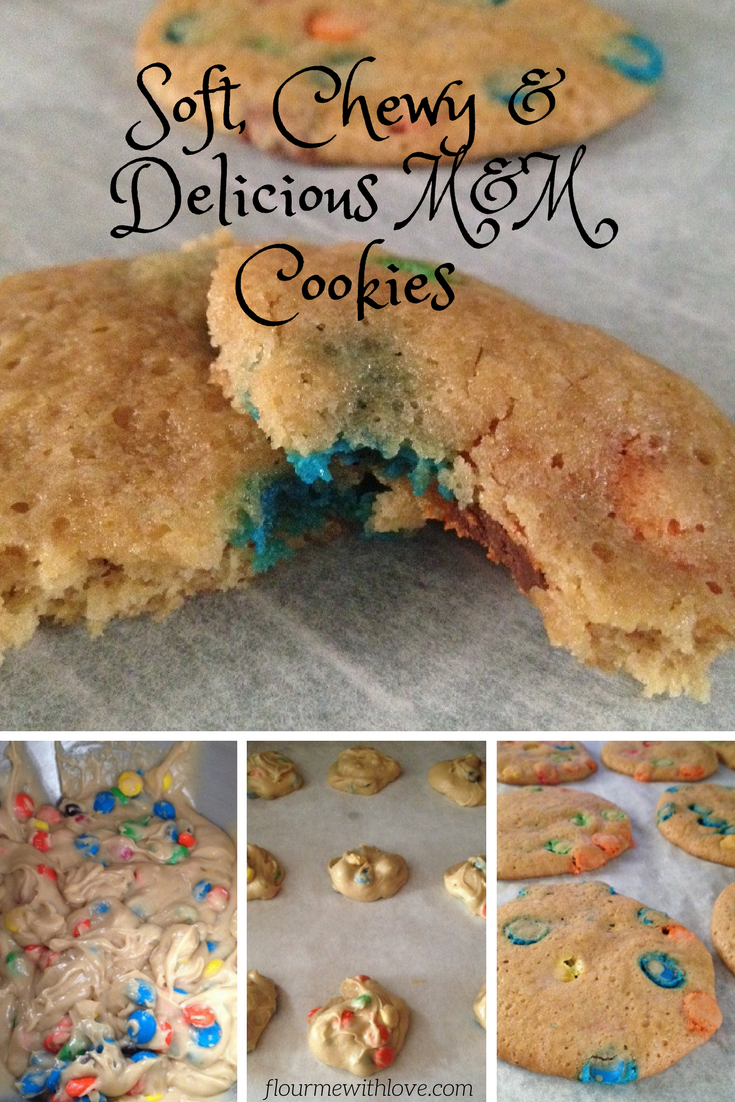 My son asked if I could make some M&M cookies that were big, soft, and not puffy. Most of my cookies that I make are puffy so I wasn't sure how to get them flatter then normal, but I decided to experiment and we ended up with a scrumptious cookie. I love how they spread out, and baked up soft and chewy. You don't need any fancy ingredients for these either; everything can be found in your pantry. So even though we made ours with M&M's, you can use chocolate chips, toffee bits, peanut butter chips, or even candy bar pieces! If you're looking for a big, soft, chewy cookie to enjoy, look no further!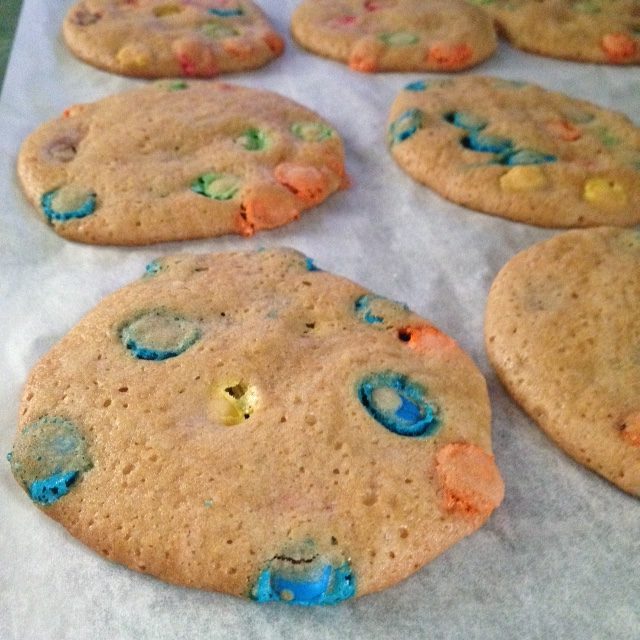 Soft, chewy, and delicious M&M Cookies
2017-10-27 18:17:45
Ingredients
3/4 C margarine, melted & cooled
3/4 C brown sugar
1/2 C white sugar
2 Tbsp. vanilla extract
1 egg
1 egg yolk
2 C flour
1/2 tsp. baking soda
1/4 tsp. salt
2 C M&M's
Instructions
Preheat oven to 325 degrees; line cookie sheets with parchment paper.
Whip the cooled margarine, brown sugar, and white sugar together for 3 minutes.*
Stir in the vanilla extract, egg, and egg yolk.
Add the flour, baking soda, and salt; stir until combined.
Stir in the M&M pieces.
Spoon dollops of batter onto the cookie sheets.
Bake for 15-17 minutes.
Allow to cool on the cookie sheet for an additional minute; remove and place onto a cooling rack.
Serve and enjoy!
Notes
*Make sure you whip for the entire 3 minutes so it goes from dark to light (as shown in the picture below).
Flour Me With Love http://flourmewithlove.com/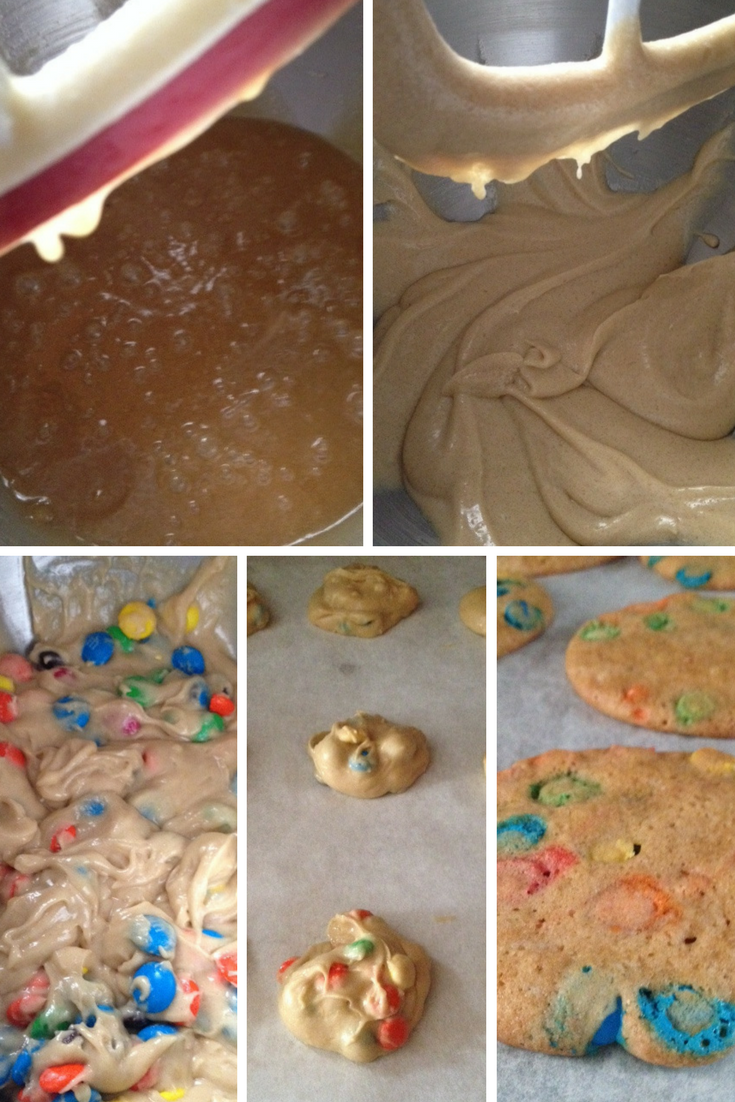 Don't forget to snap a photo of your cookies and tag #flourmewithlove so I can see them too!