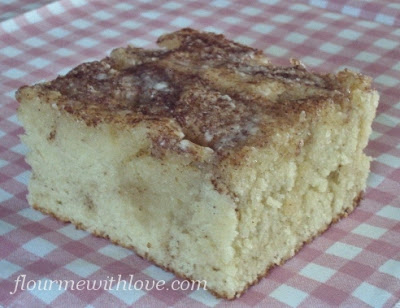 The kids love snickerdoodle cookies and I love coffee cakes. So I thought why not put the two of them together, poke it with holes and pour a delicious vanilla glaze on top. All that glaze seeps into the holes and makes it moist and delicious. It has just the right amount of sweetness and spice to satisfy your sweet tooth. It's a simple cake to make and you most likely have all the ingredients on hand. We all loved this cake which goes perfectly with a cup of tea!
3/4 C butter, room temperature
1 C sugar
3/4 C brown sugar
1/2 C sour cream
4 eggs
1 tsp. vanilla
2 1/2 C flour
1 1/4 tsp. baking powder
1/4 tsp. salt
1/4 tsp. cinnamon
1/2 tsp. cream of tartar
cinnamon
sugar
glaze:
2 Tbsp. butter, softened
1 1/2 C powdered sugar
2 tsp. vanilla
2-3 Tbsp. milk
Directions:
Preheat oven to 350 degrees; grease a 9 x 13″ pan.
Cream together the butter, sugar and brown sugar.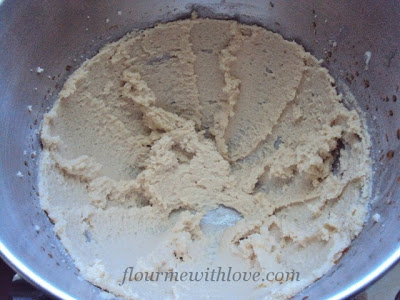 Whip in the sour cream, eggs and vanilla.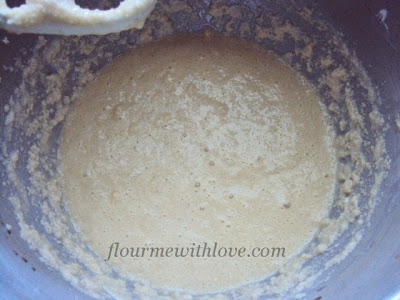 Fold in the flour, baking powder, salt, cinnamon and cream of tartar.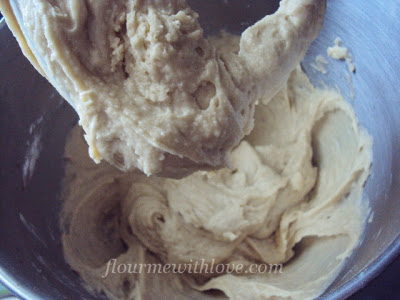 Pour into prepared pan.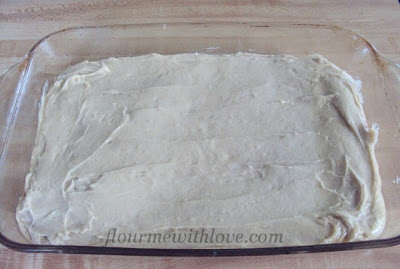 Sprinkle on desired amount of cinnamon and sugar.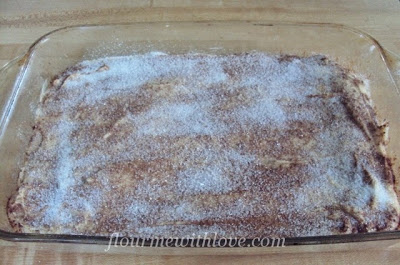 Swirl a knife through the batter.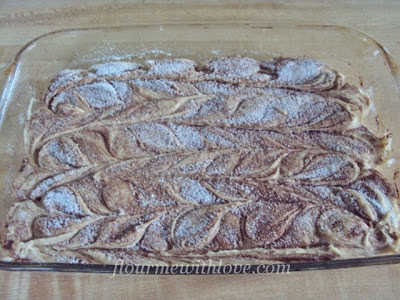 Bake for 23-25 minutes; until a toothpick in the center comes out clean.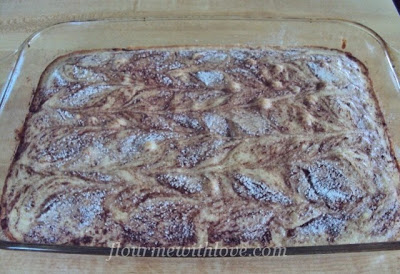 Take a spoon handle and poke holes all over the cake; set aside.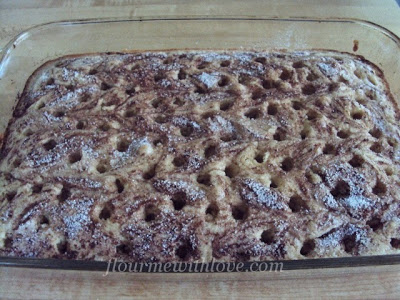 For the glaze: mix together the butter, powdered sugar and vanilla; add milk until desired consistency.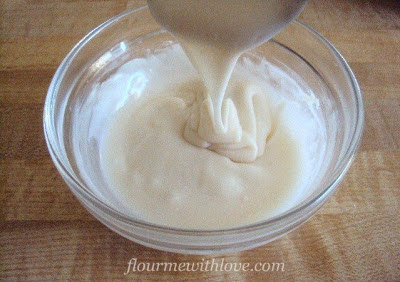 Pour all over the cake (with the cake being warm it will immediately seep into it). Allow the cake to cool for about half an hour.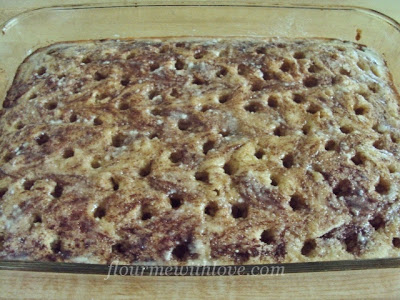 Slice, serve and enjoy!