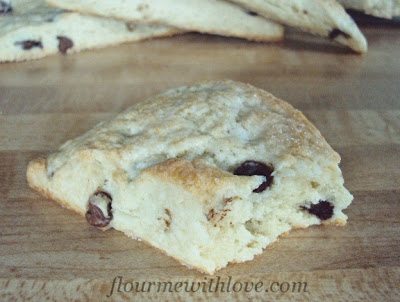 I think scones are one of the most versatile recipes.  I love that you can add your favorite ingredient and put your own twist on it too!  When I saw this recipe in
The Christmas Table,
from Gooseberry Patch, I knew I wanted to try it.  This is a simple recipe where you get to choose what you'd like to add.  You can add chocolate chips
(like I did)
, raisins, cherries, etc…the possibilities are endless! 
The Christmas Table
is the latest cookbook from Gooseberry Patch and yet again it is wonderful.  It's filled with so many amazing recipes, little tidbits of holiday traditions, ways to decorate and the lovely clip art too! 
They have graciously offered one of you a chance to win one and I've thrown in a little something too. 
Make sure you enter the contest below!
 Ingredients are as follows:
3 C flour
1/3 C sugar
2 1/2 tsp. baking powder
1/2 tsp. baking soda
1/2 tsp. salt
3/4 C cold butter, sliced
1 C buttermilk
1 C optional ingredient, (chocolate chips, raisins, dates, dried apricots, cherries)
Stir together the flour, sugar, baking powder, baking soda, and salt.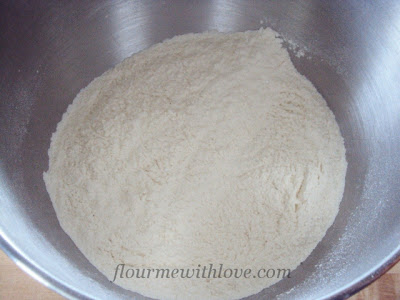 Add sliced butter and mix until crumbly.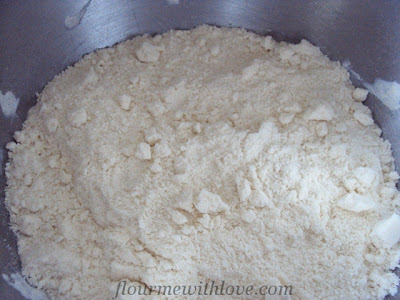 By hand, mix in the buttermilk & optional ingredient.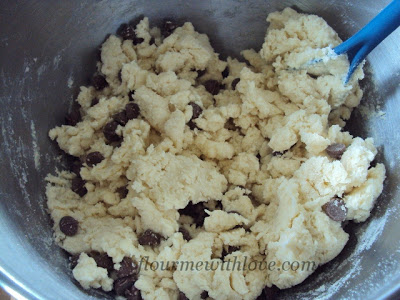 Pour out onto a floured surface.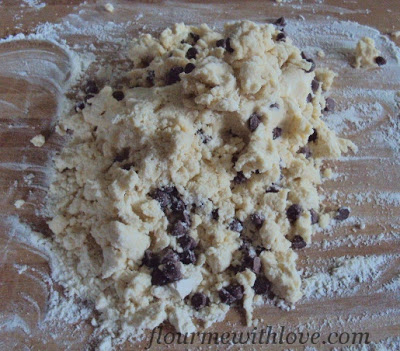 Knead the dough until it comes together, then roll out to 1/2″ thick.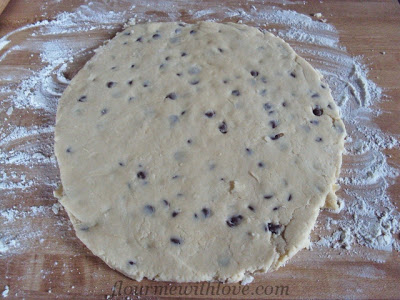 Cut into wedges and place onto an ungreased cookie sheet.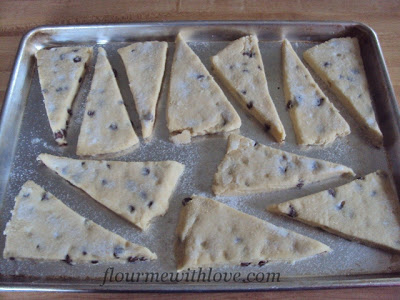 Allow the dough to rest while you preheat the oven to 425 degrees.       Bake for 10-12 minutes; until golden brown.  Cool on a wire rack.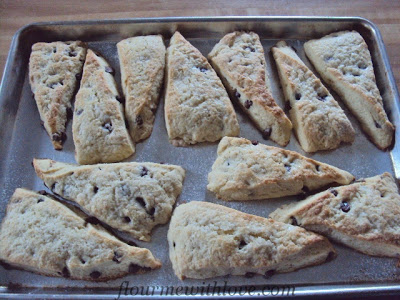 Take a bite and enjoy!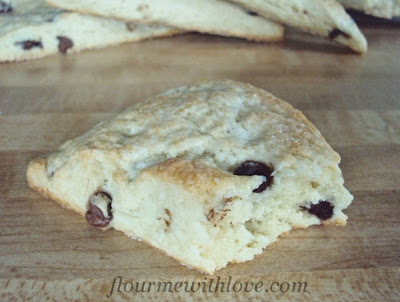 Now it's your turn to get to experience these wonderful recipes!  Of course we have the cookbook, but I decided to add this adorable tea towel and a snowman cookie cutter.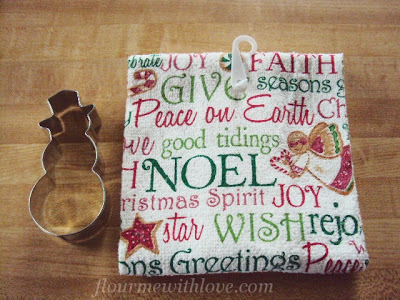 This is a perfect gift just in time for the holidays!  I'm ending this on Thursday and I'm going to do priority mail so it arrives to you before Christmas 🙂
Leave a comment below telling me what your favorite holiday dessert is.
Contest closed! 
Additional entries can be obtained by one or more of the following;  leave a separate comment for each that you do:
share this giveaway on Facebook 
follow Flour Me With Love via email, Google Friend Connect or Linky followers (on my sidebar)This contest is open to U.S. residents and will end December  20th @  8:00am.  The winner will be notified via email. 
Gooseberry Patch provided me with a cookbook, however the opinions expressed are my own!