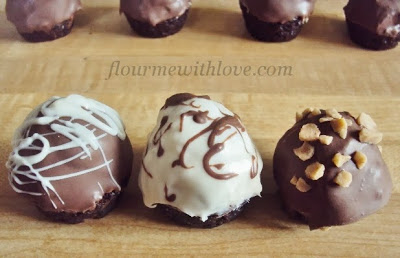 This past week I celebrated my one year anniversary of starting this blog. To celebrate I wanted to make a special recipe and give away something special too! When I was thinking of a recipe to make I immediately thought of cookie dough; I love cookie dough, especially raw! This cookie dough tastes raw, however it doesn't contain any eggs so it's perfectly safe to eat! The addition of chocolate cake and a hard chocolate shell takes it over the edge!
Ingredients are as follows:
Cake:
1 1/2 C flour
1/2 C cocoa powder
1/4 tsp. salt
1 tsp. vanilla
1 tsp. baking soda
1 C sugar
1 tsp. vinegar
1/3 C oil
1 C water
Cookie Dough:
8 ounces cream cheese, softened
1/2 C butter, softened
1 1/2 C powdered sugar
2 Tbsp. brown sugar
1 tsp. vanilla
1 C mini chocolate chips
Chocolate or white bark, melted
Directions:
Grease mini cupcake pans; preheat oven to 350 degrees.
Mix flour, sugar, cocoa, baking soda and salt together.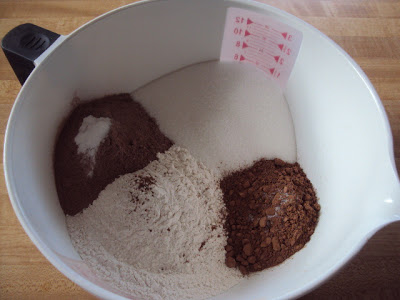 Add the vinegar, vanilla, oil and water; stir until combined.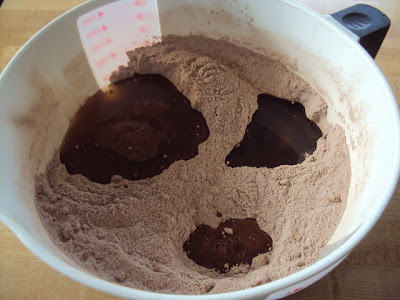 Pour batter into prepared pans.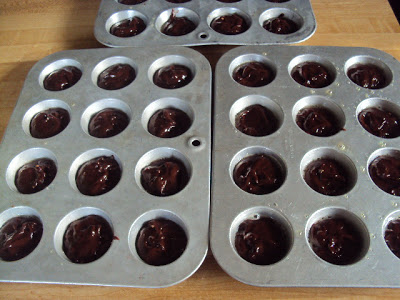 Bake for 10-12 minutes or until a toothpick comes out clean.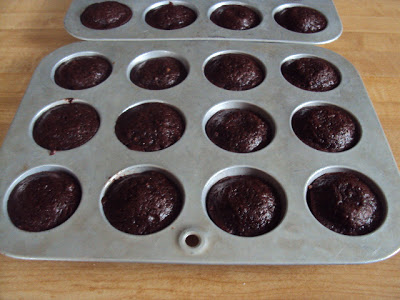 Allow to cool for about five minutes then remove from pans. While they're cooling, cream together the cream cheese and butter.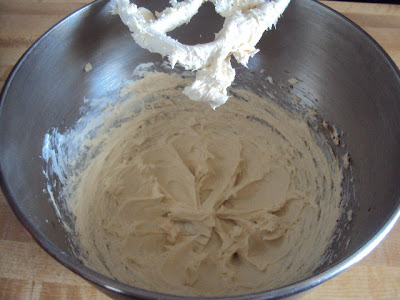 Add powdered sugar, brown sugar and vanilla; cream again.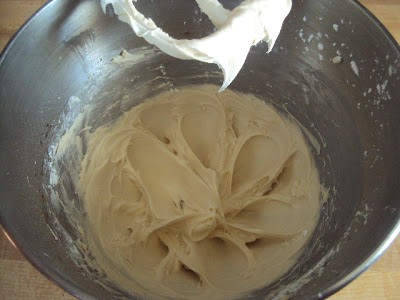 Fold in the chocolate chips then take a spoonful and place it on top of the mini cake.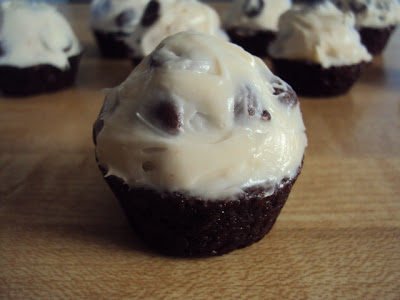 Dip into melted chocolate (or white) bark.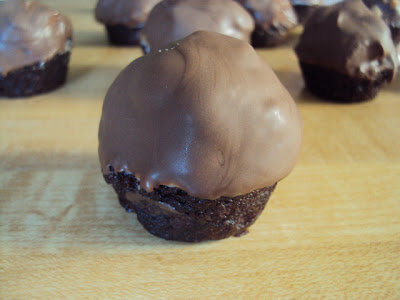 Top them off however you'd like!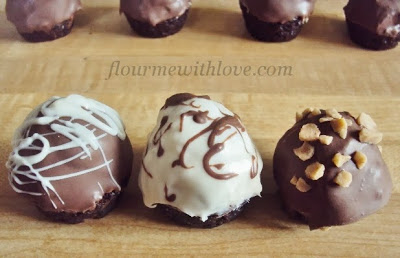 Take a bite and enjoy!

As a way of saying
thank-you
, I'd like to give away this little baking pack! There's a cookie sheet, a chocolate chip cookie mix, a double ended spatula, a regular spatula, and a set of hot pads.
This will get ya started in baking!
All you have to do is leave a comment telling me what your favorite cookie is.
Thank you all for a wonderful year!
Contest Closed
~ The winner is:
chocolate chip
rjs682 at yahoo dot com
Thank you all for entering!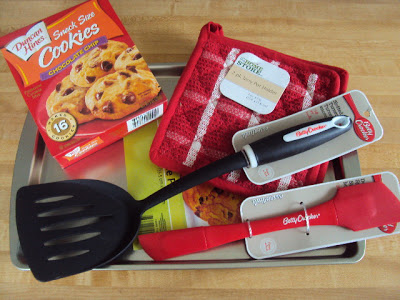 This contest is open to U.S. residents only (I'm sorry!)

.

It will

end on January 2oth (at midnight)

and the winner will be notified via email.