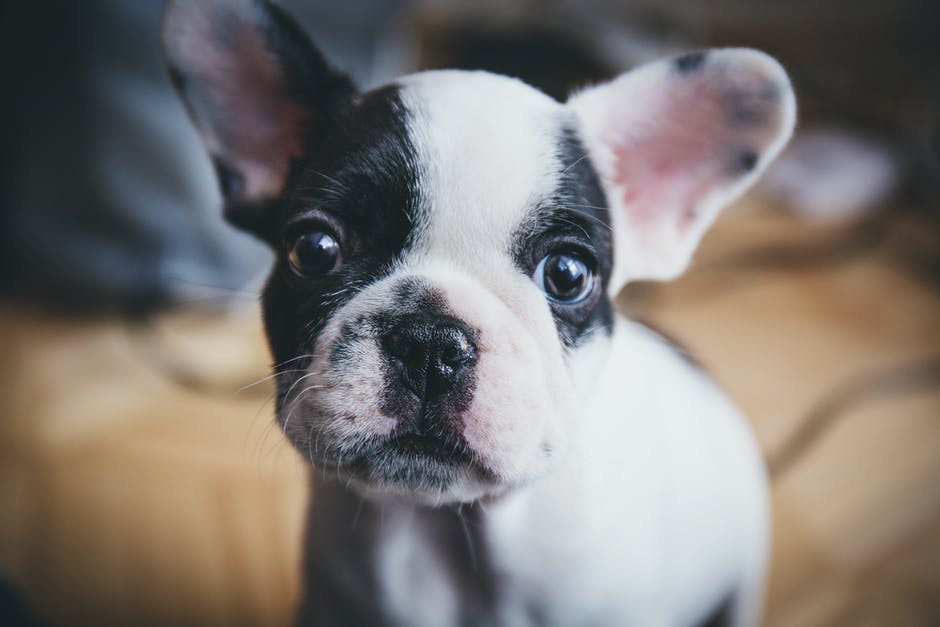 When it's time to spoil your pup, go all the way. Why waste your money on store-bought dog treats, when you can dazzle your canine with a homemade snack? Whether you're celebrating the holidays, a doggie birthday, or simply ready to treat your pup to a little something special, Rover.com has a few drool-worthy dog treats to share with your furry babies.
Peanut Butter Pup-kin Cake with Maple Icing
⅔ cup Pumpkin Puree (no added spices or sugar)
⅓ cup Peanut Butter (no added sugar or salt)
1 Egg
1 cup Whole Wheat Flour
½ tsp. Baking Soda
⅓ cup Vegetable Oil
½ cup Water
Icing:
¾ cup Maple Syrup
1 cup Tapioca starch
2 tsp. Cinnamon
Directions:
Preheat oven to 350 degrees.
In a small bowl, combine pumpkin, peanut butter, and egg. In a separate bowl, whisk together flour, baking soda, oil, and water. Combine all ingredients and stir until smooth.
Pour batter into greased cupcake tin or small round cake pan. Bake for 15 – 20 min or until toothpick comes out clean. Let cool before frosting.
Icing: Whisk together maple syrup, tapioca starch, and cinnamon until thoroughly combined. Chill to thicken.
Frost and decorate with a slices of bacon, apple, or cheese!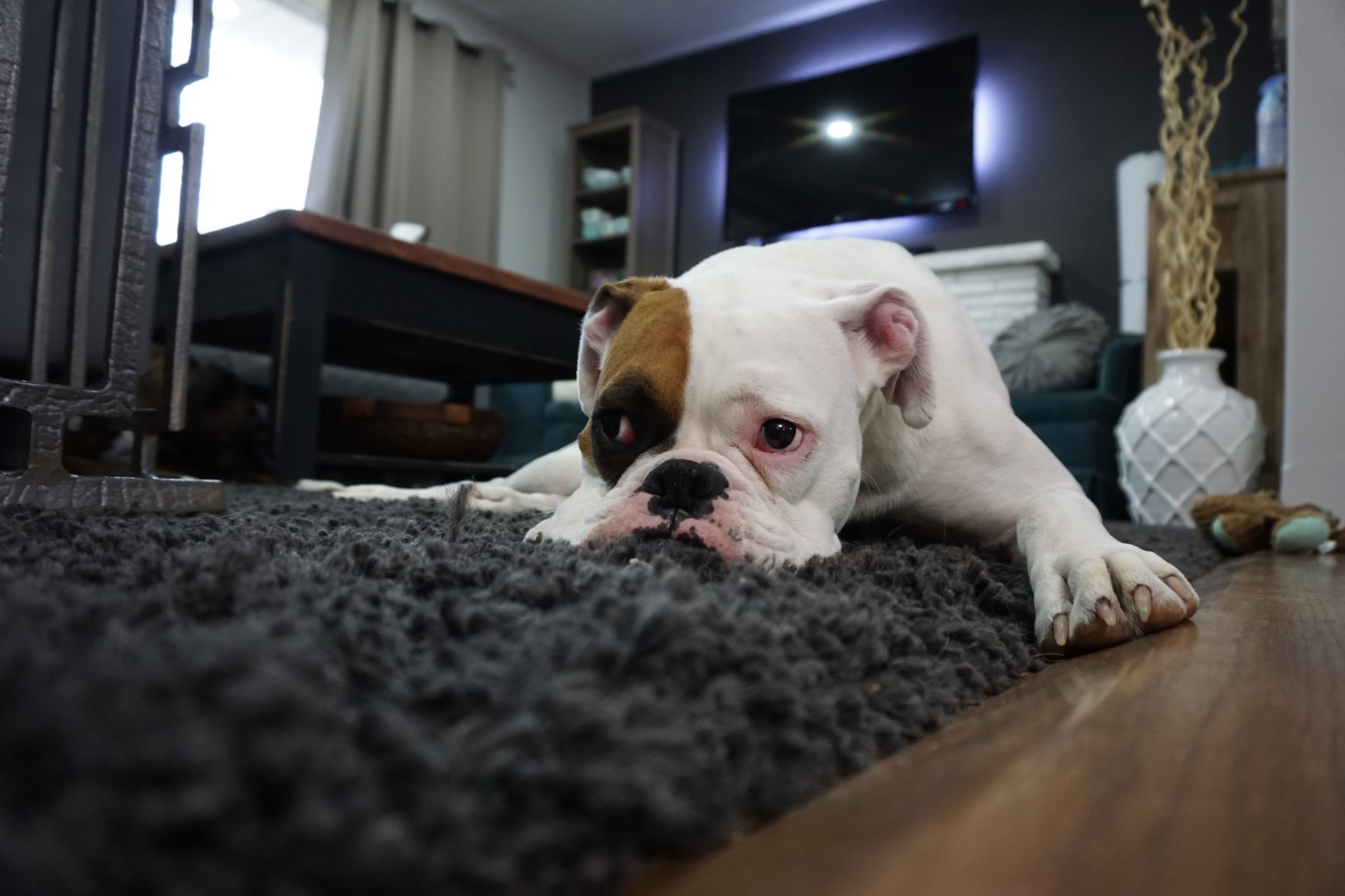 Paw-tastic Apple Muffins with Cream Cheese Frosting
1 cup Flour
1 tsp Baking Soda
2 tsp Cinnamon
2 Eggs
½ cup Applesauce (unsweetened)
½ cup Apples (diced)
⅛ cup Low-fat Milk
Frosting:
½ cup Cream Cheese
2 tsp Cinnamon
1 Tb. Honey
Directions:
Preheat oven to 350 degrees.
Mix together flour, baking soda and cinnamon. In separate bowl, beat eggs and stir in applesauce and milk. Wash, peel, and core apples. Make sure to remove all seeds which are toxic to dogs. Dice apples and stir into wet mixture.
Slowly add dry ingredients to wet ingredients and mix until thoroughly combined
Scoop dough into greased muffin tin, and bake for 10 minutes.
Frosting: Combine honey and cinnamon. Add mixture to soften cream cheese, and blend together with hand mixer until fluffy. Let muffins cool before frosting.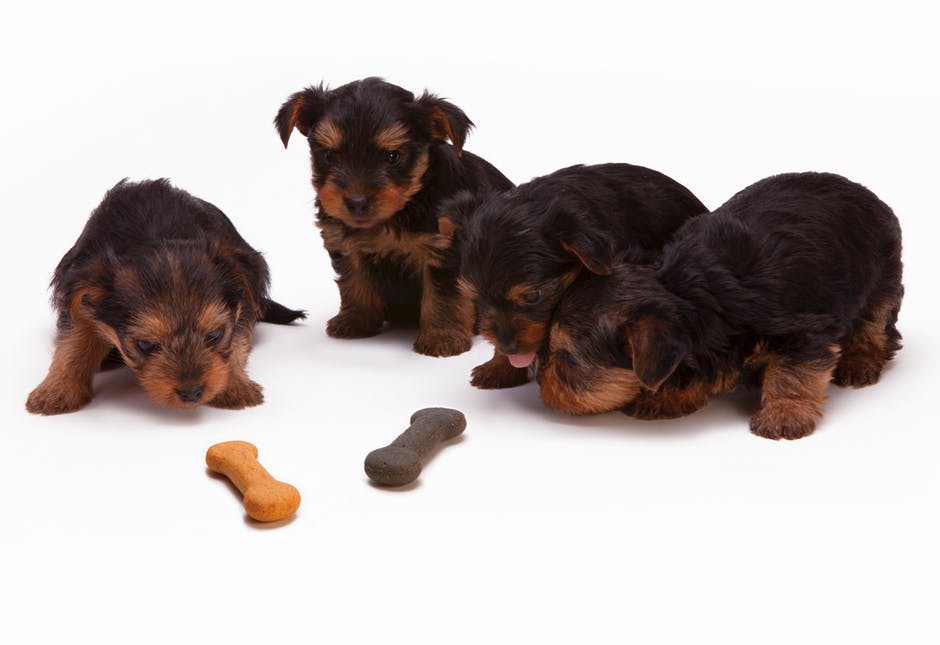 Carrot Puppy Treats Dipped in Honey
½ cup Carrots (pureed)
2 ½ cups Flour
2 Eggs
Directions:
Preheat oven to 350 degrees.
Whisk together pureed carrots and eggs. Slowly stir in flour until thoroughly combined and add water as needed. Dough will be slightly dry and sticky.
On a floured surface, roll out dough to ¼ – ⅓ inch thick. Cut with your favorite holiday or doggie cookie cutters. Bake for 20 – 25 minute or until firm.
Drizzle or dip in honey before serving!
Does your pup loves sweet potato more than carrots? Is your canine gluten-free or dairy-free? Any of these recipes can be adjusted to the preferences of your doggie pals. Use rice flour or almond milk as substitutes for gluten-free and dairy-free doggies. Your pup will not have a problem taste testing as you perfect your favorite dog treat recipe!
Author byline: Written by Tracy Vicory-Rosenquest, Rover.com community member. Rover is the nation's largest network of 5-star pet sitters and dog walkers.