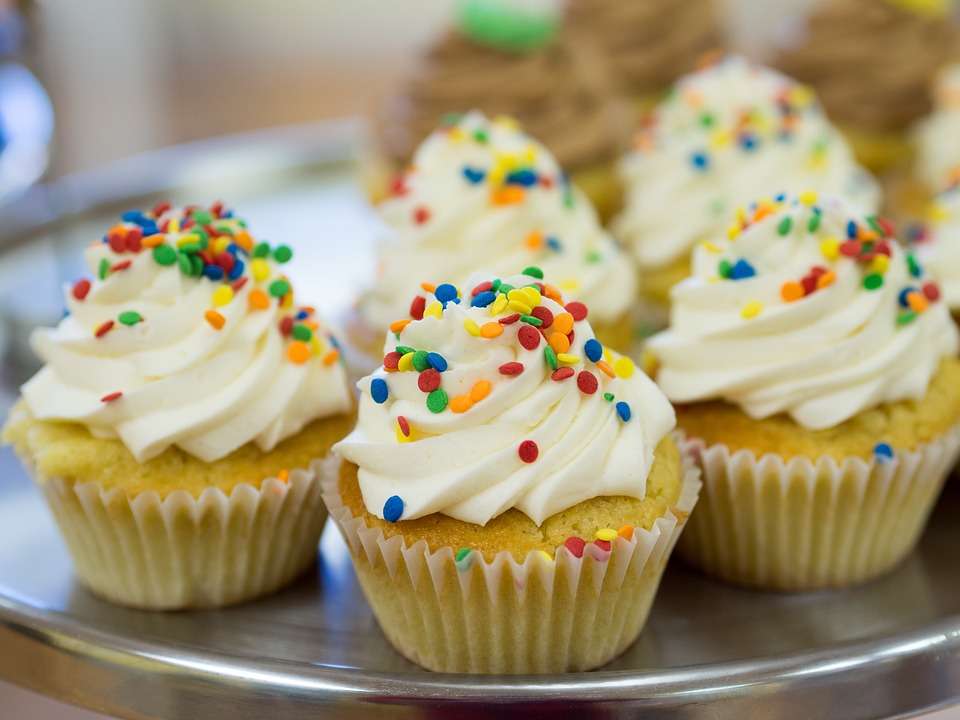 I love a good cupcake! I know you can buy a mix at the store, but honestly, you can make them from scratch just as fast and they taste so much better. These vanilla cupcakes don't have any fancy ingredients so you'll be able to find everything right in your pantry and fridge. Plus you can even swap out the vanilla extract for almond or lemon if you'd like a different flavor. We stuck with a classic vanilla and topped them off with cream cheese frosting and some sprinkles. Once you try this simple and delicious recipe, you'll be leaving those boxed mixes at the store.
Scratch Vanilla Cupcakes
2017-10-20 20:47:46
Ingredients
1 1/2 cups all-purpose flour
1 teaspoon baking powder
1/2 teaspoon baking soda
1 cup white sugar
1/2 cup butter, softened
2 eggs
2 teaspoons vanilla extract
1 cup buttermilk
Instructions
Preheat oven to 350 degrees; place 12 cupcake liners into cupcake pan.
In a bowl, mix the flour, baking powder and baking soda together; set aside.
In another bowl, cream together the sugar and butter.
Beat in the eggs (one at a time) until combined.
Stir in the vanilla extract.
Gradually mix in the flour mixture; alternating with the buttermilk.
Spoon the batter into the cupcake liners, filling them about 2/3 full.
Bake for 20-25 minutes; until a toothpick in the center comes out clean.
Allow to cool completely before frosting.
Flour Me With Love http://flourmewithlove.com/