If you like earthquake cake, then you're going to love this Pumpkin Earthquake Cake
…it's simple and oh so delicious!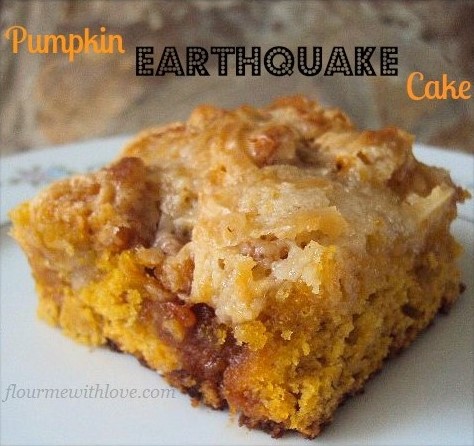 My daughter loves pumpkin and always wants me to make desserts with it. I was recently introduced to Earthquake Cakes and they are quite scrumptious! I made a Red Velvet one, a Chocolate Fudge one and now I came up with this one. I love how the cream cheese is gooey and seeps into the batter while the butterscotch chips melt perfectly into it too. Pumpkin earthquake cake is simple to make, but doesn't skimp on taste. If you're looking for a quick, easy and delicious dessert to make this season then you'll definitely want to try this one!
Ingredients are as follows:
1 box of white cake mix (you DO NOT need the ingredients on the box)
1 tsp. pumpkin pie spice
1 15 oz can of pumpkin puree
1/2 C butter
8 ounces cream cheese, softened
1 tsp. vanilla
2 C powdered sugar
1 C butterscotch chips
Directions:
Preheat oven to 350 degrees; grease a 9 x 13″ pan.
Melt the butter in the microwave or on the stove top.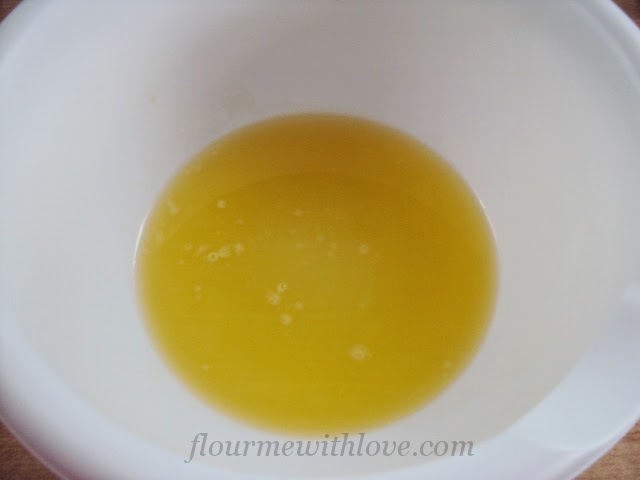 Mix in the softened cream cheese, vanilla, and powdered sugar.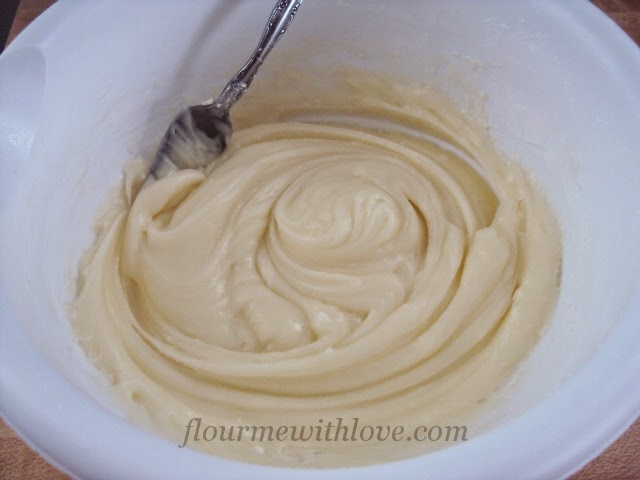 Stir in the butterscotch chips; set aside.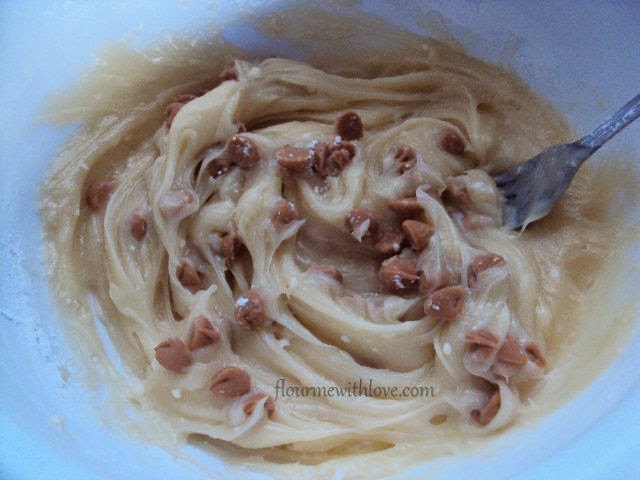 Mix the cake mix, pumpkin pie spice and pumpkin puree together.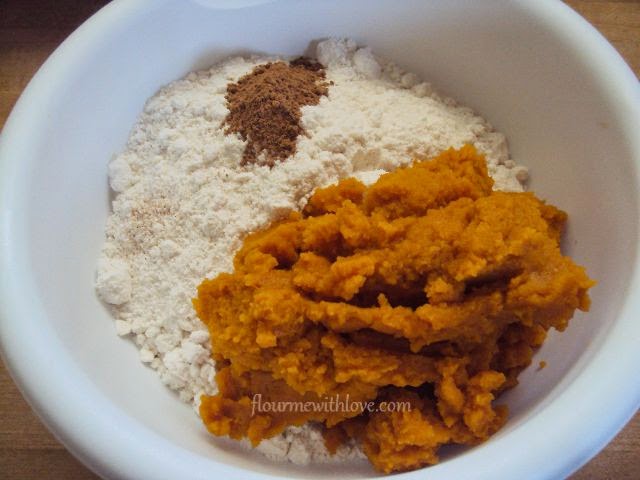 Pour into the prepared pan.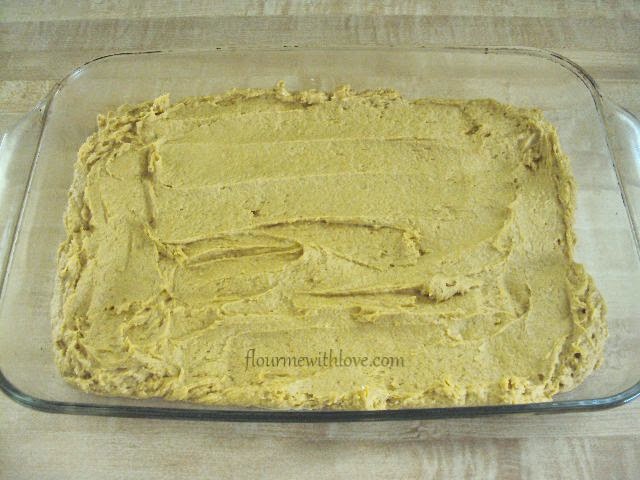 Spoon dollops of the cream cheese mixture onto the batter.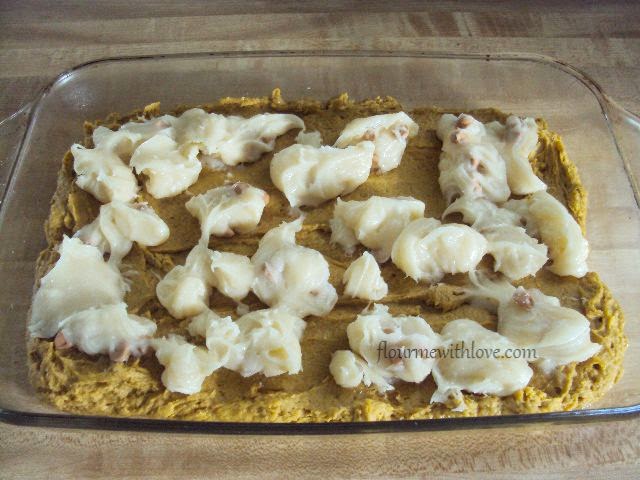 Take a butter knife and swirl the cream cheese mixture into the batter.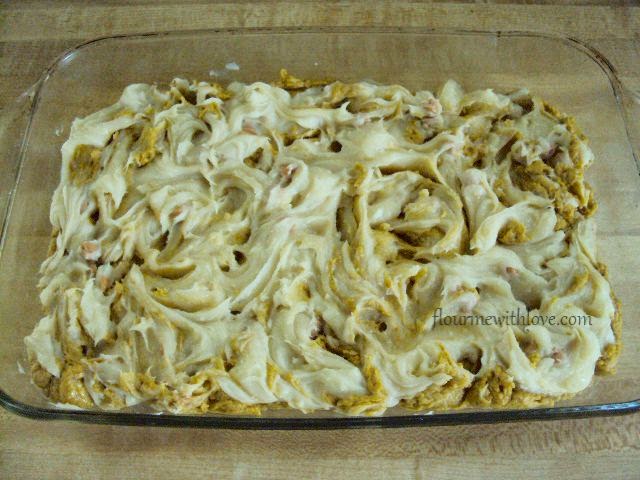 Bake for 40-45 minutes. Allow to cool.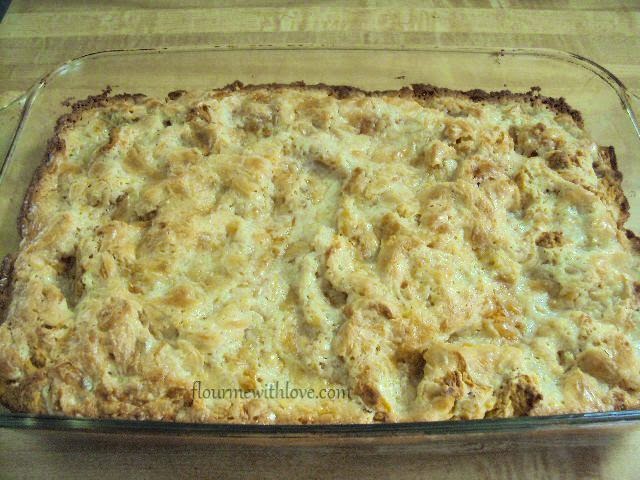 Slice, serve and enjoy!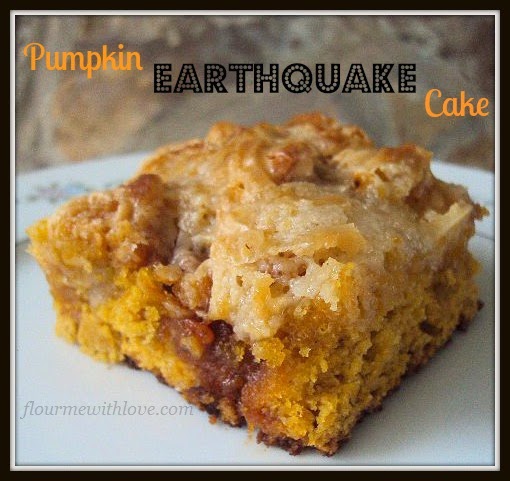 This cake is truly a treat, and I hope your family enjoys it as much as ours.
Before you take a bite, snap a picture and tag @flourmewithlove so I can see and share with my readers!