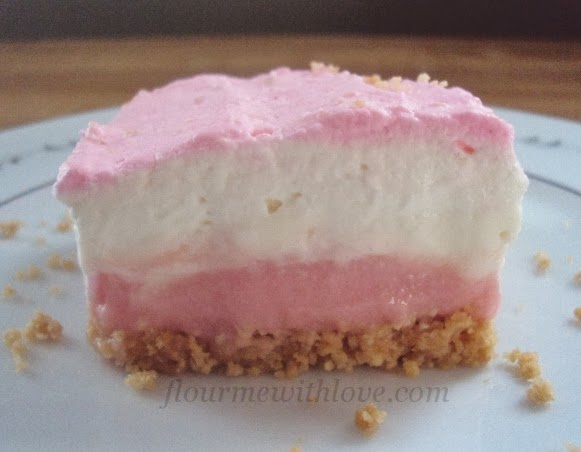 Happy Valentine's Day!  I wanted to show you a quick & easy recipe to make for today!  I've seen a lot of recipes for chocolate lasagna, and even though chocolate is scrumptious, I wanted to try it in a different flavor.  I asked the kids and they said strawberry.  So when I went to the store I was so excited to see that they had a strawberry crème and I couldn't wait to give it a try.  This is so simple to make, and yet it tastes so delicious.  This is the perfect recipe to make for your loved ones this Valentine's Day!
Ingredients are as follows:
18 golden vanilla sandwich cookies (Oreo's), crushed
3 Tbsp. butter
1 1/2 C milk
1 (3.4 ounce) strawberry crème instant pudding
8 ounces cream cheese
1/4 C sugar
1/3 C + 1 Tbsp. heavy whipping cream
1 C heavy whipping cream
2 Tbsp. powdered sugar
red food coloring, optional 
Have an 8 x 8″ pan ready.
In a small bowl, melt the butter, then add the crushed cookies.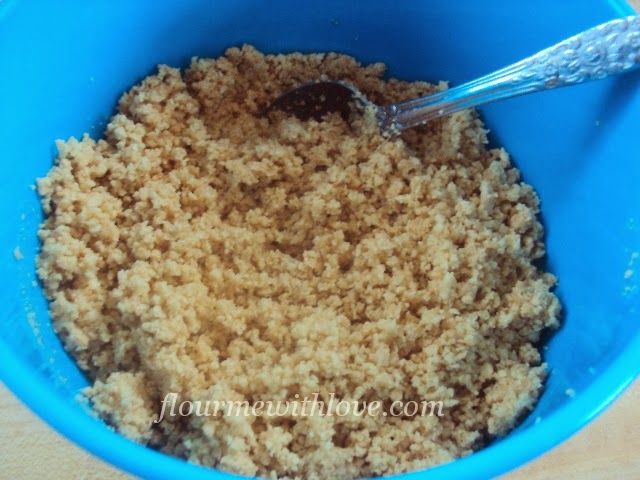 Evenly pat into the bottom of the pan; set aside.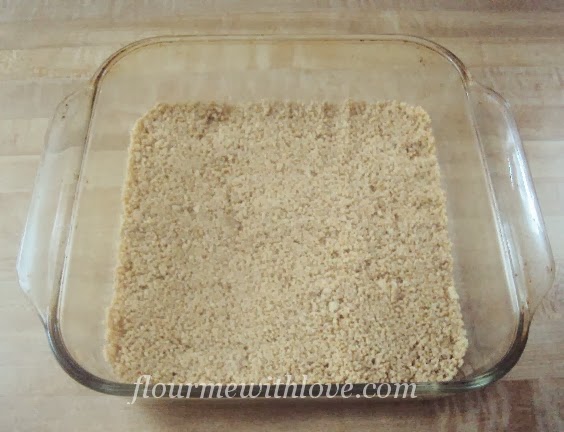 In another bowl whisk the pudding and milk together; place in the fridge.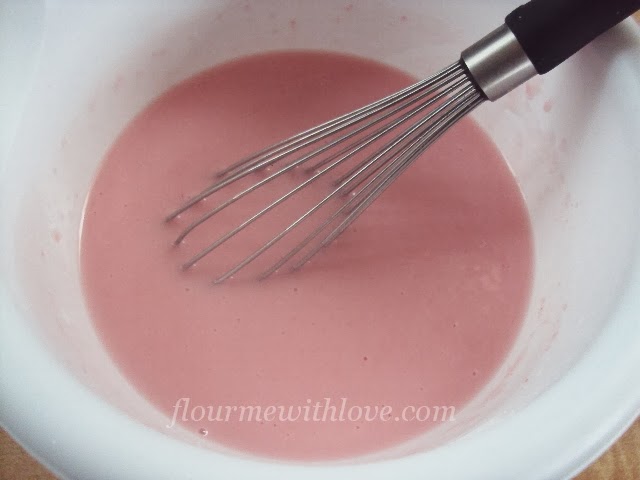 Beat the cream cheese, sugar, and (1/3 + 1 Tbsp.) heavy whipping cream together.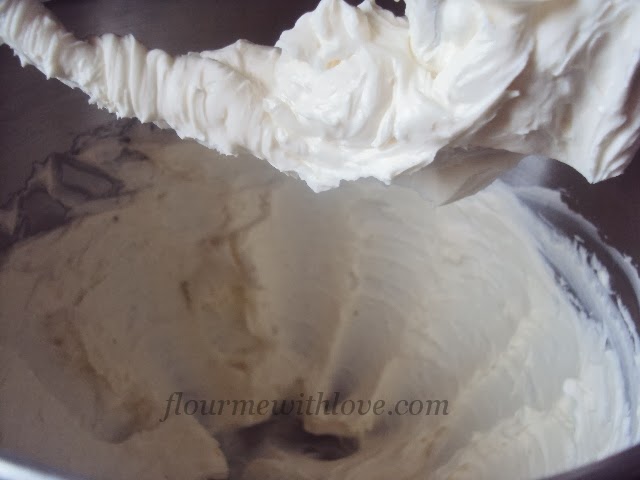 Spread the pudding onto the crust.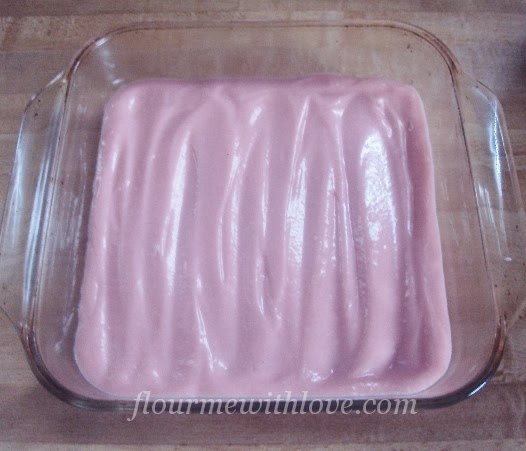 Place little dollops of the cream cheese mixture on top.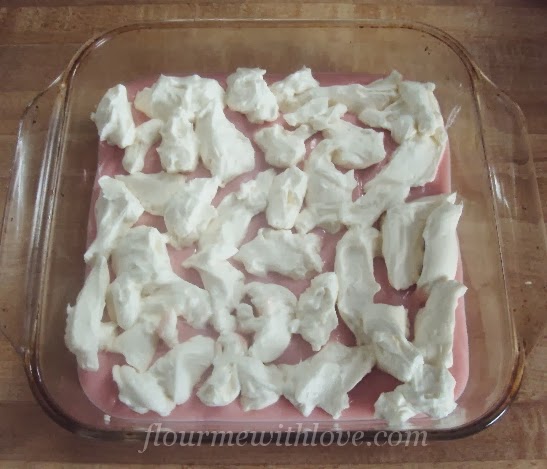 Carefully spread out (I used a butter knife that I dipped in warm water); set aside.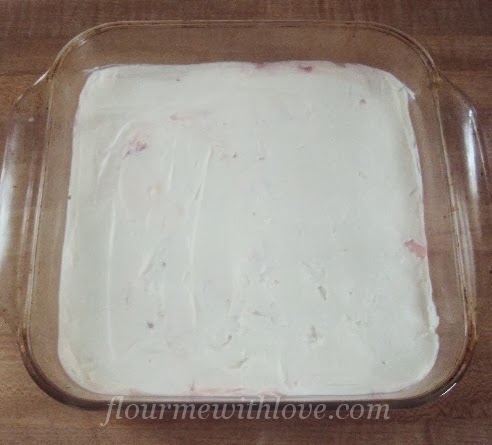 Whisk the heavy whipping cream and sugar until stiff peaks form.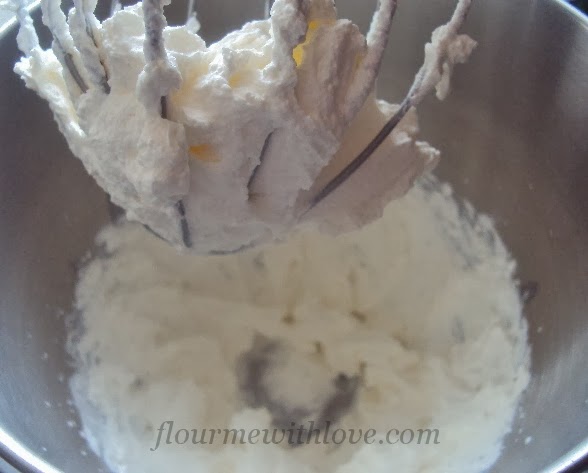 Remove a big spoonful and place into a separate bowl.  Take the remaining and spread onto the cream cheese layer.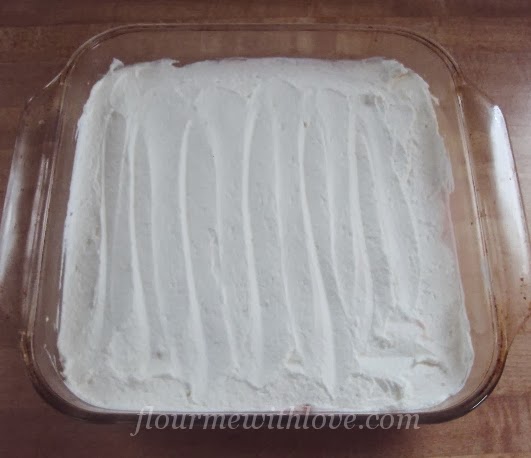 Mix in a dash of red food coloring into the spoonful that you removed previously.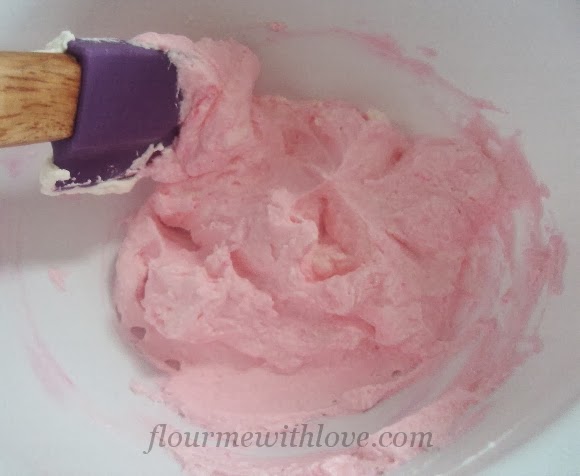 Spread this on top (you don't have to do this step, however it looks pretty!).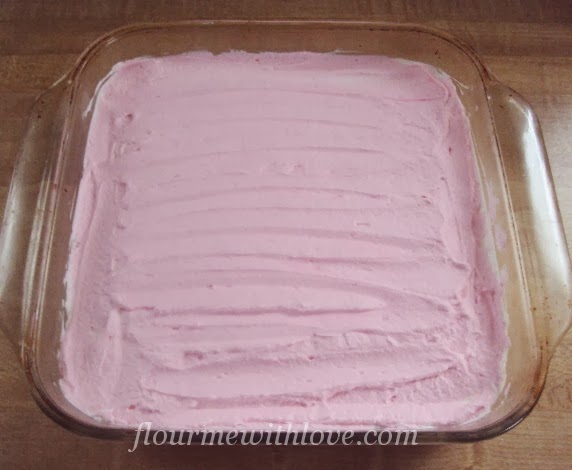 Cool in the fridge for an hour then slice, serve, and enjoy!