My family
loves
pumpkin roll.
  I made one for Thanksgiving and while my husband was eating it he asked if I could make it with bananas.  I thought why not…all I'd have to do is swap out the pumpkin for bananas.  However it didn't turn out
quite
right!  After some trial and error, I got it the way I wanted and it turned out great.  It's very simple to make and I look forward to making this throughout the year!
 Ingredients are as follows:
3 eggs
1 C sugar
1 C mashed bananas
1 tsp. vanilla
1 C flour
1 tsp. baking soda
filling:
6 ounces cream cheese, softened
3/4 C powdered sugar
Directions:
Preheat oven to 350 degrees; grease a cookie sheet (mine was 10.25″ x 15.25″).
Whisk together the eggs, sugar, mashed bananas and vanilla.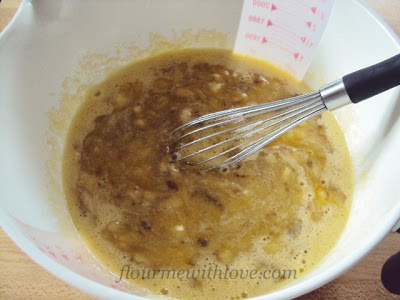 Mix in the flour and baking soda.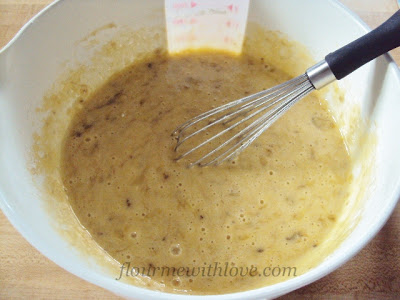 Pour into prepared pan.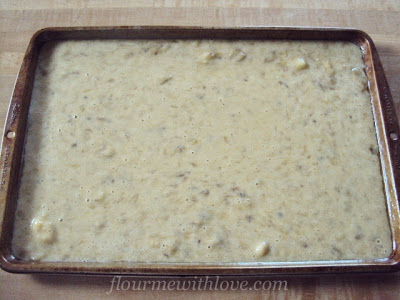 Bake for 8-10 minutes; until lightly brown around the edges.   Remove from oven & flip out onto a towel that is sprinkled with powdered sugar.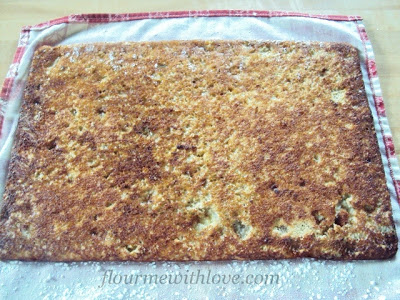 Tightly roll it up lengthwise; set aside and allow to cool.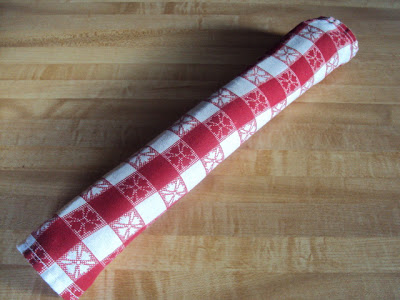 Cream together the cream cheese and powdered sugar.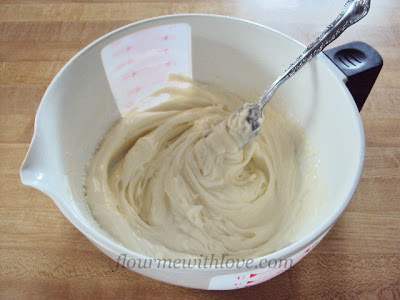 Unroll the cake and evenly spread the icing over top.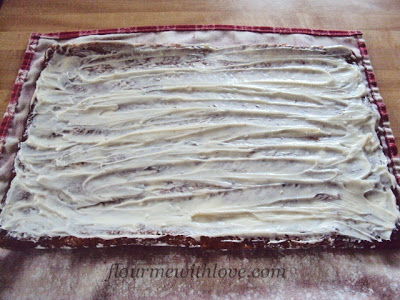 Roll it up once again.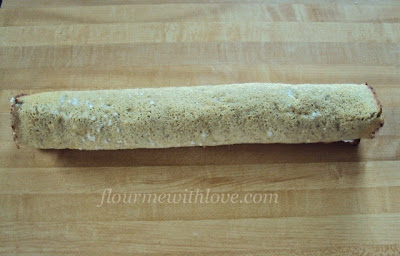 Slice, serve and enjoy!