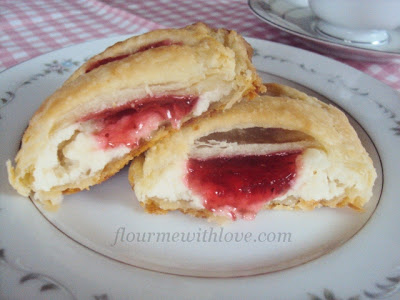 Every time I go to the store I look for puff pastry, however they
never
have it.  I started reading about how to make it from scratch and the "classic" recipe seemed to take a lot of work and time.  So I kept looking and then I found this
recipe
from King Arthur Flour that sounded so easy and it didn't take all day either!  I tweaked it a little, gave it a try and I'm so happy that I did.  It turned out wonderful and it was so simple to make.  Plus the end result
is so flaky and buttery!
  Once you try this, you'll never go back to store bought again!  It was early morning so I decided to fill mine with cream cheese and strawberry preserves… like a toaster strudel.  I'm looking forward to trying it with so many other fillings too!
1 3/4 C flour
1/4 tsp. salt
1/2 tsp. baking powder
1 Tbsp. sugar
1 C butter, frozen and cut into slices
1/2 C sour cream
6 ounces cream cheese, softened
1/4 C sugar
1 tsp. vanilla
Strawberry preserves
Directions:
Preheat oven to 400 degrees; have a cookie sheet ready.
Mix together the flour, salt, baking powder and sugar; add the butter.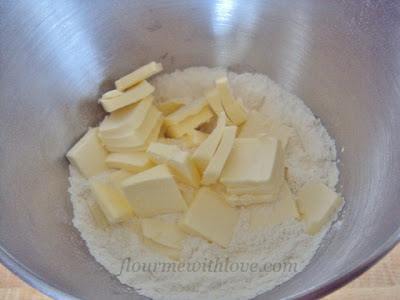 Cut the butter into the flour mixture (do not over mix, bigger chunks are better).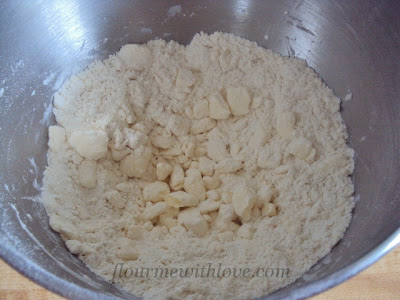 Add the sour cream and mix until moistened.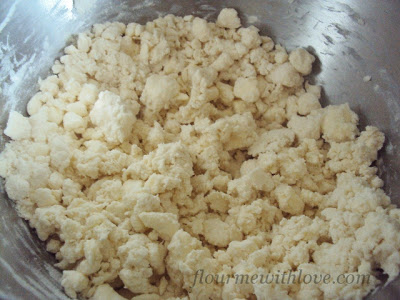 Pour out onto a floured surface; quickly knead it until it sticks together.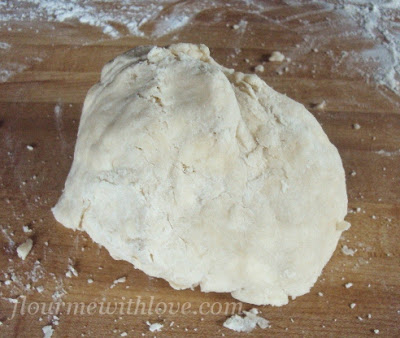 Roll out into a rectangle (mine was about 12″ x 13″).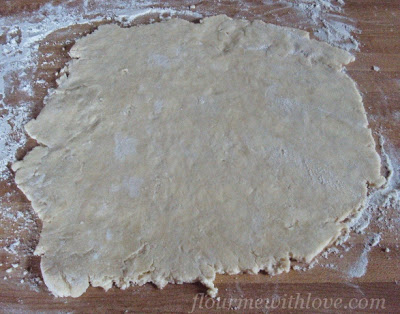 Fold down the top half then flip up the bottom half.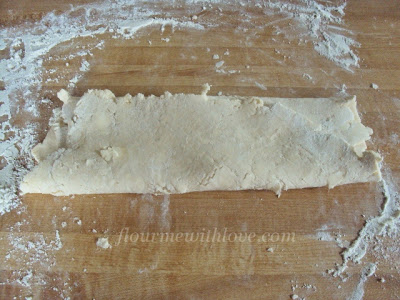 Fold in both sides.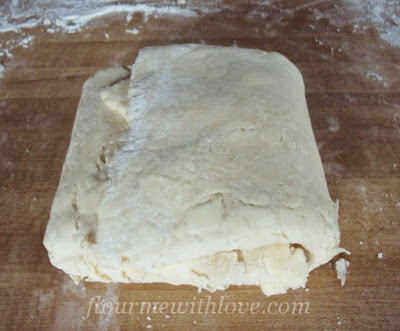 Roll out into another rectangle and repeat the folds one more time.  See the difference between the top picture and the bottom picture?  The second picture is much smoother.  Wrap in plastic wrap and place in the fridge for 30 minutes or you could freeze it at this point.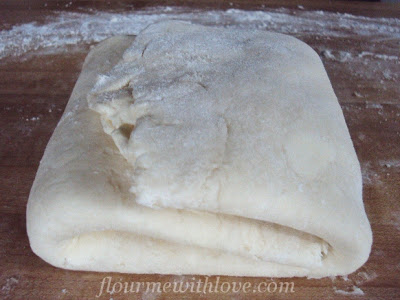 Mix the cream cheese, sugar and vanilla together.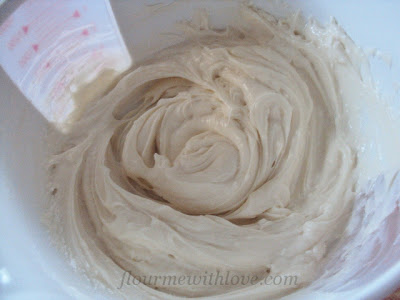 Remove dough from the fridge and roll out into a square.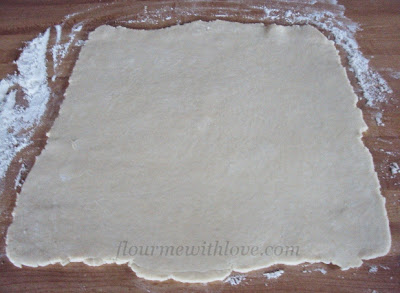 Trim the edges of the dough and cut into six pieces.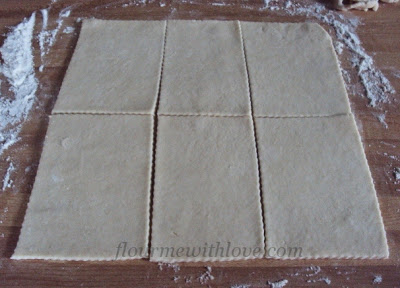 Place a dollop of cream cheese and preserves at one end of the dough.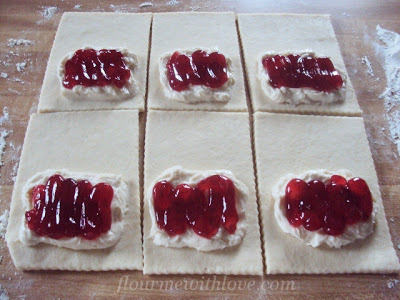 Cut three little slits into the other end of the dough.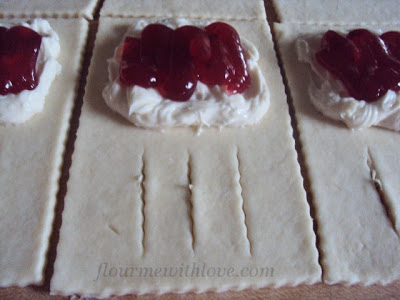 Moisten the edges of the dough (with water) then fold the bottom half over the cream cheese/preserves and crimp the edges to seal.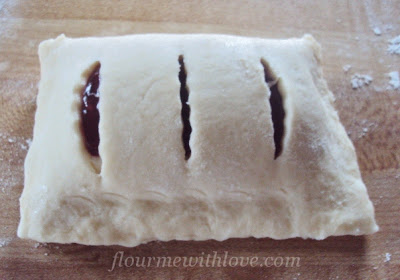 Continue with the remaining dough and place onto a baking sheet.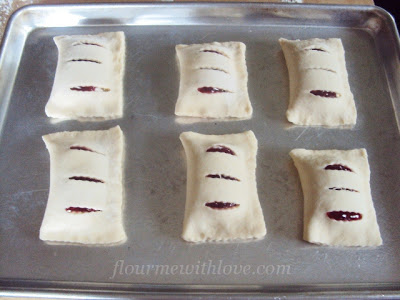 Bake for 20-25 minutes; until golden brown.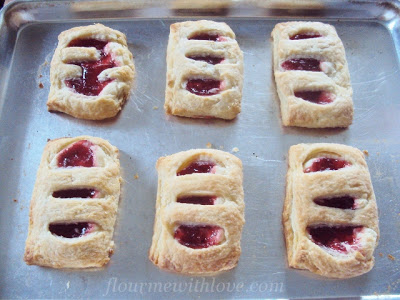 Take a bite and enjoy!