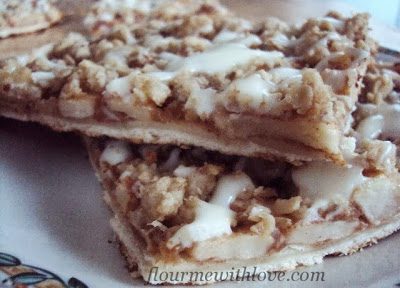 Apple Pizza or Apple Pie? This dessert is a cross between the two of them. I really like apple pizza, but I'm not crazy about the doughy crust. So I took my favorite pie crust recipe and my apple pizza recipe and combined the two of them. It's simple to make, and you can even add raisins or nuts to the mix. Apple Pizza is a delicious dessert the family will love.
Ingredients are as follows:
1 double crust pie dough recipe (or two refrigerated crusts)
6 medium sized apples
2 T sugar
1 tsp. cinnamon
1 tsp. vanilla
2 T flour
1/2 C flour
1/4 C brown sugar
1/2 C old fashioned oats
1/4 C butter
Icing:
2 ounces cream cheese, softened
1/4 C powdered sugar
1 T milk
Directions:Preheat oven to 350 degrees. Spray a cookie sheet with non-stick cooking spray.
Roll pie crust out into a rectangle and line the cookie sheet with dough; set aside.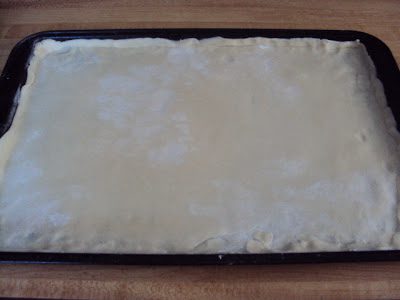 Peel, core and slice apples into pieces.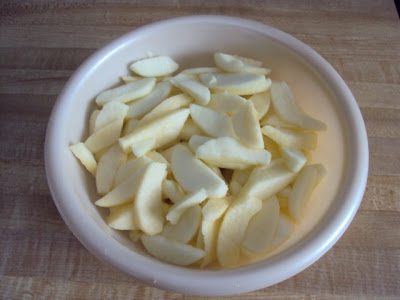 Add the sugar, cinnamon, vanilla and flour. Stir until apples are evenly coated.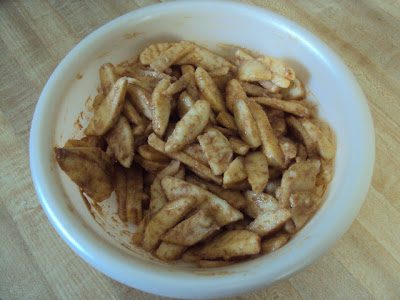 Place apples onto dough, spread out in an even layer; set aside.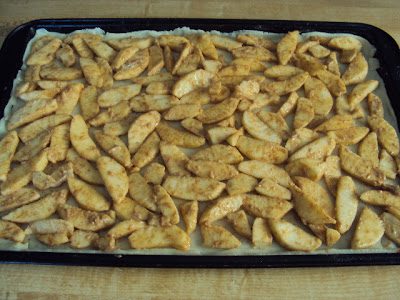 In a medium sized bowl mix together the flour, brown sugar and oats. Cut in butter until mixture is crumbly.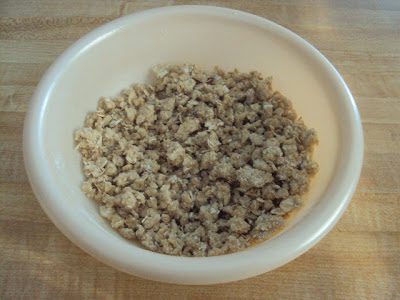 Sprinkle mixture evenly over the apples.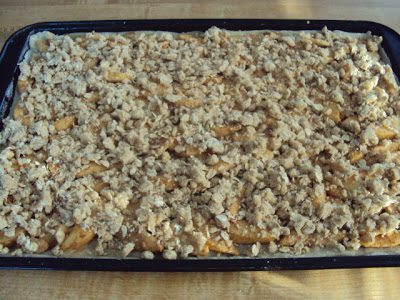 Bake in preheated oven for 20-25 minutes, or until crust is golden brown. While the pizza is baking, mix together the cream cheese, powdered sugar and milk.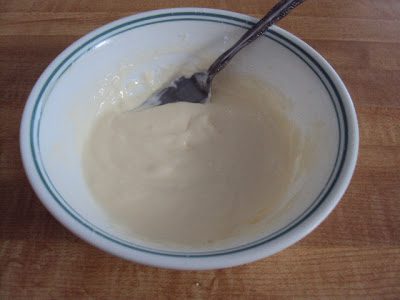 Once the pizza has finished baking, remove from oven and drizzle the cream cheese icing over top.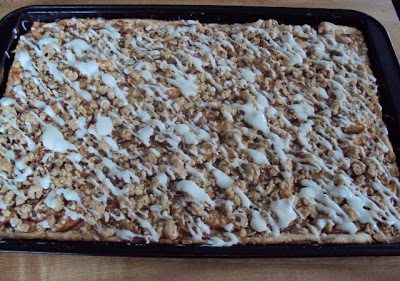 Slice, serve and enjoy!