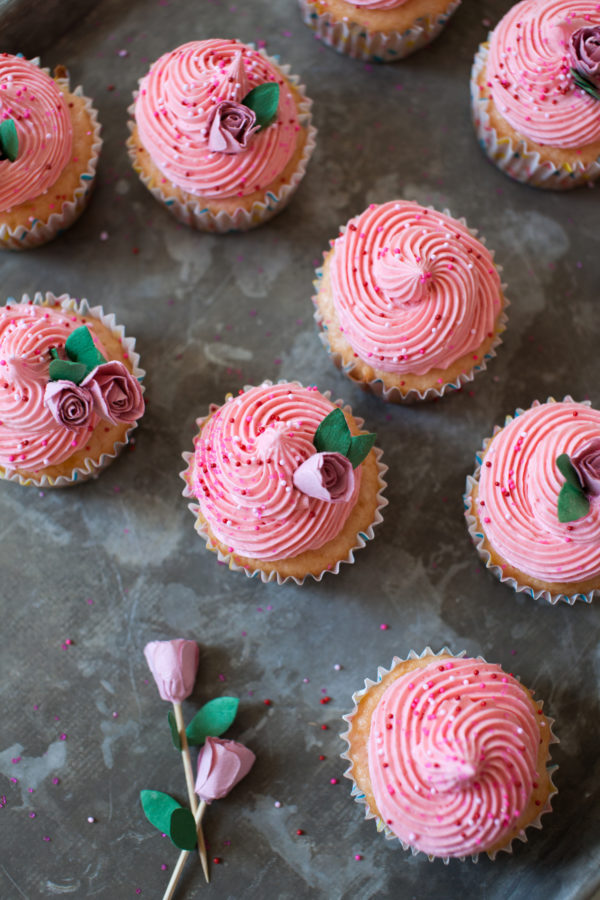 Valentine's Day is just around the corner and Cupid's Cupcakes are on the menu. This is the perfect recipe for your little baker to make themselves, or they can help you. They're very simple to make, only require a few ingredients and taste delicious. All you have to do is grab a box of white cake mix, a bottle of Sparkling Ice Strawberry Lemonade, some icing and some dye. Sparkling Ice is my daughter's favorite drink, and I don't mind her having them because they have very little sugar. I buy mine at the local grocery store where there is a variety of flavors to choose from. If by chance you don't want this flavor, just choose another one and continue on with the beautiful icing. Cupid's Cupcakes are the perfect Valentine's treat for you and your loved ones to enjoy!
Cupid's Cupcakes
2018-02-02 14:02:20
Cake
1 box of white cake mix
12 oz of room temperate Sparkling Ice Strawberry Lemonade
Icing
1 can of vanilla icing
4 drops of red food dye
Instructions
Preheat your oven to 350°
Line muffin pan with liners.
In a medium bowl combine your Sparkling Ice Strawberry Lemonade and cake mix, stirring with a whisk until most of the lumps are gone.
Fill each liner 1/2-2/3 full of batter.
Bake for 18-20 minutes until cupcakes are springy and toothpicks comes out clean.
Let cool completely before frosting.
Mix the vanilla icing and food coloring together until combined.
Frost the cupcakes and enjoy!
Flour Me With Love http://flourmewithlove.com/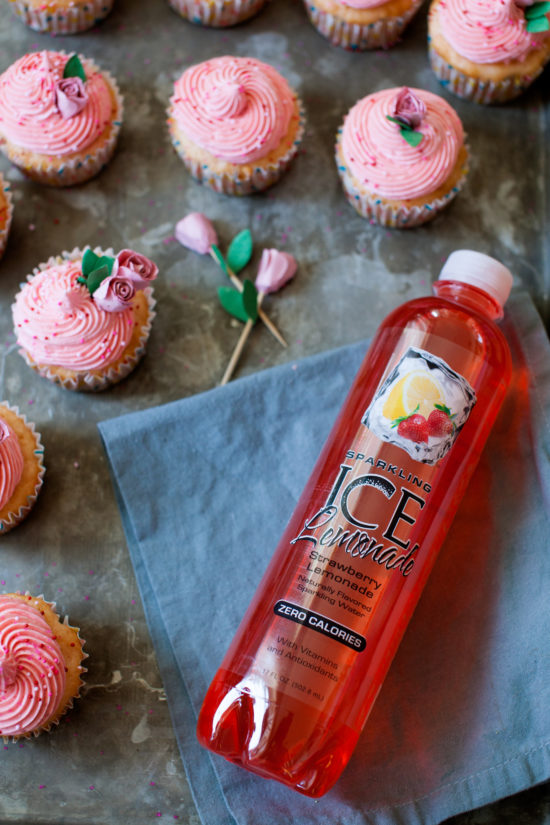 Once you whip up a batch make sure you tag @flourmewithlove or #flourmewithlove so we can take a look!