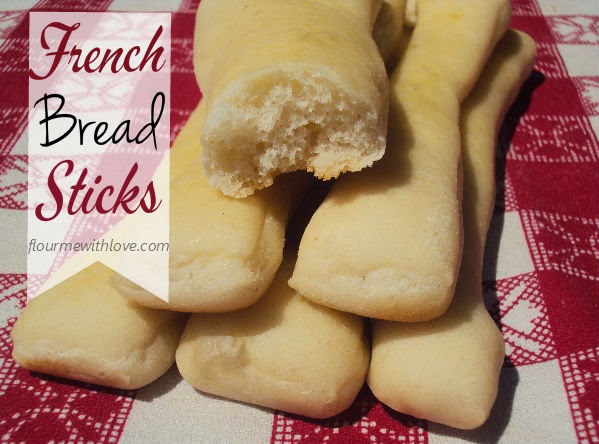 My family loves pasta and they also love when I make French Bread or even better, French Bread Sticks! They're the perfect size to dip into your favorite sauce or swirl around your plate. When I make them with pasta I like to brush on some butter and then sprinkle on garlic powder and salt. For more of a dessert style all you have to do is make them, brush them with butter and then sprinkle on some cinnamon and sugar. You can even make this recipe into a loaf of bread and slather on some butter. No matter what way, it's delicious!
Ingredients are as follows:
1 1/4 C warm water
2 tsp. sugar
1 (1/4 oz or 7 grams) package yeast
1 Tbsp. butter, softened
1 tsp. salt
3-4 C flour
*optional
melted butter

garlic powder
salt
Directions:
Preheat oven to 375 degrees; grease a cookie sheet.
Place the warm water, sugar and yeast into a bowl; let proof for five minutes.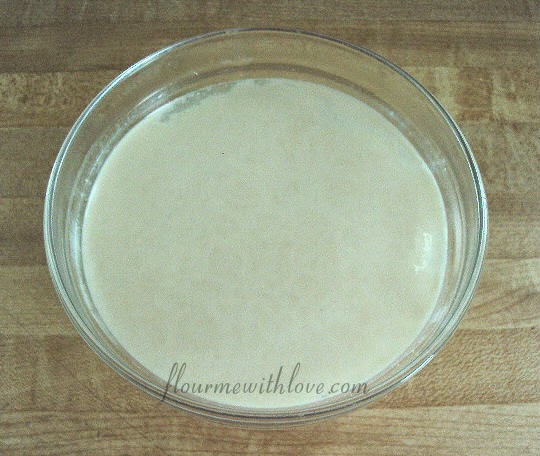 In another bowl, mix 3 cups of flour, salt and butter together.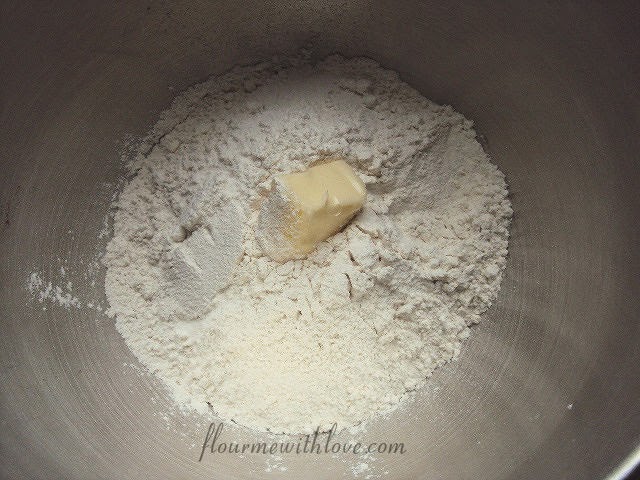 Pour in the yeast mixture.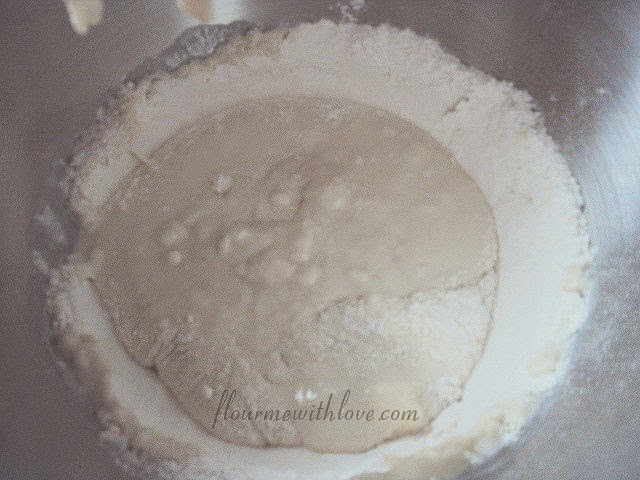 Mix until the dough comes together and it doesn't stick when you touch it; gradually add the last cup of flour if needed. Knead for five minutes.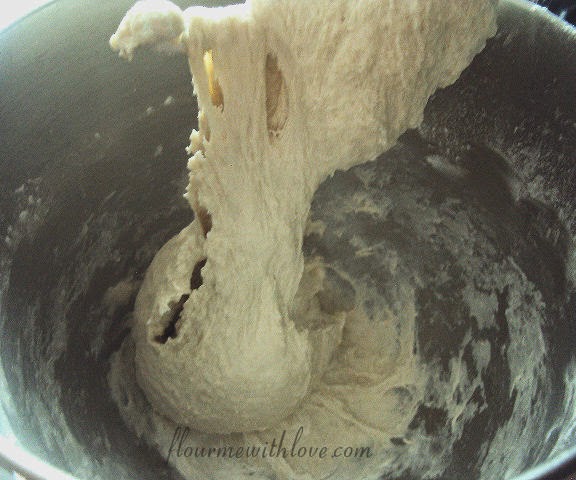 Place in a greased bowl and cover with plastic wrap.
Allow to rise for about an hour; until doubled in size.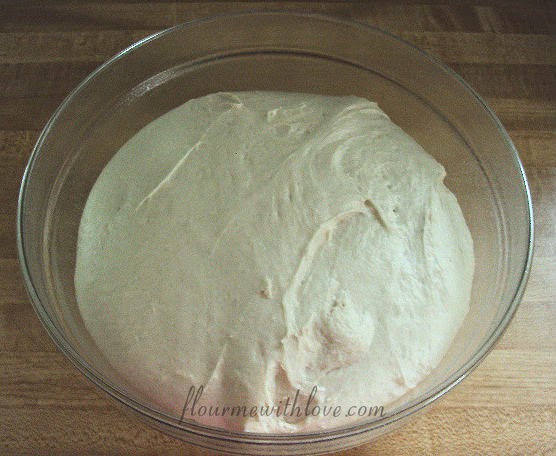 Roll out (on a floured surface) into a 12 x 20 inch rectangle.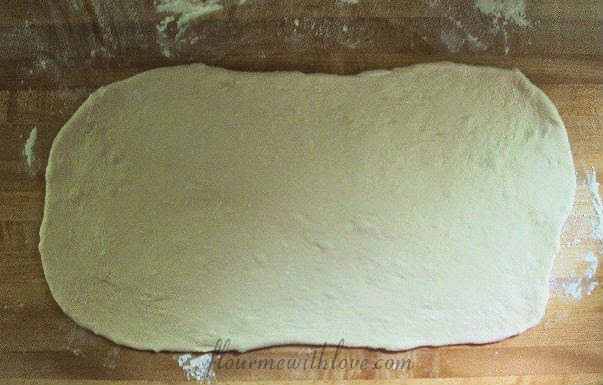 Cut in half lengthways and then into individual sticks; place onto cookie sheet. Cover with a towel and let rise for another 20-30 minutes.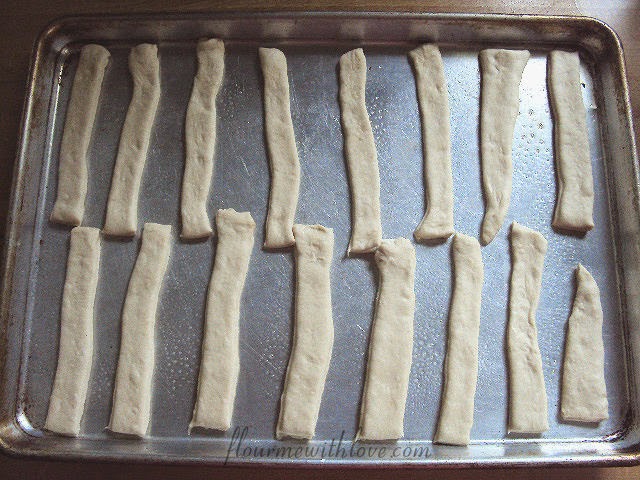 Bake for 13-15 minutes; until golden brown.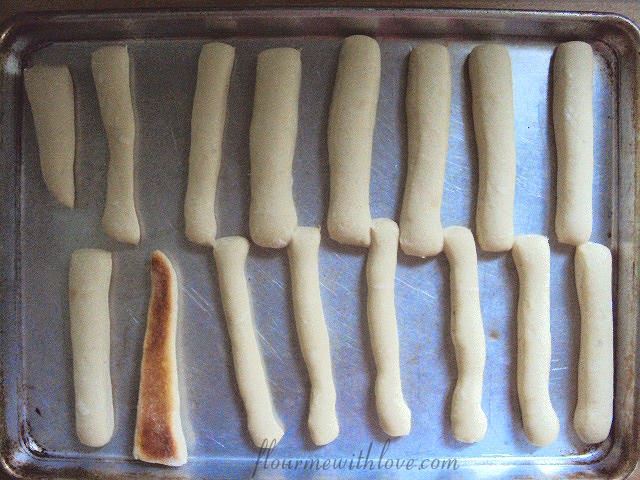 Brush on some melted butter, then sprinkle on garlic powder and salt.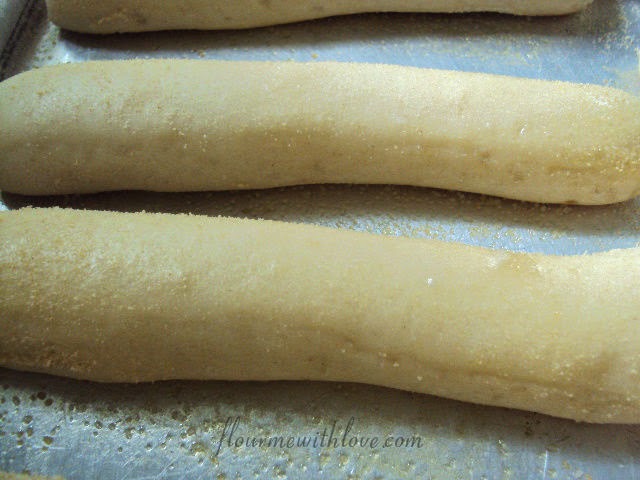 Take a bite and enjoy!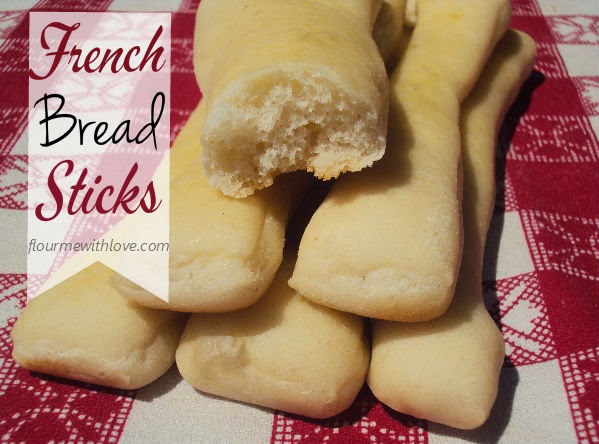 To make this into a loaf of bread:
Roll out the dough then roll it up lengthways and place onto the cookie sheet. Brush with cold water and make a few cuts across the top of the dough; allow to rise an additional 20-30 minutes.
Bake for 35-40 minutes; until golden brown.