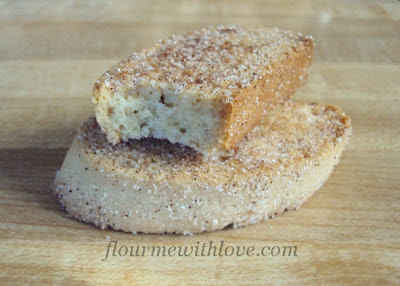 Paximathia, or
Aunt Emmy's Greek Cinnamon Twice Baked Cookies
are simple and delicious!  Recently I met a wonderful lady named Elizabeth via the internet.  Her and her sister finished their
cookbook
and wanted to know if I would share it on my
Facebook page
and of course I was more than happy to help.  She was so grateful that she sent me a copy of the book!
Along with the recipes, Elizabeth, Georgia and their husbands tell their side of the story regarding their trip.  It makes you feel as if you were along for the journey!  It also makes you understand and appreciate where the recipes come from.  I took my time reading this and thoroughly enjoyed it.  I've made several recipes, all of which were new to me and all were delicious!  I hope you enjoy these cookies that I get to share with you today 🙂
Ingredients are as follows:
1/2 C butter, softened
1/2 C shortening
1 C sugar
3 large eggs
1 tsp. vanilla
2 tsp. baking powder
1/2 tsp. baking soda
4 C flour
1/2 C sugar
1 1/2 tsp. cinnamon
Directions:
Preheat oven to 350 degrees; have two cookie sheets ready.
Cream butter, shortening and 1 C sugar until fluffy.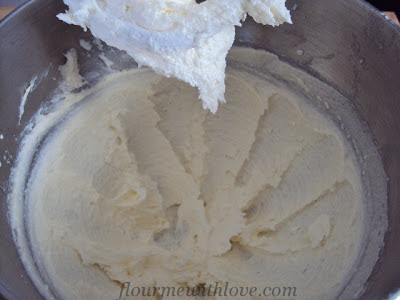 Mix in eggs, one at a time, and beat until incorporated; mix in vanilla.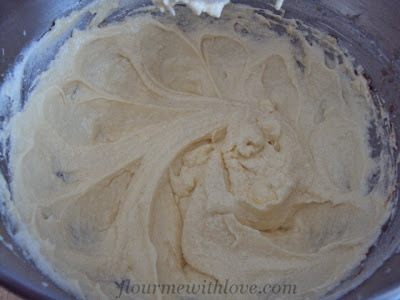 Mix in baking powder, baking soda and three cups of flour.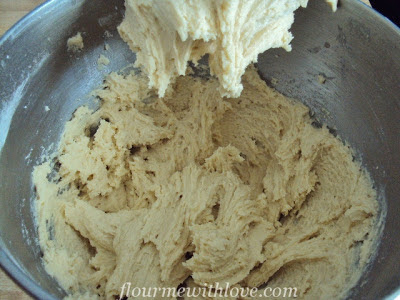 With a spoon, gradually add remaining cup of flour until a soft dough forms.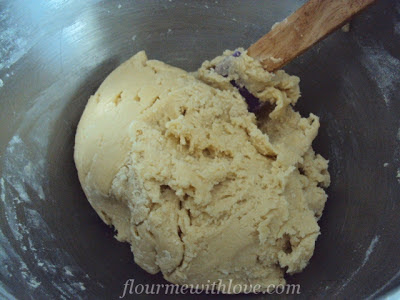 On a lightly floured surface, divide dough into four pieces and roll into logs.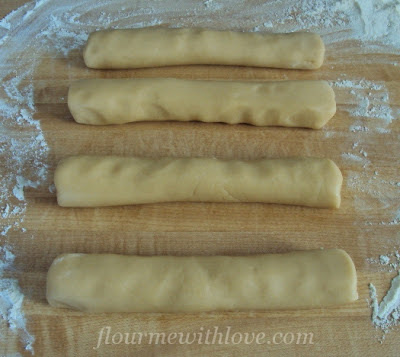 Place two logs onto an ungreased cookie sheet and flatten to  2 1/2 inches wide;  repeat with remaining two logs.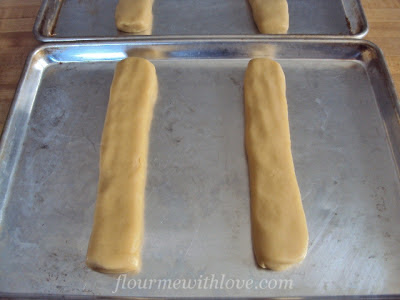 Bake for 20 minutes or until golden brown; rotating the trays halfway through baking.  Remove from oven, transfer to cutting board and slice diagonally (with a serrated knife) into half inch thick slices (I cut mine a little thicker!)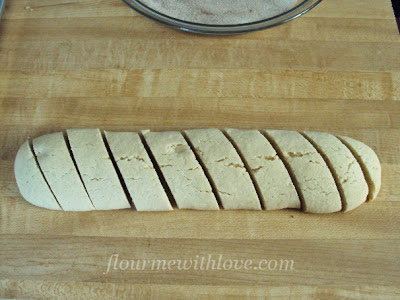 Combine the sugar and cinnamon together; coat the cookies with this mixture.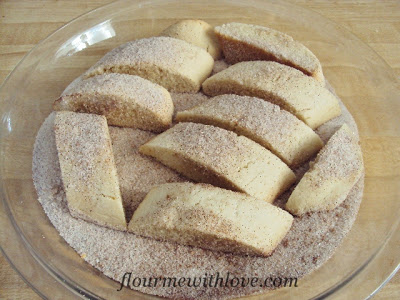 Place cookies back onto the trays, sliced side down.  Bake for 15 minutes.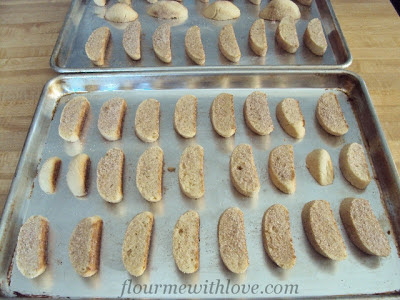 Remove from oven, turn slices over, rotate trays and bake another 15 minutes or until golden brown.  Transfer cookies to a wire rack to cool.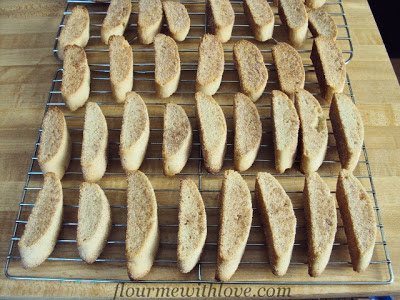 Take a bite and enjoy!