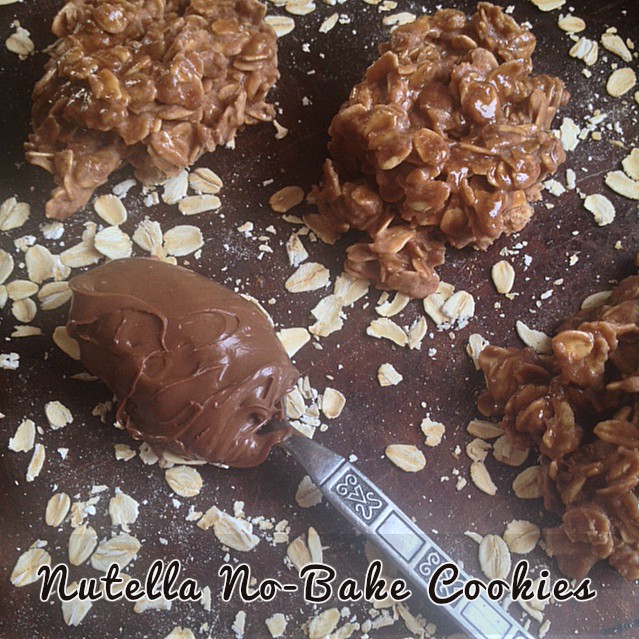 No-Bake Cookies are traditionally made with peanut butter, but this time we made them with Nutella and omitted the peanut butter completely! We love regular no-bake cookies, however my daughter isn't crazy about peanut butter, but she loves nutella. I made a batch with only nutella, and I did have to scale the recipe a little different, but I must say, these turned out scrumptious! The kids gobbled them up in no time and it was a nice change from traditional no-bakes. If you're not a big fan of peanut butter, or you'd like a change from the regular no-bakes, make sure you try this easy recipe. I love that you can whip up a batch in no time and you don't even have to turn on the oven…enjoy!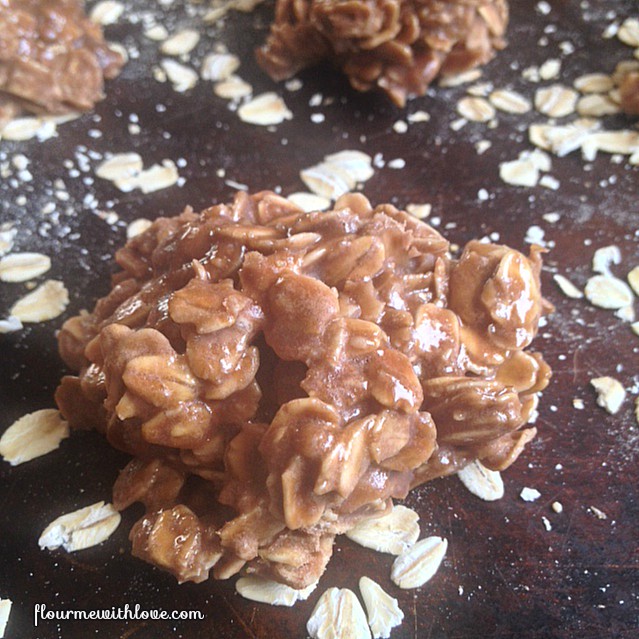 Nutella No-Bake Cookies without Peanut Butter
2018-01-18 13:56:29
Ingredients
1 1/2 C sugar
1 Tbsp. unsweetend cocoa powder
1/2 C butter
1/2 C milk
dash of salt
1/2 C nutella
1 tsp. vanilla
3 C oats
Instructions
Place the sugar, cocoa, butter, milk and salt into a medium saucepan.
Place over medium heat; while stirring, bring to a boil, and continue to boil for one minute.
Remove from heat; stir in the nutella and vanilla, mix until combined.
Stir in the oats and mix until completely coated.
Place spoonfuls of mixture onto a piece of wax paper.
Allow to cool and set before eating.
Take a bite and enjoy!
Flour Me With Love http://flourmewithlove.com/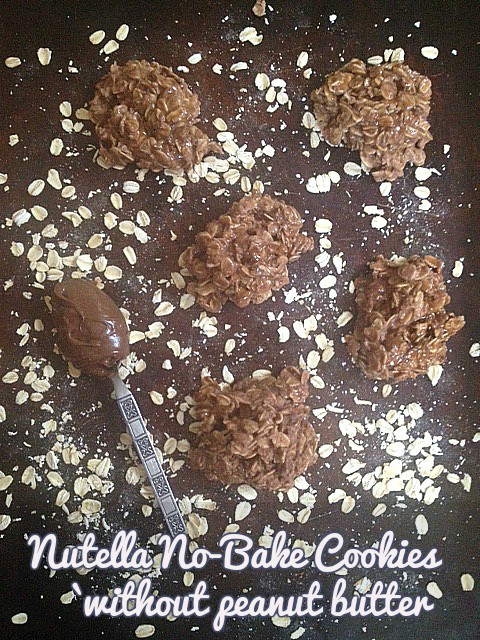 Once you make a batch, tag @flourmewithlove or use #flourmewithlove so we can take a look!