General Mills sponsored this post, however the opinions are my own.
Can you believe it's the new year, the holiday vacation is over, and the kids are back to school? Over the holiday break we were shopping at Walmart and saw some delicious new cereals from General Mills. They had Lucky Charms Frosted Flakes, Banana Nut Cheerios, Chocolate Peanut Butter Cheerios, Cinnamon Toast Crunch Shreds, and Peanut Butter Chocolate Shreds. My kids love cereal and would eat it for every meal if I allowed them to. It was a hard decision, but we picked up the Chocolate Peanut Butter Cheerios to try first.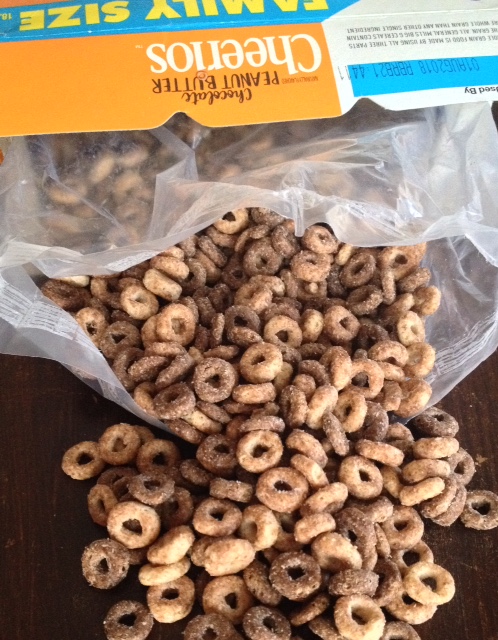 I have to admit, chocolate and peanut butter is one of my favorite combinations so I was excited to try them too! Once we opened them up, we all took a handful right out of the box and popped them in our mouths. They have a great cocoa flavor along with real peanut butter, and they're not sugary at all. The flavors are balanced perfectly between the chocolate and peanut butter, and neither one is over powering. Definitely a new favorite of mine…and the kids!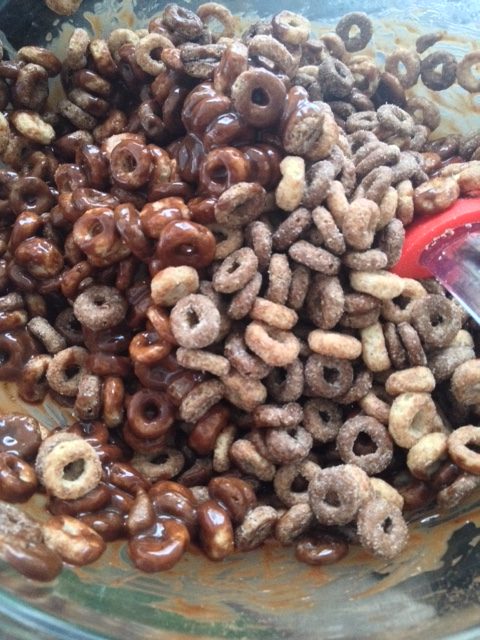 With the winter break being over, and school getting back into session, the days get quite hectic yet again. For us, mornings seem to be the worst, we have people going out the door at four different times. I try to make sure they have something to eat before they go, and with the new General Mills cereals, mornings got a lot tastier, and returning back to school got a lot easier. They can have a bowl of cereal or grab a bar that I created. Either way, I know they're getting 15 grams of whole grain per serving, 12 vitamins & minerals, no artificial flavors, and no colors from artificial sources.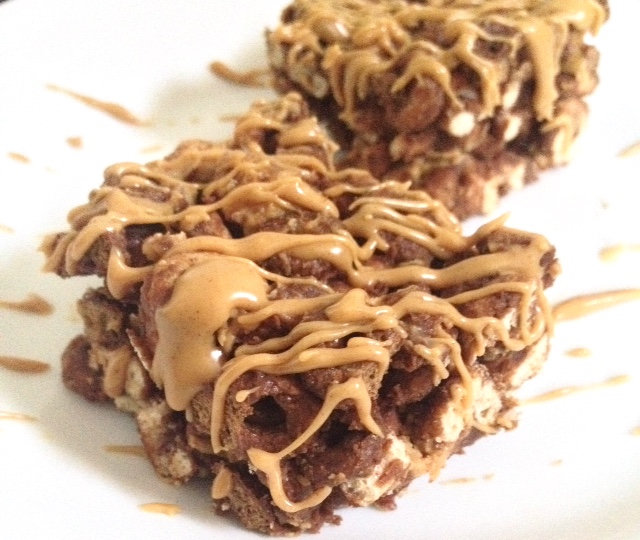 Chocolate Peanut Butter Cheerios Bars
2018-01-02 13:11:11
Ingredients
1/2 C creamy peanut butter
1/2 C butter
2 Tbsp. cocoa powder
4 C Chocolate Peanut Butter Cheerios
1 tsp. vanilla
1-2 Tbsp. peanut butter, melted
Instructions
Spray an 8 x 8 inch dish with nonstick cooking spray; set aside.
Place 1/2 C peanut butter, butter, cocoa powder, and vanilla into a large bowl.
Place in the microwave, and heat until the peanut butter and butter are melted.
Remove from microwave and stir until blended.
Pour cereal into bowl, and stir until completely coated.
Spoon out into prepared dish.
Drizzle on top the additional melted peanut butter.
Allow to set up before cutting.
Cut into bars and enjoy!
Flour Me With Love http://flourmewithlove.com/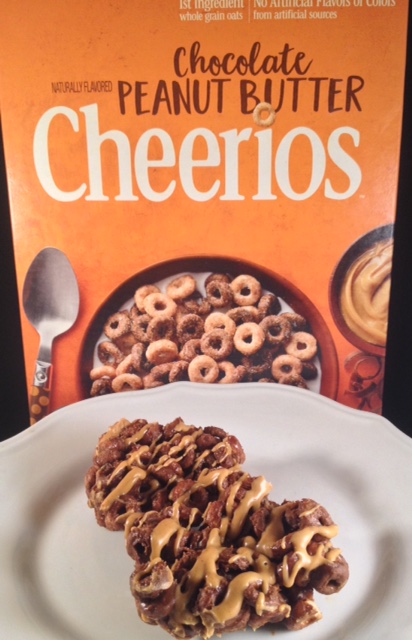 Make sure you try one of the new flavors of General Mills cereals at your local Walmart, and enjoy the back to school offer too!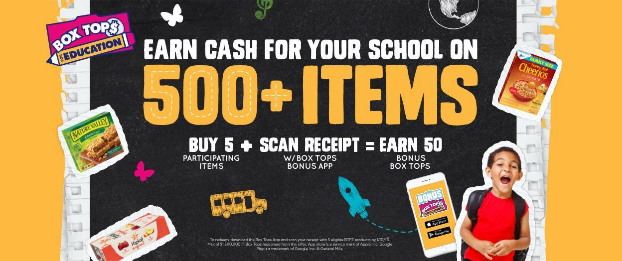 #NewYearNewCereal You can also check them out online!