Ask anyone and they will tell you my favorite snack is popcorn! I love it plain, salted, caramel…honestly any flavor and I'm good! I had the pleasure of being introduced to G.H. Cretors and I'm so happy I was. They offer a variety of flavored popcorns that are not only fluffy and delicious, but they don't have any kernels in the bag so you don't have to worry about crunching down onto something hard! You get to enjoy delicious popcorn bite after bite.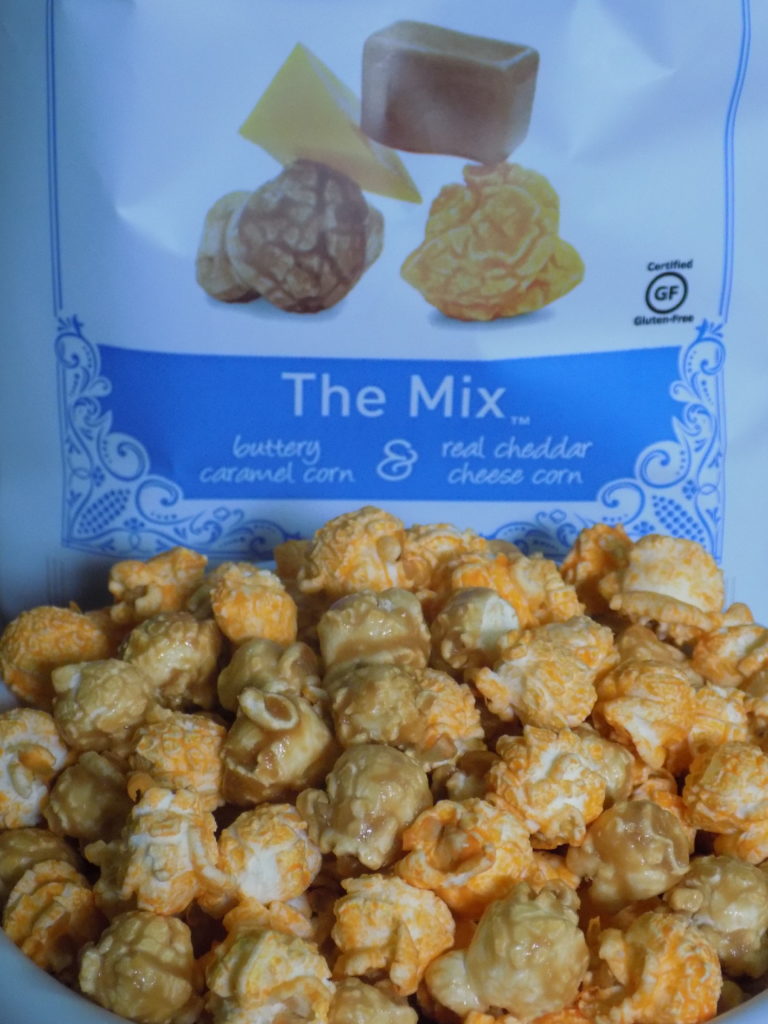 We have a lot of people to buy for over the holidays, and I'm always looking for ideas so I have something to share with everyone. This year G.H. Cretors provided me with some popcorn, a travel mug, bags, and a few other goodies too. So I decided to make up a delicious treat that everyone will love. I took "The Mix" which is buttery caramel corn and real cheddar cheese corn, bagged it in a cute treat bag, attached a gift card, and placed it in a popcorn dish. I also did it with the Chili Jalapeno White Cheddar for the people who like a little heat!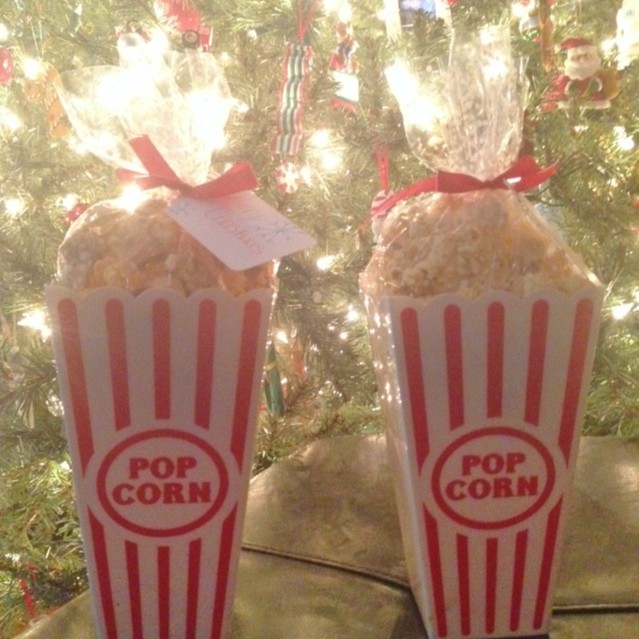 For my guests who are visiting at my house, I took the Caramel corn and drizzled on some chocolate fudge, a dash of salt, let it set up, and served it to everyone. I loved all of these creations, and I'm glad I was able to give so many people a little something for the holidays. The popcorn tins would make a perfect gift for teachers, the mailman, school bus driver, etc.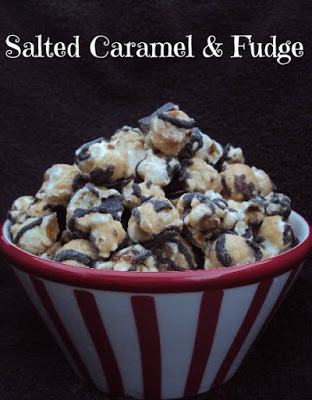 G.H. Cretors artisanal popcorn is made in small batches using the highest quality ingredients, it uses non-GMO ingredients and popcorn; it's 100% gluten-free. It's history dates back to 1893 with Charles Cretors, confectioner and inventor, who unveiled the first popcorn machine at the Chicago World's Fair. Great-great granddaughter, Claire Cretors, popped the first batch of "obsessively delicious" flavors four decades later, to what we know today as G.H. Cretors Popped Corn.