Excerpted from Valerie's Home Cooking by Valerie Bertinelli. Copyright © 2017 Oxmoor House.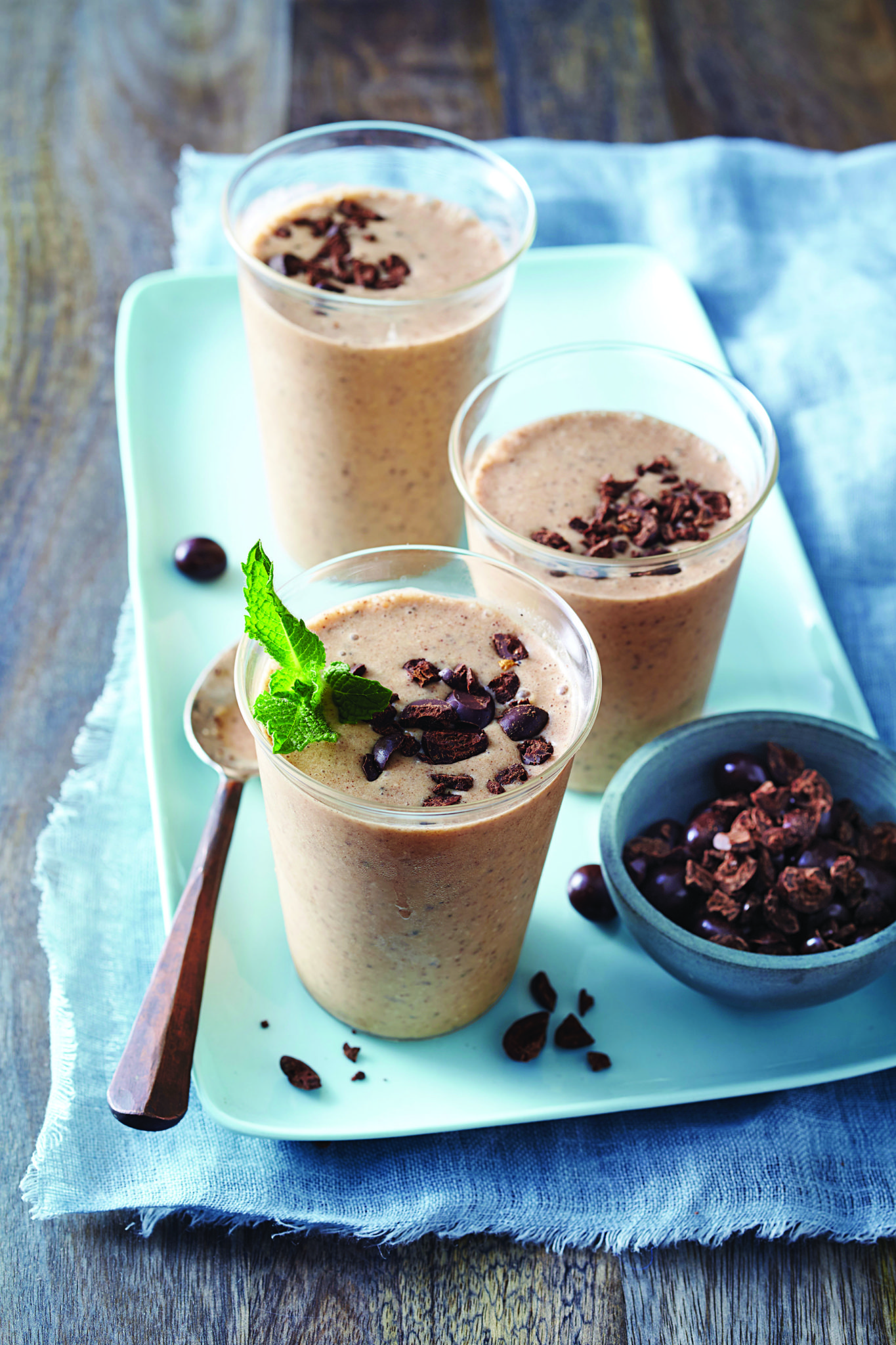 This is the perfect breakfast for when I'm in a hurry. I add all the ingredients, blend, and it's ready in minutes. But the fresh, healthy way it tastes and jump-starts my energy level at the same time is the real luxury. It's also efficient. I always have frozen bananas on hand. As soon as the bunch I brought home from the market starts to go dark (and I know I'm not going to make banana bread), I slice them up, store them in a baggie, and pop them in the freezer. Voilà, fresh bananas. Since I use coconut milk and almond milk in my coffee, they're also staples in the fridge. The same goes for almond butter. And the coffee in this recipe? Just make an extra cup. You get the idea. This one's easy, it packs a nutritious punch, and it's great to drink on the go.
All-in-one Breakfast Smoothie
2017-12-18 12:18:07
Ingredients
2 ripe bananas, peeled and frozen
1 cup ice
1 cup unsweetened almond milk
1/2 cup brewed cold-brew coffee
½ cup uncooked regular rolled oats
3 tablespoons honey
2 tablespoons almond butter
2 tablespoons chopped chocolate-covered espresso beans
1 tablespoon coconut oil, melted
1 teaspoon vanilla extract
Chocolate-covered espresso beans, for serving
2 mint sprigs, for serving (optional)
Instructions
Process the bananas, ice, milk, coffee, oats, honey, almond butter, chopped chocolate-covered espresso beans, coconut oil, and vanilla in a blender until smooth.
Pour evenly into 2 glasses.
Garnish with the chocolate-covered espresso beans and a sprig of mint, if you wish.
Flour Me With Love http://flourmewithlove.com/
Reprinted with permission from Time Inc. Books, a division of Time Inc. New York, NY. All rights reserved.