This post has been compensated by Mirum and its advertiser. All opinions are my own.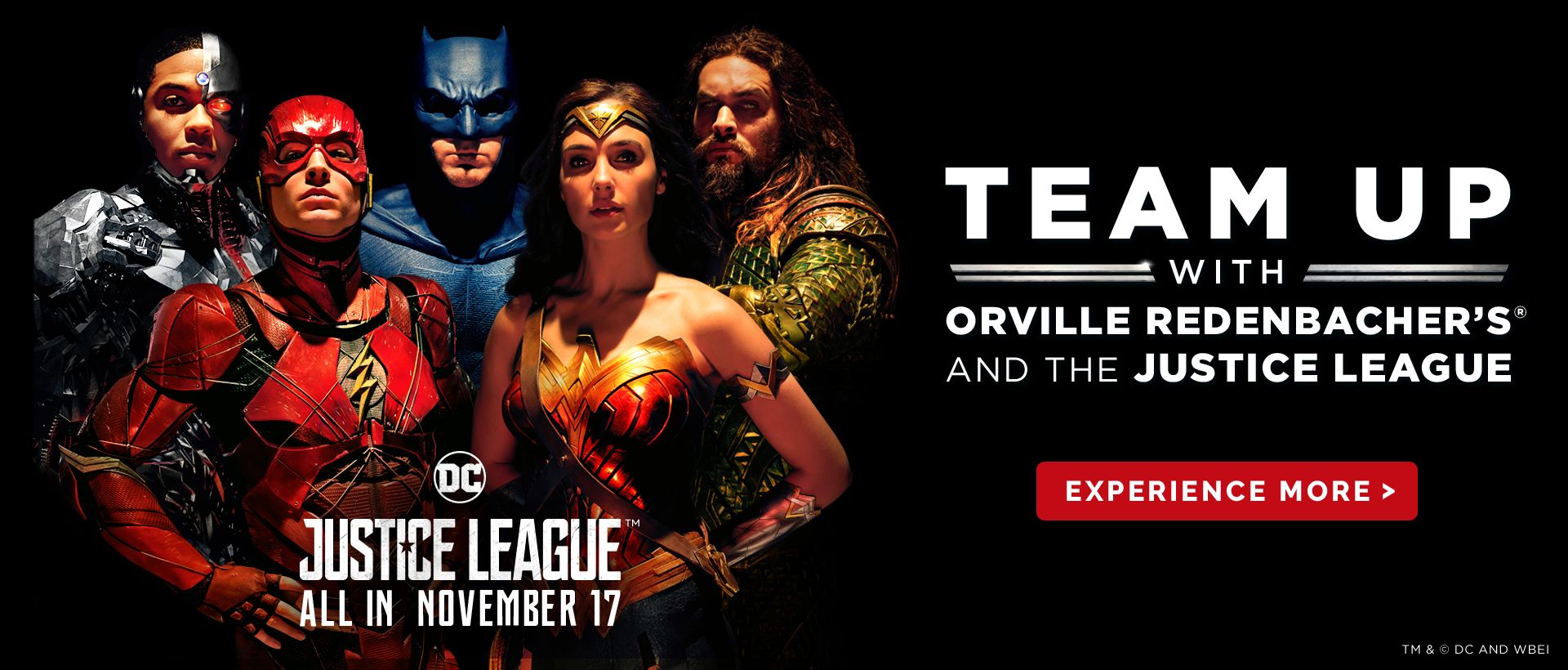 Trying to please a family of six can be difficult at times. However, one snack we all agree on is popcorn! We make so many different flavor combinations so it never gets boring. Recently I was asked if I'd like to come up with a new combination to celebrate the release of Justice League ™ & © DC and WBEI featuring Orville Redenbacher's™® Popcorn, so of course I said yes. We wanted the popcorn to be the main flavor so we decided to drizzle on some colored white chocolate and sprinkles.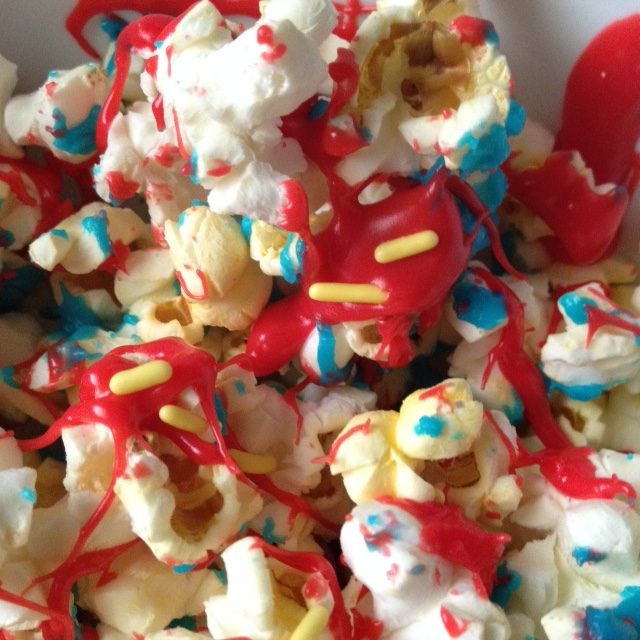 We were inspired by Superman™ & © DC and WBEI to make this recipe so we choose to do the white chocolate in red and blue and then add some yellow sprinkles on top. This recipe is simple to make (even the kids can do it themselves), it tastes delicious, and we all loved it!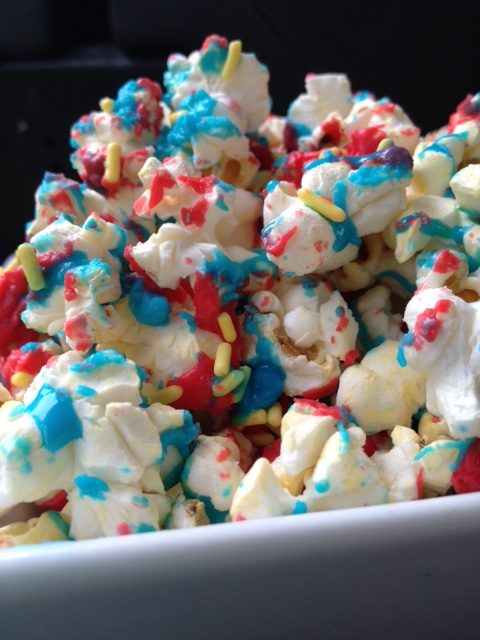 "Heroically" Scrumptious White Chocolate Popcorn
2017-10-04 13:03:50
Ingredients
2 bags Orville Redenbacher's™® popcorn, popped and kernels removed
1/2 C white chocolate chips
4 tsp. cream
3 drops blue food coloring
3 drops red food coloring
yellow sprinkles
Instructions
Place popped popcorn into a large bowl; set aside.
Divide white chocolate chips into two bowls.
Place 2 tsp. cream into each bowl.
Place blue food coloring into one bowl, and red into the other bowl.
Melt, in the microwave, for 30 seconds; stir until combined.
Drizzle the blue chocolate all over the popcorn.
Drizzle the red chocolate all over the popcorn.
Stir until all of the popcorn has some chocolate on it.
Sprinkle on the yellow sprinkles.
Serve and enjoy!
Flour Me With Love http://flourmewithlove.com/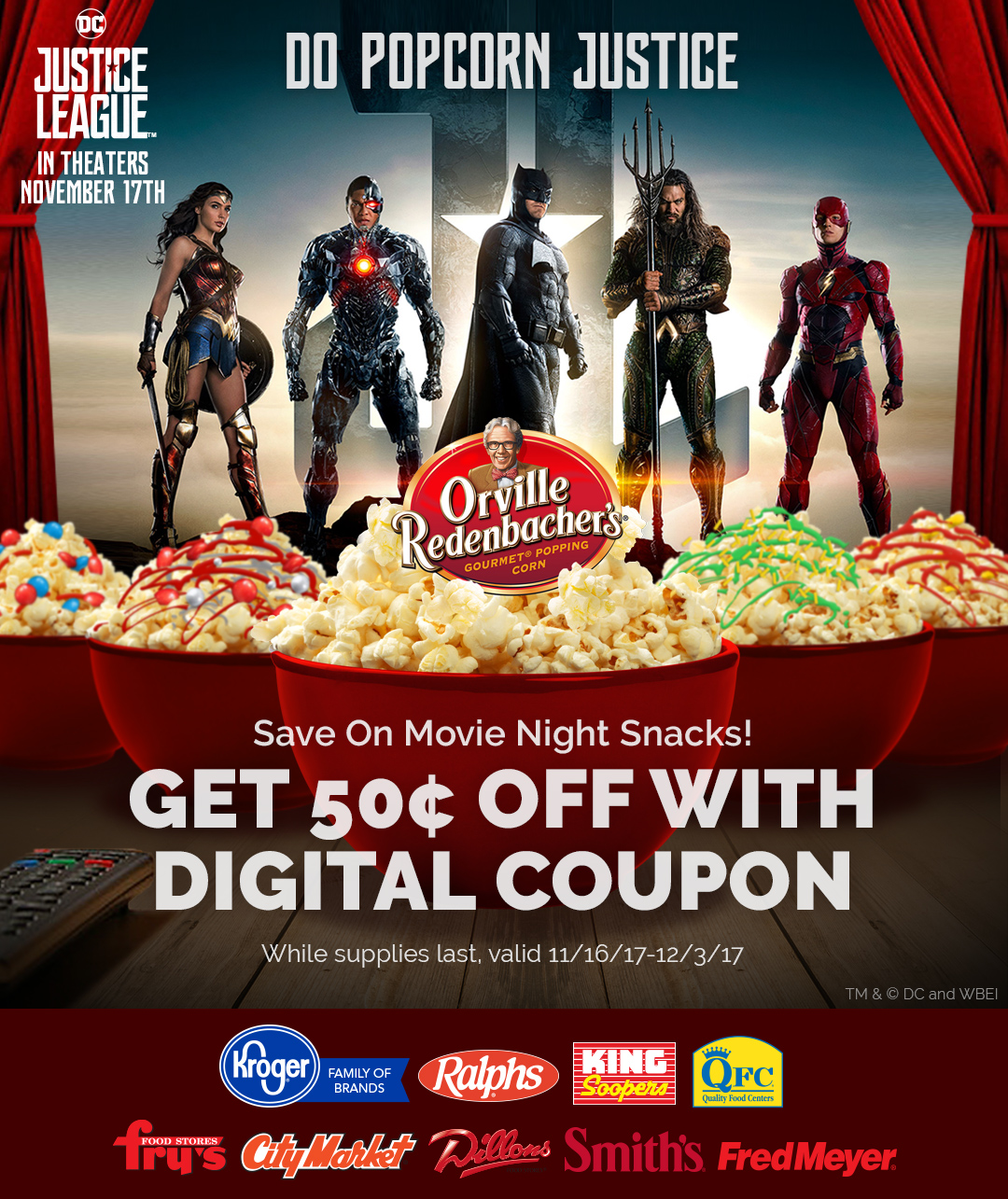 To save even more, Kroger is offering a coupon from 11/16/17 – 12/3/17 for $0.50/1 on 2-3ct Orville Redenbacher's (while supplies last). Look for the coupon in the Snacks section of the digital coupon site.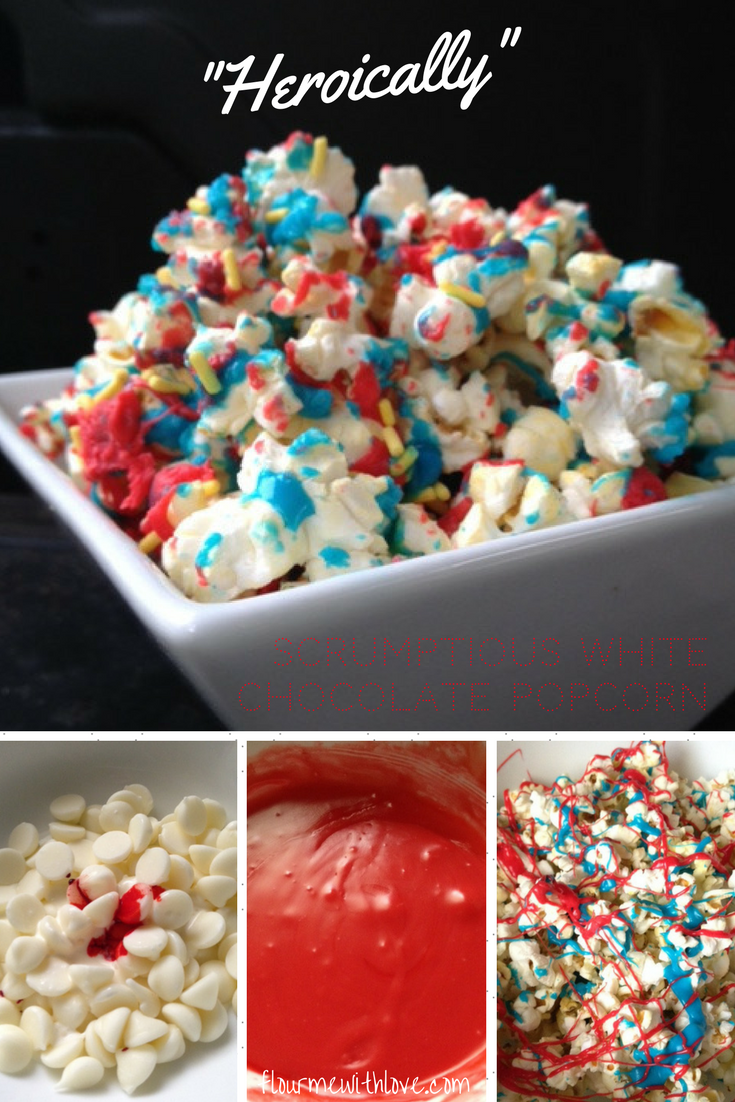 Don't forget to enter the sweepstakes too! All you have to do is:
Pin my recipe to your Pinterest board, or find your favorite here on Flour Me With Love.
Include the hashtags #orvillepopcornjustice and #sweepstakes in your pin description.
Log in to the sweepstakes widget using your Pinterest account and finish entering.
You can enter once per day per method.
Justice League is in theaters November 17.

Warner Bros. Entertainment Inc. and its parents, affiliates and subsidiaries are not responsible for the promotion, administration or execution of this Sweepstakes. This post is sponsored by Mirum.