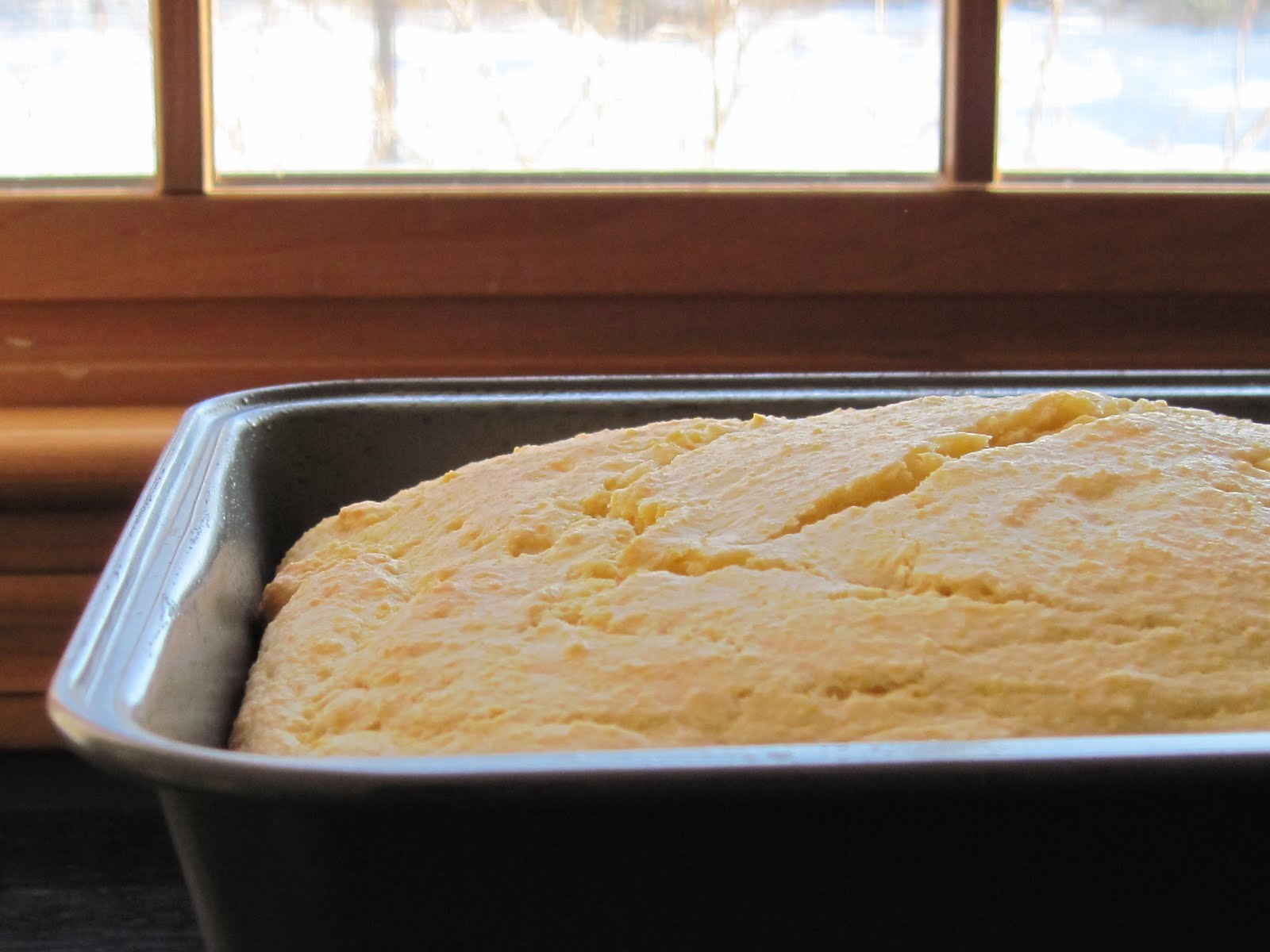 The weather was chilly a few days ago so I made some soup and a delicious loaf of corn bread. Believe it or not, I'm not that crazy for overly sweet desserts or breads so this corn bread recipe doesn't have a lot of sugar. You taste the delicious cornmeal instead of sweetness. Plus you'll love the simplicity of this recipe; you most likely have all the ingredients in your pantry so you can whip up a loaf any time you'd like. Once the corn bread is done baking, it's delicious fresh from the oven with some butter on top. It's the perfect recipe to enjoy by itself, or with a warm bowl of soup!
Rustic Cornbread
2017-10-08 07:19:44
Ingredients
1 1/2 C all purpose flour
1 1/4 C yellow cornmeal
1/4 C sugar
1 Tbsp. baking powder
1 tsp. salt
1 C milk
2 eggs
5 Tbsp. butter, melted
Instructions
Preheat the oven to 350 degrees F. Spray an 8 x 8 baking pan with non stick spray; set aside.
In a large bowl, mix all of the ingredients together.
Pour the batter into the prepared baking pan; spread the batter evenly.
Bake for 25 – 27 minutes or until a toothpick inserted in the center comes out dry.
Allow to cool for a few minutes, remove from pan, and enjoy!
Flour Me With Love http://flourmewithlove.com/