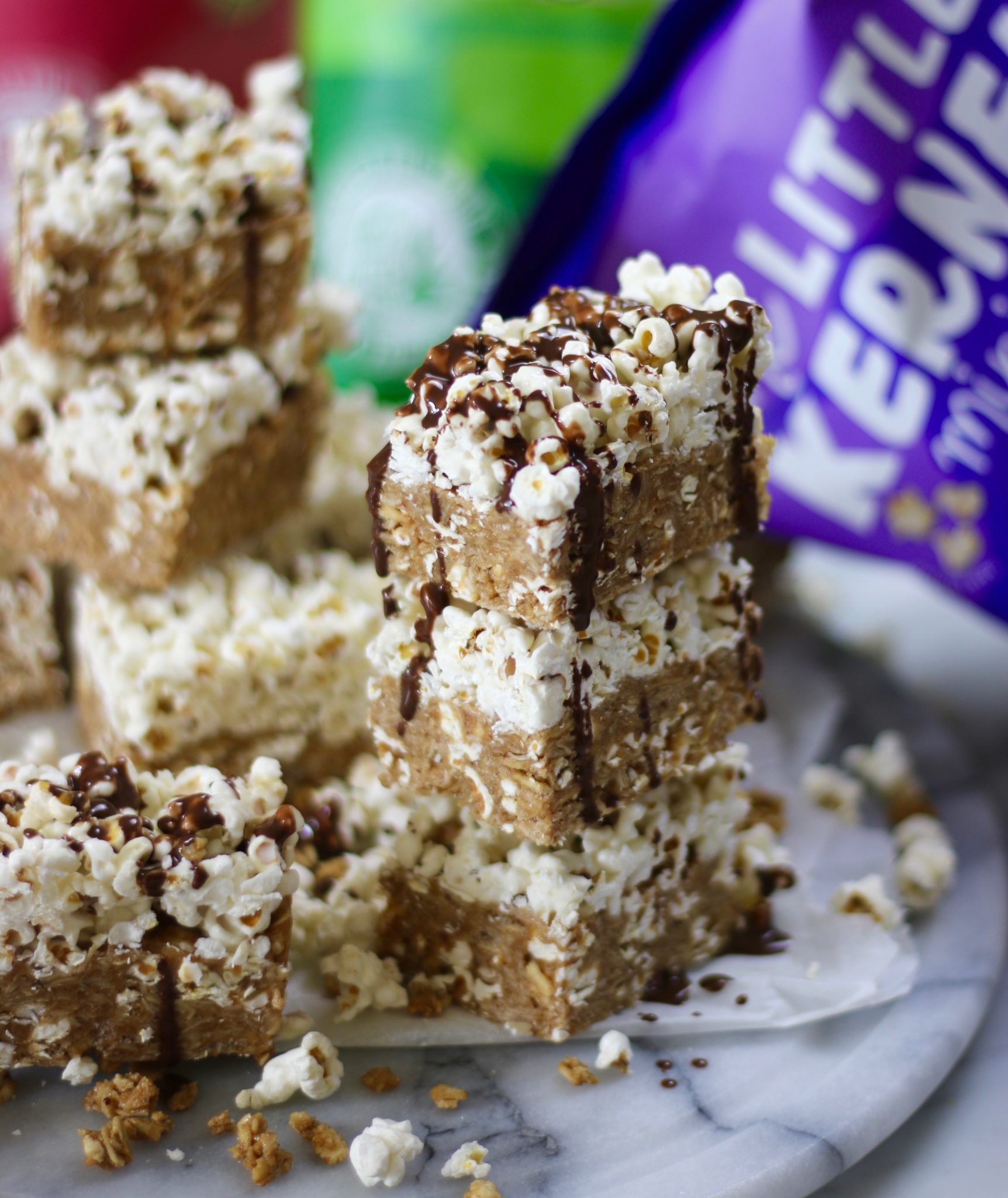 I know you've heard me say it before, but popcorn is my favorite snack. I never get sick of it and I love trying new flavor combinations like this Honey Peanut Butter Granola Bar. I never thought to add popcorn to a granola bar, and the fact that it has peanut butter in it as well makes me so happy. Simple pantry ingredients like oats, honey, and peanut butter make this a recipe you can whip up any time. If by chance you don't have the puffed rice, you can always add in more oats or popcorn and it'll work. I know the kids are going to love this new spin on granola bars, and I hope yours will too!
Honey Peanut Butter Granola Bars
2017-10-12 11:51:54
Ingredients
2 cups of rolled oats
3 1/2 cups The Little Kernel Sweet & Salty popcorn*
1/2 cup puffed rice
1/4 teaspoon salt
1/2 cup peanut butter
3/4 cup honey
1 teaspoon vanilla extract
Instructions
Combine all dry ingredients in one bowl (using about 1/2 cup of popcorn only).
In microwave, combine peanut butter, honey, and vanilla extract and melt until smooth.
Combine this with dry ingredients and then line a dish with this mixture (tightly packed about 3/4 inch high).
Chill in fridge for 20 minutes.
Then combine remaining popcorn with honey and add this on as a second layer (tightly packed).
Chill for another 15 minutes or so, cut, drizzle with melted chocolate, and serve.
No baking necessary!
Notes
*or you can use your favorite popcorn
Flour Me With Love http://flourmewithlove.com/