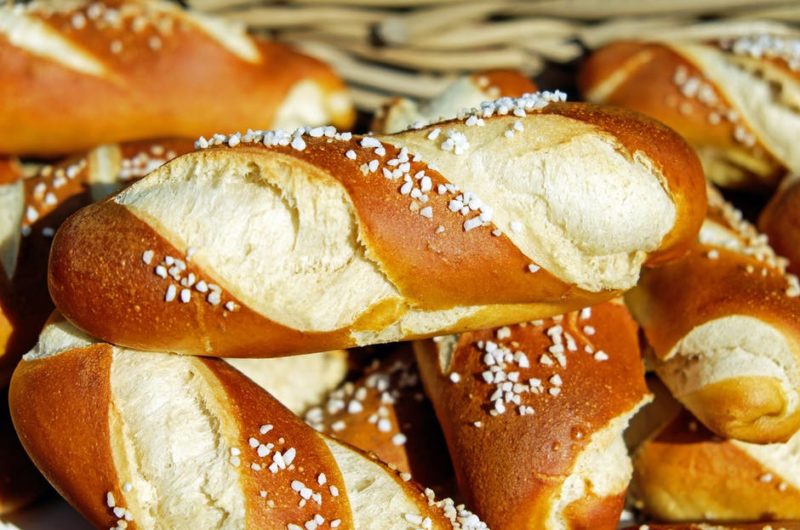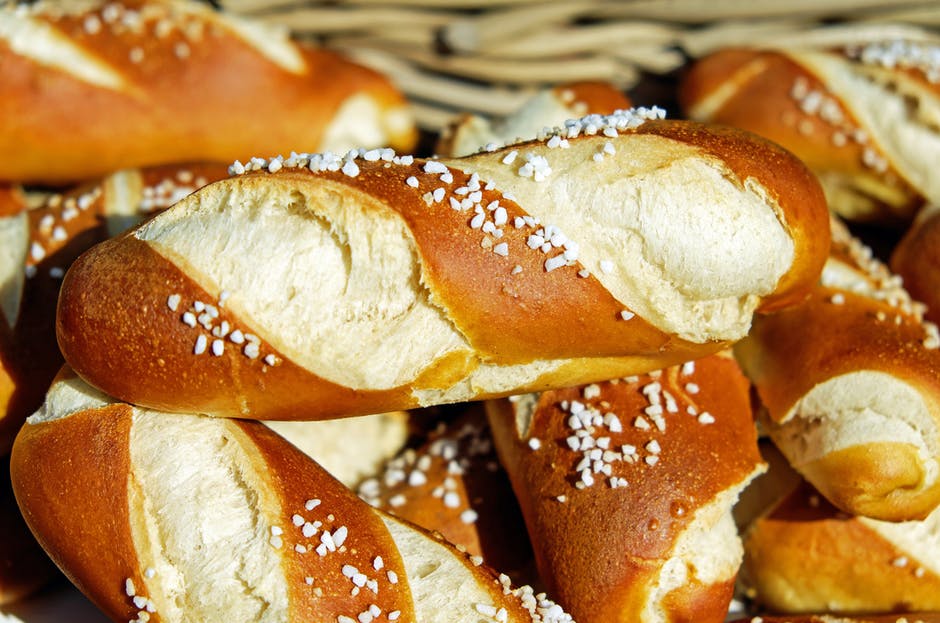 Our family loves pretzel rolls! We use pretzel rolls for subs, sandwiches, meatballs…actually just about anything. I started making pretzel rolls years ago and we loved how well they held up to so many different sandwiches and don't get soggy either. The texture is chewy on the inside, a little crispy on the outside with a little dash of salt. We'll even eat them with soup or just warmed up in the microwave and lathered with butter. One of the kids' favorite lunch is when I make the dough and roll it around hot dogs and then bake. This recipe is great when you make a double batch and store some rolls in the freezer too. Once you try these, you're going to love them!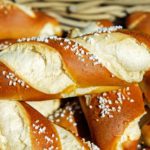 Pretzel Bread Rolls
2017-07-12 14:59:14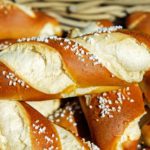 Dough
1 cup milk
2 Tbsp. butter
2 Tbsp. brown sugar
1 envelope Rapid Rise Yeast
1 tsp. salt
3 1/2 cups flour
Boiling Solution
3 quarts water
3/4 cup baking soda
Egg Wash
1 egg
1 tsp. water
Instructions
Heat milk and butter until warm, transfer to a large mixing bowl.
Stir in the yeast and brown sugar; let it rest for 5 minutes.
Stir in salt and 2 cups flour, mix for 3 minutes.
Gradually add another cup of flour to make a soft dough.
Knead on a floured surface until smooth and elastic.
Place in a greased bowl, cover and let rise until doubled in size.
Punch dough down and divide into equal pieces; roll each piece into a ball/log and let rise an additional 15 minutes.
Preheat oven to 400 degrees F.
Combine water and baking soda; bring to a boil.
Boil each in the solution for 2 minutes, turning after 1 minute.
Remove from pot and place on a greased baking sheet.
Brush with egg wash and cut a cross in the top.
Bake for 12 minutes at 400 degrees; reduce temperature to 350 degrees F and bake an additional 10 to 12 minutes until the loaves are evenly browned.
Remove from pan and cool on a wire rack.
Flour Me With Love http://flourmewithlove.com/