Layers of peanut butter krispie cereal, creamy marshmallows and chewy rich brownies make the perfect bar!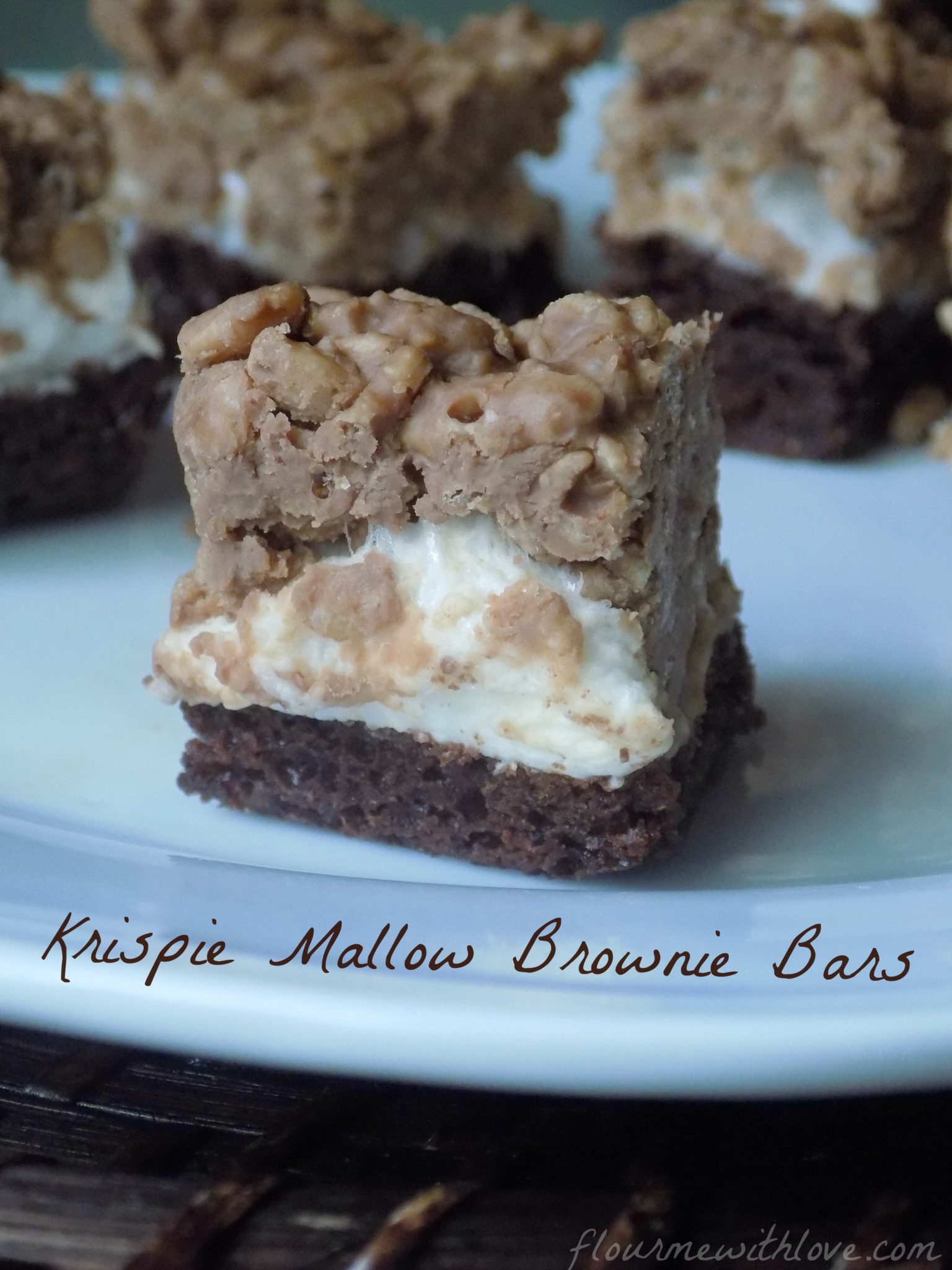 My family loves a good brownie, so I'm always trying to come up with something different to try.  I saw a brownie recipe with icing, nuts and rice krispies, but I knew we wouldn't like the icing or the nuts, so I changed a few things and came up with something divine.  I started with a box of family sized brownies, layered on creamy marshmallows and topped it with rice krispie cereal that is mixed with chocolate and peanut butter.  The combination of chewy brownies, creamy marshmallows and that crunchy peanut butter kripie top make these bars a new favorite.  These are rich so a little piece goes a long way…perfect to take to all your picnics this year.
Krispie Mallow Brownie Bars
Ingredients
1 family sized brownie mix (plus the ingredients on the box)
3 C mini-marshmallows
1 C creamy peanut butter
1 (11.5 oz.) bag of milk chocolate chips
4 C rice krispie cereal
Instructions
Bake brownies according to the package directions.
Remove from oven and top with mini-marshmallows.
Place back in the oven for two minutes to toast the marshmallows.
Remove from oven and set aside.
In the microwave, melt the peanut butter and chocolate chips.
Stir in the cereal; continue to stir until evenly coated.
Evenly spread over the marshmallow layer.
Place in the fridge for about half an hour or until it sets up.
Slice, serve and enjoy!
http://flourmewithlove.com/2017/06/krispie-mallow-brownie-bars.html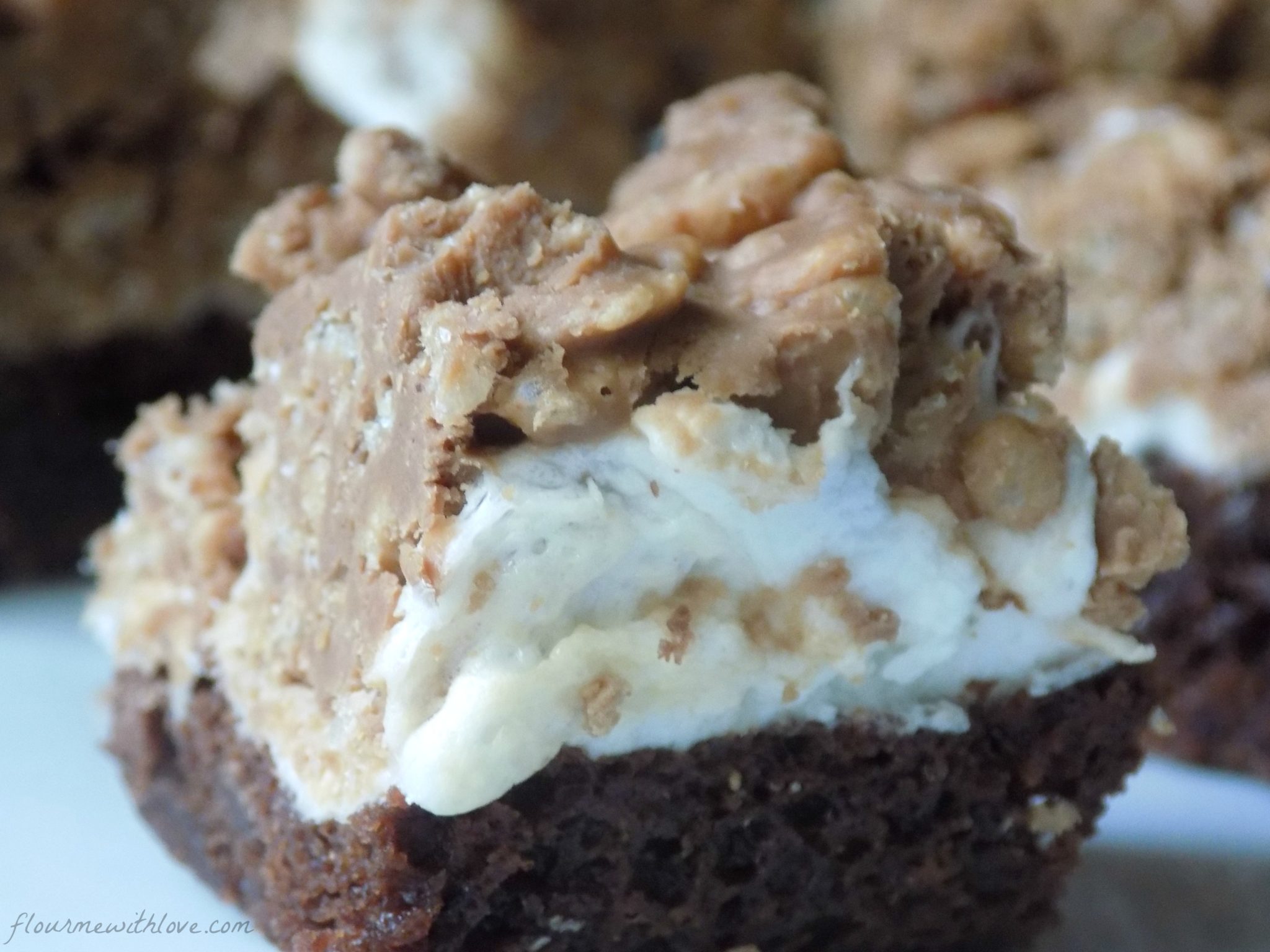 These bars are truly a treat, and I hope your family enjoys them as much as ours.  Before you take a bite, snap a picture and tag @flourmewithlove so I can see and share with my readers!