Delicious toffee drizzled over graham crackers then coated with pecans!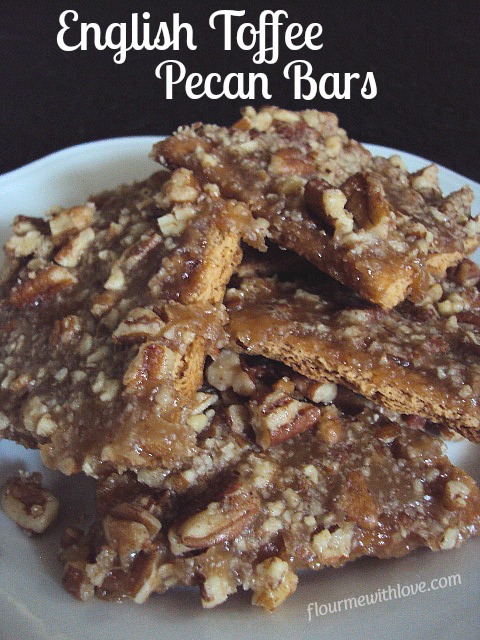 When you have busy schedules, it's nice to have quick, easy and delicious desserts on hand. While browsing through some community cookbooks (my favorite type) from my husband's grandmother, I found this English Toffee Pecan Bar recipe. As soon as I saw it, I knew I had to make it. It only calls for a few ingredients like graham crackers, butter, brown sugar and pecans. I'm thinking you could make this with walnuts and it'd be good too. This entire recipe, from start to finish, is done in less than half an hour so it's definitely good for those busy days. English Toffee Pecan Bars, are not only simple to make, they are divine! I can't wait to make these for the holidays or even package some up and give away as gifts.


Print Recipe
Ingredients are as follows:
13 whole graham crackers
1 C butter
1 C brown sugar
1 ½ chopped pecans
Directions:
Preheat oven to 350 degrees; have an 11 x 17 inch cookie sheet ready.
First lay the graham crackers onto the cookie sheet then set aside.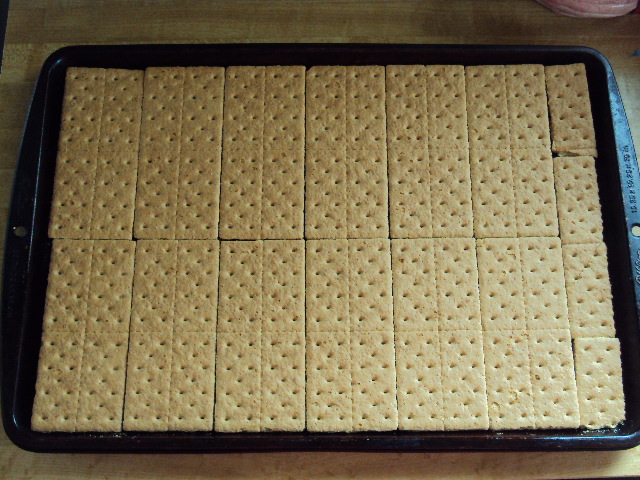 Next place the butter and brown sugar in a pot, and melt over medium/high heat.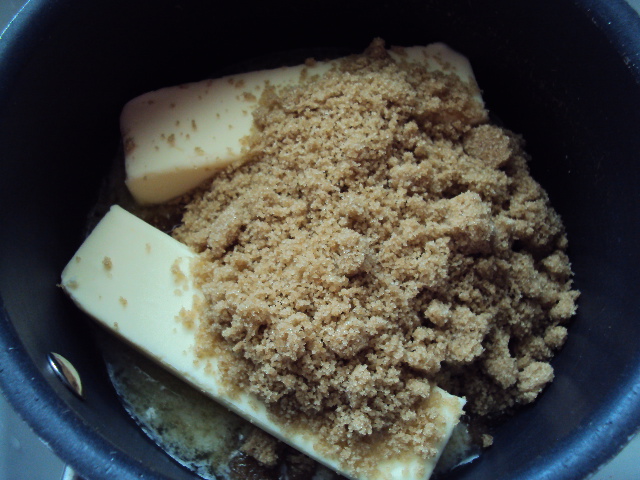 Bring to a boil and boil for 2 minutes.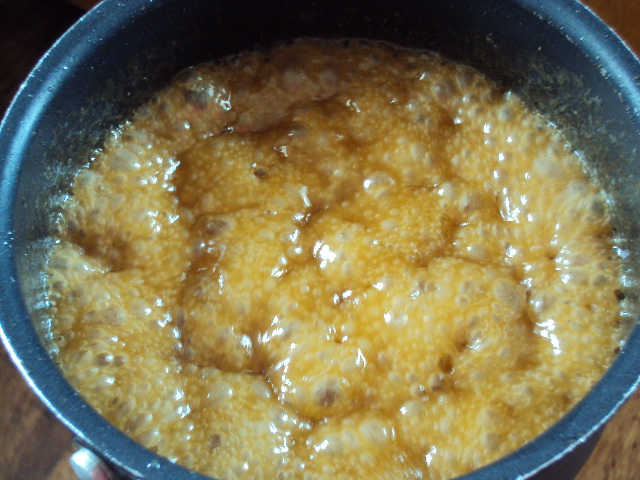 Evenly pour over the graham crackers.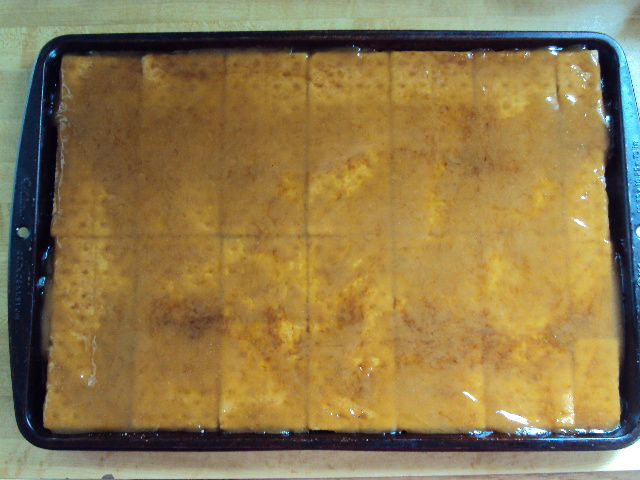 Then evenly sprinkle the chopped pecans on top.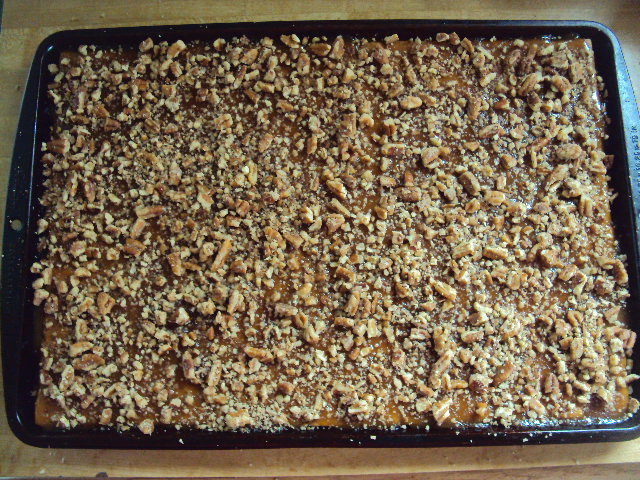 Bake for 8 minutes, remove from oven and allow to cool.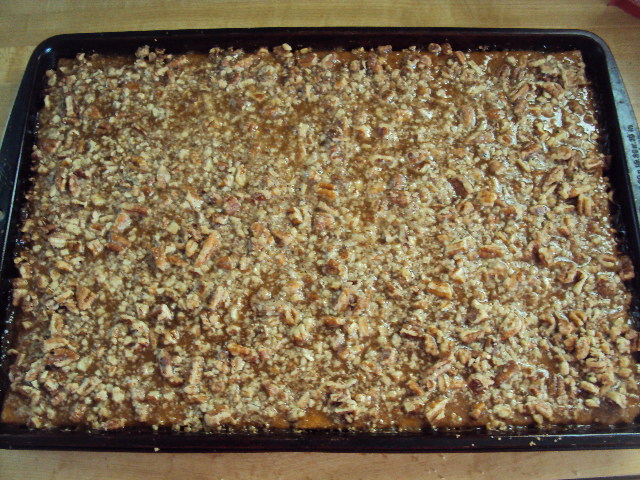 Break apart and enjoy!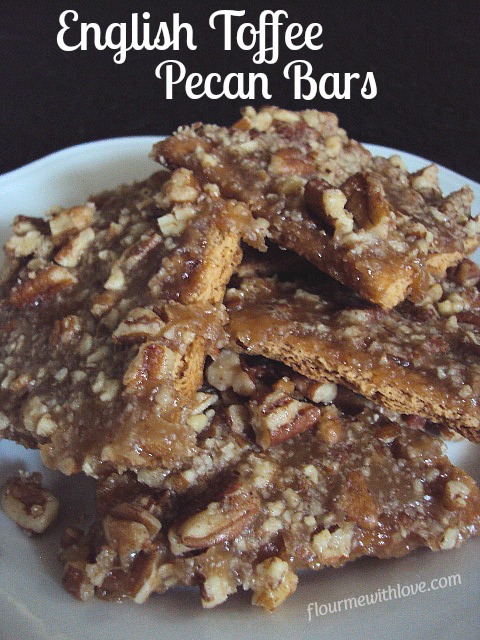 Do you like community style cookbooks? If so, please let me know your favorite recipe from it!