Have you heard the news? There's a new yogurt in town! Yulu is showing up in stores near you and believe me, you'll want to try it.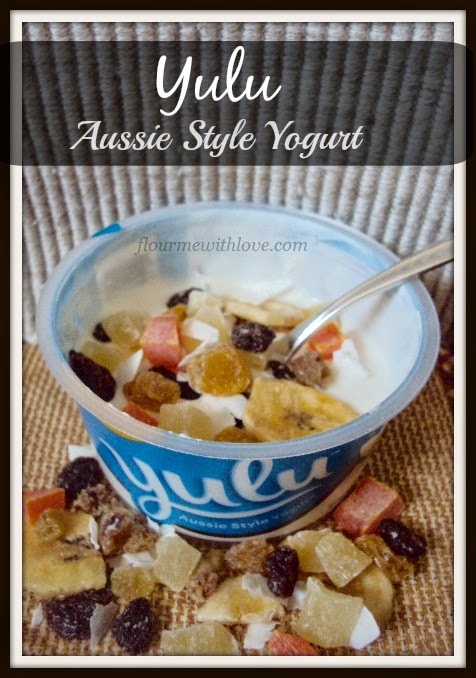 My family loves yogurt! We eat it everyday; sometimes for breakfast, other times as a snack and we even freeze it for a dessert! I normally buy greek yogurt because it's high in protein, but sometimes the kids say it's too tangy. We recently tried
Yulu
and it is extra creamy, double-smoothed and double delicious. Yulu is an Australian style yogurt, but made in the USA. It's not tangy at all and it packs 9 grams of protein into each cup.
So good bye greek, hello Yulu!
This is a sponsored conversation written by me on behalf of Yulu. The opinions and text are all mine.
var ts=document.getElementById('ti-pixel-tracker'); var ti=document.createElement("img"); ti.style.display="none"; ti.src="https://tracking.tapinfluence.com/trk/vzntA/RWOmd/p.png?p=tc3Ih" + String.fromCharCode(38) + "i=Iqy25" + String.fromCharCode(38) + "s=" + encodeURIComponent(document.referrer); ts.parentNode.replaceChild(ti,ts); new TAP.CogFrame('/v1/cogs/694d9176-6ec9-11e4-9c09-22000af93a2d/comments').drop({"program_id":"6926d36a-6ec9-11e4-9c09-22000af93a2d","post_id":"05ddce82-6f2b-11e4-8e61-22000afd2dc7″,"host":"api.tapinfluence.com","apiHost":"api.tapinfluence.com","sort_order":"desc","limit":"20″,"offset":"0″,"sort_by":"created_at","protocol":"https://"});