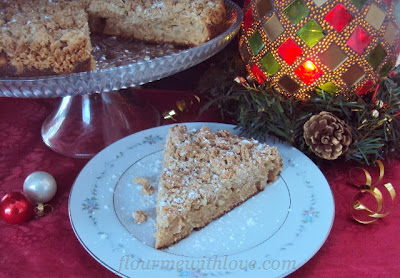 I was so excited when Hodgson Mill asked me to create a recipe for their
25 Days of Grain Holiday Sweepstakes
.  They sent me a variety of flours to try and I got straight to work.  I love incorporating new products into my baking and am very pleased with how this Apple Cinnamon Crumb Cake turned out.  This is a healthy cake that uses applesauce, white whole wheat flour, whole wheat pastry flour and organic white flour.  This is a very simple recipe and it comes together in no time at all…the perfect way to celebrate the holiday!
Ingredients are as follows:
batter:
1/2 C applesauce
1/2 C sugar
2 eggs
2/3 C sour cream (or greek yogurt)
2 tsp. vanilla
1/2 C Hodgson Mill white whole wheat flour
1 C Hodgson Mill whole wheat pastry flour
1/2 tsp. cinnamon
2 tsp. baking powder
2 medium apples (peeled, seeded and diced)
topping:
1/2 C Hodgson Mill organic white flour
1/4 C brown sugar
1/2 C oats
1/4 C cold butter
Directions:
Preheat oven to 350 degrees; grease a 10″ springform pan and set aside.

Whisk together the applesauce, sugar, eggs, sour cream and vanilla.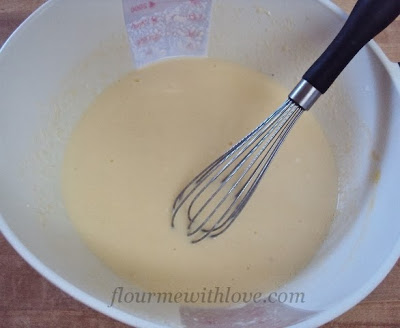 Mix in both flours, cinnamon and baking powder.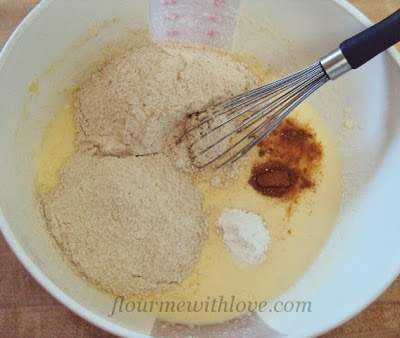 Fold in the apples.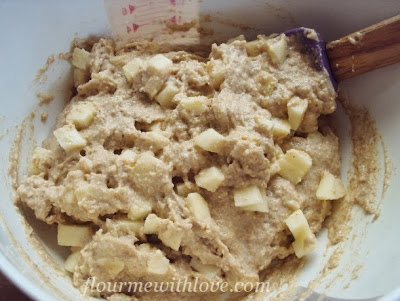 Pour into prepared pan; set aside.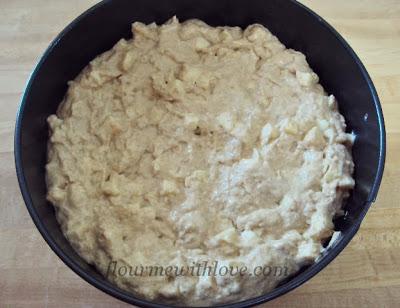 Mix together the white flour, brown sugar and oats; cut in the butter until crumbly.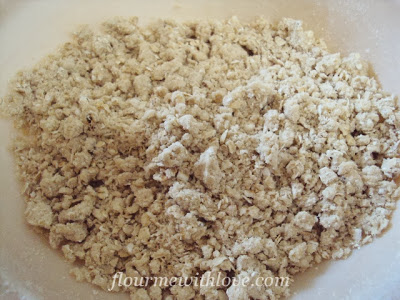 Evenly spread on top of the cake batter.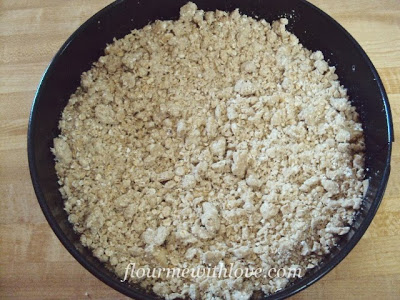 Bake for 30-35  minutes; until golden brown around the edges.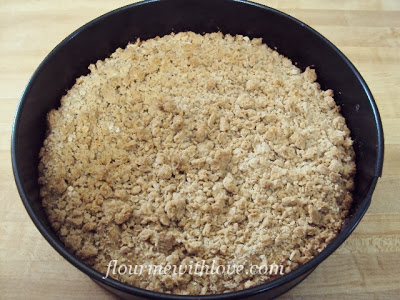 Cool completely in the pan then remove.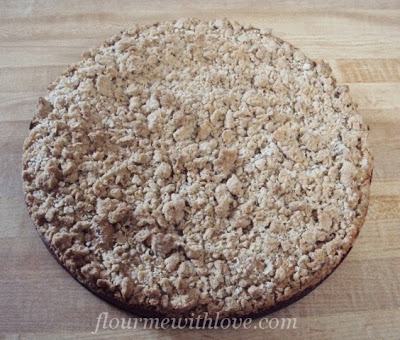 Slice, serve and enjoy!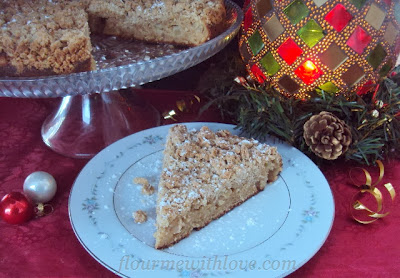 Please note:  I was provided with a package of Hodgson Mill products, however the opinions expressed are my own.