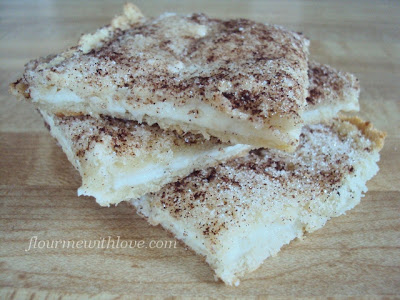 I love making cream cheese Blintz, but sometimes it's a pain!  It takes time to roll the bread, spread with cream cheese, dip them in butter and then again in cinnamon/sugar.  So the other day I thought I'd try making them into a bar.  It cuts down on time/preparation and you still get all the great flavors in one!  My kids loved it like this and actually told me to make it like this from now on!
Ingredients are as follows:
1 loaf of square bread (24 slices)
1/2 C butter, melted
8 ounces cream cheese, softened
3/4 C powdered sugar
1/4 C milk
1 tsp. vanilla
cinnamon
sugar
Directions:
Preheat oven to 350 degrees; have a 15.25 x 10.25″ cookie sheet ready.
Cut the crust off of the bread.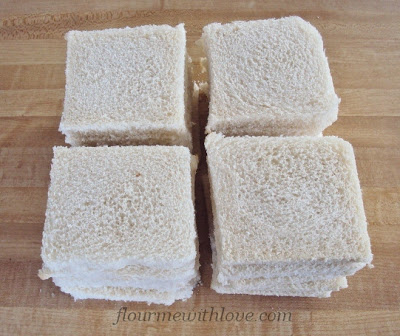 With a rolling pin, flatten each piece of bread; set aside.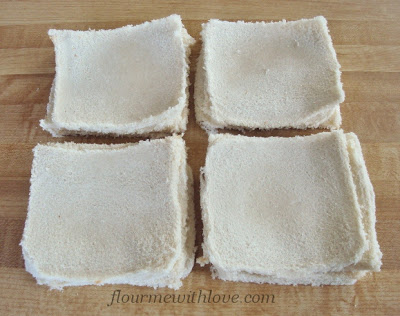 Cream together the cream cheese, powdered sugar, milk and vanilla.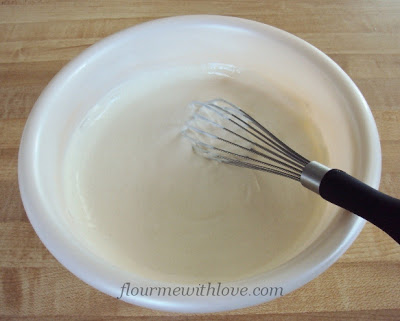 Brush some melted butter on the baking sheet and arrange 12 slices of bread on top.  Brush some more melted butter on each slice of bread.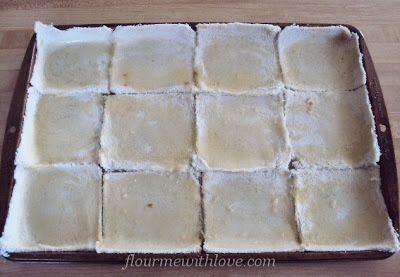 Evenly spread the cream cheese over the bread.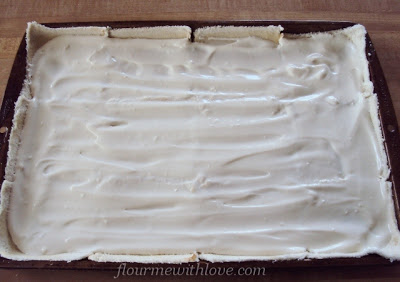 Arrange the other 12 slices of bread on top of the cream cheese.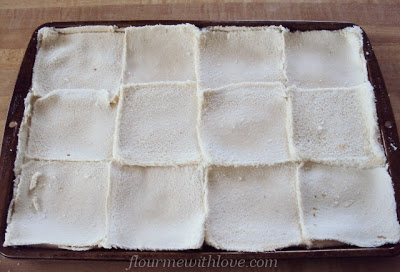 Brush the remaining melted butter on top of the bread.  Sprinkle with a generous amount of sugar then cinnamon.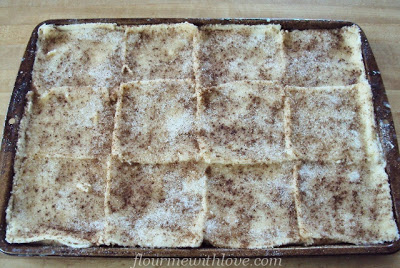 Bake for 12-15 minutes; until golden brown around the edges.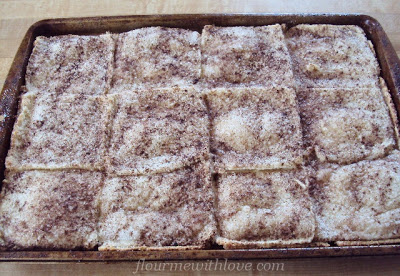 Slice, serve and enjoy!