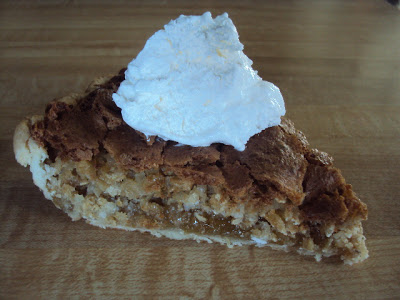 This pie is made with oatmeal and coconut, however what's unique is that you can add in whatever you like. Yes, you heard me right… whatever you like! You could choose white chocolate, dark chocolate, milk chocolate, walnuts, pecans, raisins, cranberries, whatever your favorite is, just toss it in and enjoy. I'd love to hear what you would choose, so let me know!
Ingredients are as follows:
3 eggs
1/3 C. sugar
1 C. brown sugar
2/3 C. old fashioned oats
2/3 C. coconut
2 Tbsp. butter, melted
1 tsp. vanilla
1/2 C. optional ingredient (whatever your favorite is!)
1 unbaked pie crust
Directions:
Preheat oven 350 degrees; have pie crust prepared.
Beat eggs for a minute or two.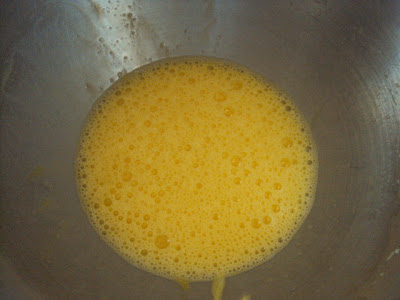 Add both sugars and beat until thick and pale yellow.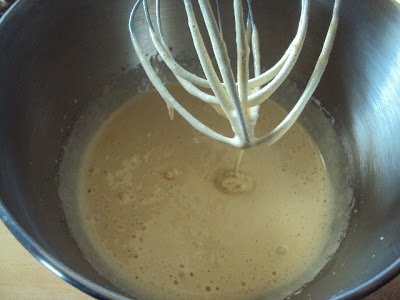 Fold in (by hand) the oatmeal and coconut.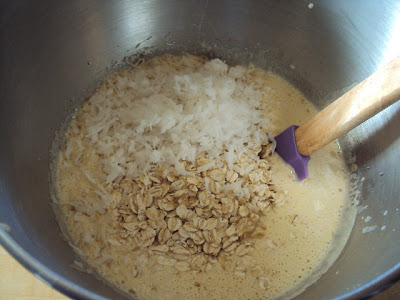 Stir in your favorite ingredient (ours was white chocolate).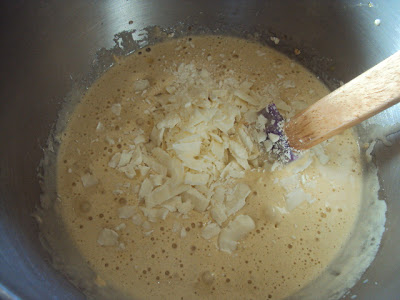 Pour into prepared pie crust.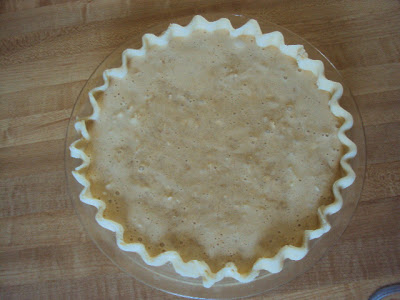 Bake for 25-30 minutes; until center of the pie is set.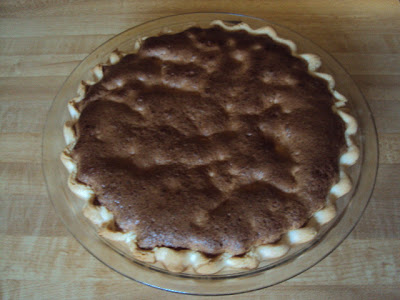 (allow to cool before slicing)
Slice, serve and enjoy!