One of my favorite things on an apple pie is the crumb topping! My favorite thing on a caramel apple is the caramel! So I decided to make an apple cake that incorporated the crumb topping and caramel. This cake is moist due to the addition of sour cream and apples. However, the icing that takes the cake is the caramel sauce! I could just eat it with a spoon, however I did pour it over the cake 😉 Don't fret, the caramel sauce is super simple to make and it's made in the microwave!

Ingredients are as follows:
Cake:
3 C flour
1 C sugar
1 C brown sugar
1/2 tsp. cinnamon
1/4 tsp. nutmeg
1 tsp. baking soda
1 tsp. salt
3 eggs
1/2 C oil
1 C sour cream
1 tsp. vanilla
4 medium size apples, peeled, cored & diced
Topping:
3/4 C sugar
3/4 C flour
1/4 C butter, softened
Sauce:
1 C brown sugar
1/2 C butter
1/4 C pancake syrup
1/4 C whole milk
Directions:Preheat oven to 350 degrees. Grease a 9 x 13 inch pan.
Beat eggs for two minutes; until pale yellow.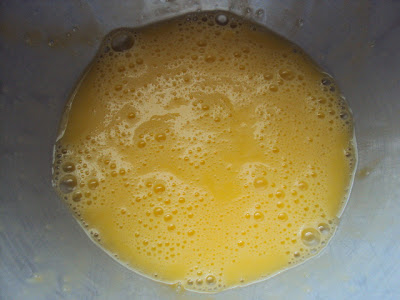 Stir in the oil, sour cream and vanilla.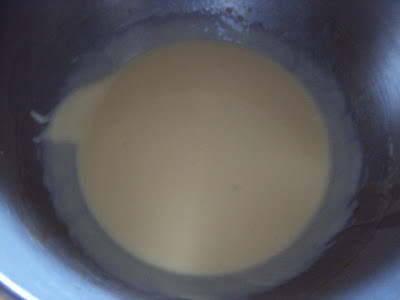 Mix in the flour, sugars, cinnamon, nutmeg, baking soda and salt.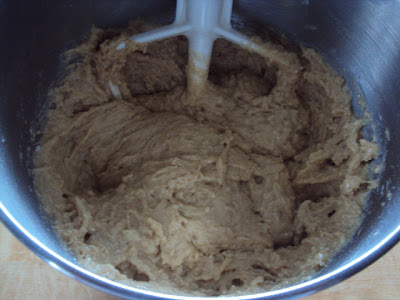 Add diced apples and stir until combined.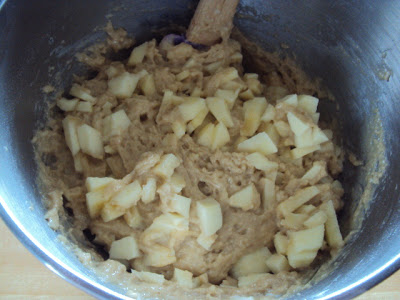 Pour into greased pan, set aside.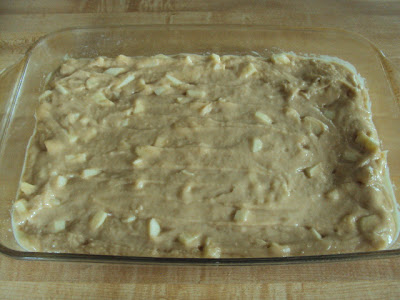 Mix together the flour and sugar; cut in the butter and sprinkle on top of the batter.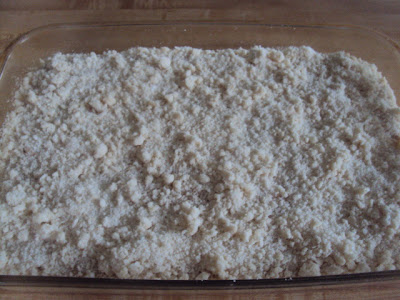 Bake for 40-45 minutes or until golden brown; set aside.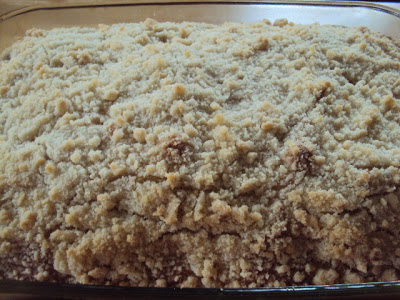 To make the caramel sauce: place the butter, syrup and brown sugar in a microwavable safe bowl. Heat in the microwave on high for three minutes, remove and stir. Heat an additional minute. Remove and slowly stir in the milk. Poke some holes into the cake then pour the caramel sauce evenly over the cake.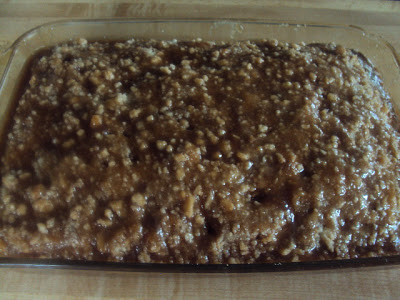 Let this soak in for about five minutes.
Slice, serve and enjoy!