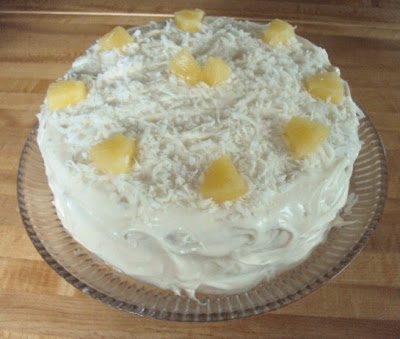 Now that warmer weather is here, I'm all about quick and easy desserts. Here is a perfect example of one. Staple ingredients are mixed in one bowl and it doesn't have any oil or butter! However, it doesn't lack in flavor or moisture due to the addition of canned pineapple juice.
Ingredients are as follows:
Cake:
2 C flour
1 C brown sugar
1 C white sugar
2 tsp. baking soda
1/4 tsp. salt
2 eggs
1 tsp. vanilla
1 (20 ounce) can crushed pineapple, with juice
1 C coconut
Frosting:
12 ounces cream cheese, softened
1/4 C butter, softened
2 tsp. vanilla
2 C powdered sugar
In a large bowl mix together the flour, brown sugar, white sugar, baking soda and salt.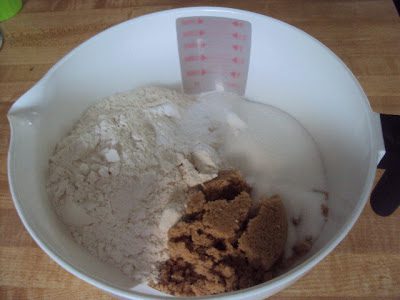 Add the eggs, vanilla and pineapple with juice.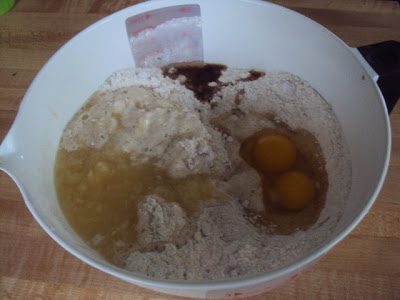 Stir until completely combined then add the coconut.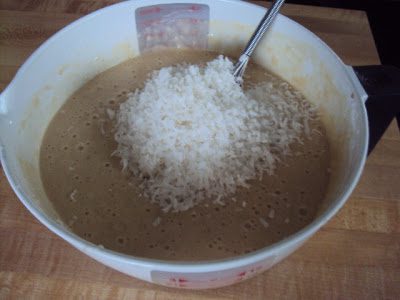 Mix again and pour into prepared pans.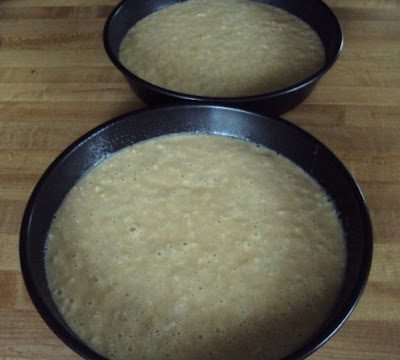 Bake in preheated oven for 20-23 minutes or until golden brown.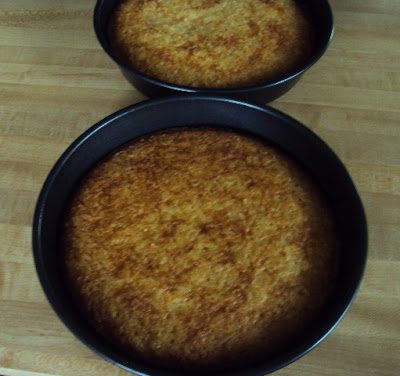 Allow to cool for ten minutes then remove from pans and continue to let cool. Meanwhile, cream together the cream cheese, butter and vanilla.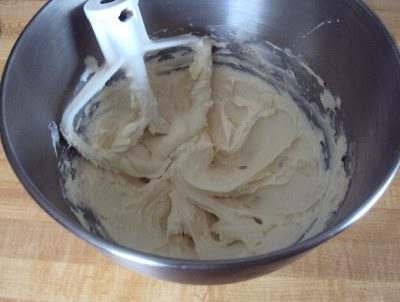 Add the powdered sugar and mix until nice and fluffy.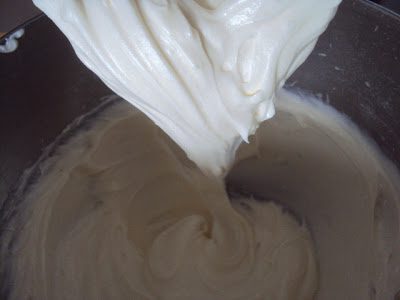 Take one cake, frost with some frosting, then sprinkle on some coconut.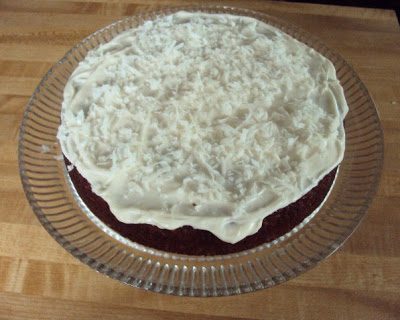 Place the second cake on top, frost with remaining frosting and sprinkle on some more coconut. (I garnished mine with a few pieces of pineapple.)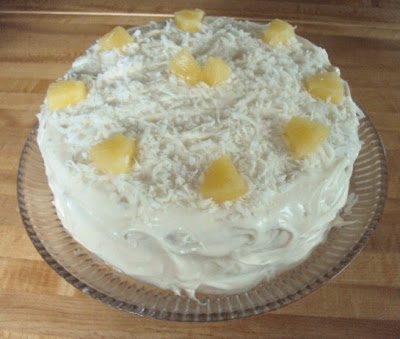 Slice, serve and enjoy!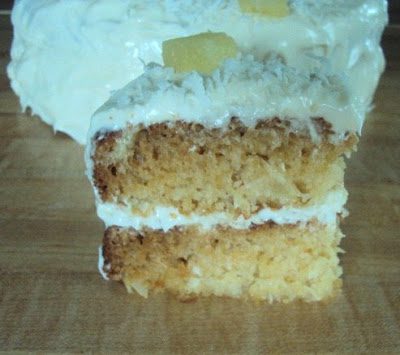 This cake needs to be refrigerated due to the cream cheese frosting.