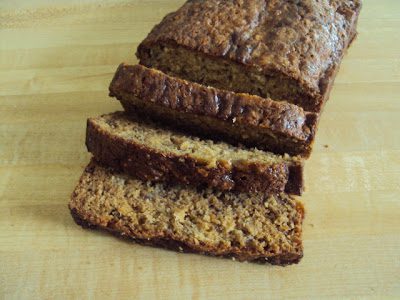 Some how, even with four kids, I always end up with one flavor of
Instant Oatmeal
that no one wants. Either the kids aren't in the mood for that flavor or they just don't like it! After lots of trial and error, I finally came up with a recipe that utilizes all those leftover packets! This is a very simple and quick bread that's moist and delicious!
2 packets instant flavored oatmeal
(you can use whatever flavor you prefer, I used banana)
1 1/2 C flour
1 tsp. baking soda
1/4 tsp. salt
1/4 C milk
1 tsp. lemon juice
1/2 C shortening
1 tsp. vanilla
1 C brown sugar
2 eggs
1 C fruit (use the same fruit as your flavored oatmeal, I used mashed banana)
Directions:
Preheat oven to 350 degrees. Grease a 9 x 5 Inch Loaf Pan
.
Mix the oatmeal packets, flour, baking soda and salt together; set aside.
In a separate bowl, mix together the milk and lemon juice; set aside.
Cream together the shortening, vanilla and brown sugar.
Add the eggs and beat thoroughly.
Add one half of dry ingredients, mix until combined.
Add sour milk and mix well.
Add the remaining dry ingredients and mix until thoroughly combined.
Fold in the fruit (you can barely see the mashed bananas).
Pour into prepared pan.

Bake in preheated oven for 50-55 minutes or until golden brown. Cool in pan for ten minutes, remove from pan and continue to let cool.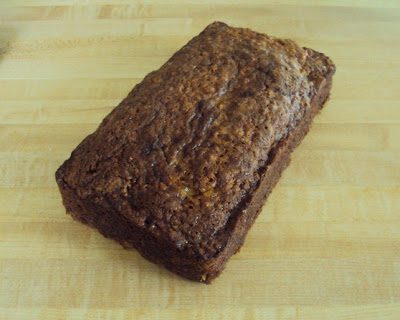 Slice, serve and enjoy!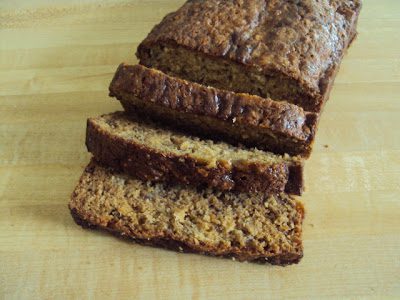 Remember this can be made with any of the instant oatmeal flavors,
let me know which flavor you're going to try!