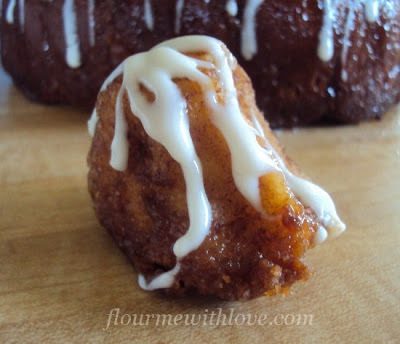 We love bubble bread (monkey bread) especially when you add cream cheese icing! I've tried many recipes and I decided to take what I like the most and combine them together to get this deliciously soft caramel bread. To top it off I added a cream cheese icing that everyone is sure to enjoy!
Dough:
1 C milk
1/3 C water
2 Tbsp butter
1/4 C sugar
1 package yeast
3 1/2 C flour
1 tsp. salt
(to save some time you could use frozen bread dough instead of making it from scratch)
1 C sugar
2 tsp. cinnamon
1/2 C butter
Caramel sauce:
2/3 C brown sugar
1/4 C butter
1/4 C milk
Directions:Preheat oven to 350 degrees. Generously grease a bundt pan.
Put the milk, water, butter and sugar into a bowl (or glass measuring cup).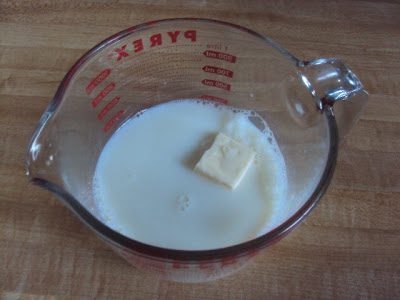 Heat in microwave until warm (around 110 degrees); sprinkle yeast on top, set aside.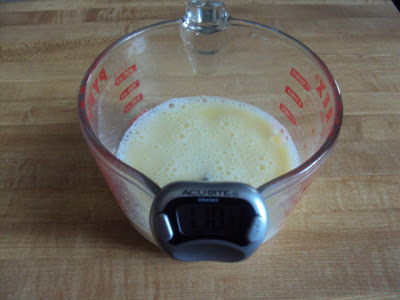 In mixing bowl place the flour and salt. Pour the milk/yeast mixture into the flour.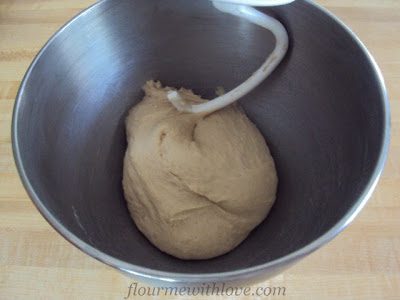 Remove dough from bowl and place onto a well floured surface.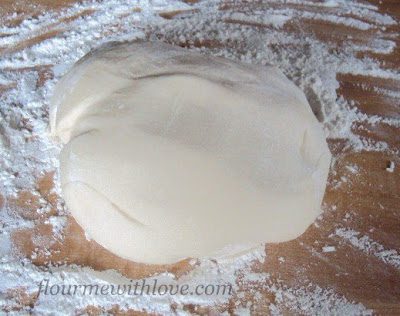 Pinch off pieces of dough and roll them into little balls. Combine sugar and cinnamon in one bowl and in another bowl melt the butter. Place one piece of dough into the melted butter, then the sugar/cinnamon mixture and then into the bundt pan. Continue until all the dough pieces are done. If you have any butter and cinnamon sugar left over just mix them together and pour on top.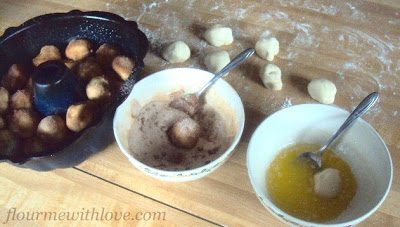 Let dough rise until doubled in size.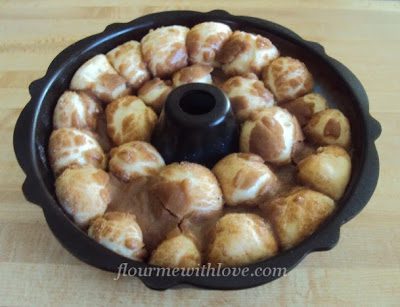 While the dough is rising, place brown sugar, butter and milk into a sauce pan. Over low heat, cook for 3-4 minutes until it thickens; pour over dough.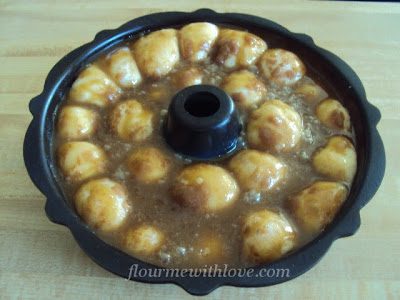 Bake in preheated oven for 35-40 minutes, or until golden brown. Wait a few minutes then carefully flip out onto serving dish.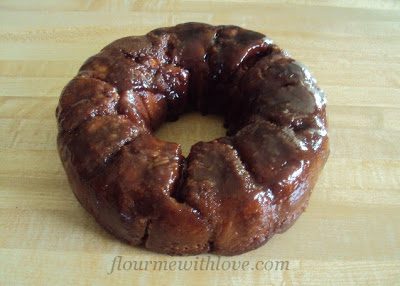 Pull some apart and enjoy!